Minimalistic Approach to Lighting
---
Reveal the creativity behind the classy aesthetic in lighting design, combining the luxury of minimalism with the warmth of the classic handcraft traditions. This new minimal wave encourages to create a contemporary interior scheme that can artfully incorporate various elements to fit a modern and audacious home decor.
ZENITH SUSPENSION
The stunning natural beauty of Zenith Suspension is born from the intense shining star constellations presented in the celestial sphere. The name itself represents the peak of life where one becomes serene with its self-being. This stars-like piece was conceived this lighting fixture to be the center of attention, highlighting the natural shape of a group of stars forming this minimalistic but strong-will suspension lamp, all made in brass with a mixture of black nickel and gold finishes.
Falling in love with this stars-like piece, Designer Inês Silva, conceived this suspension to be the center attention of your décor space. Highlighting the natural shape of a group of stars forming this minimalistic but strong-will suspension.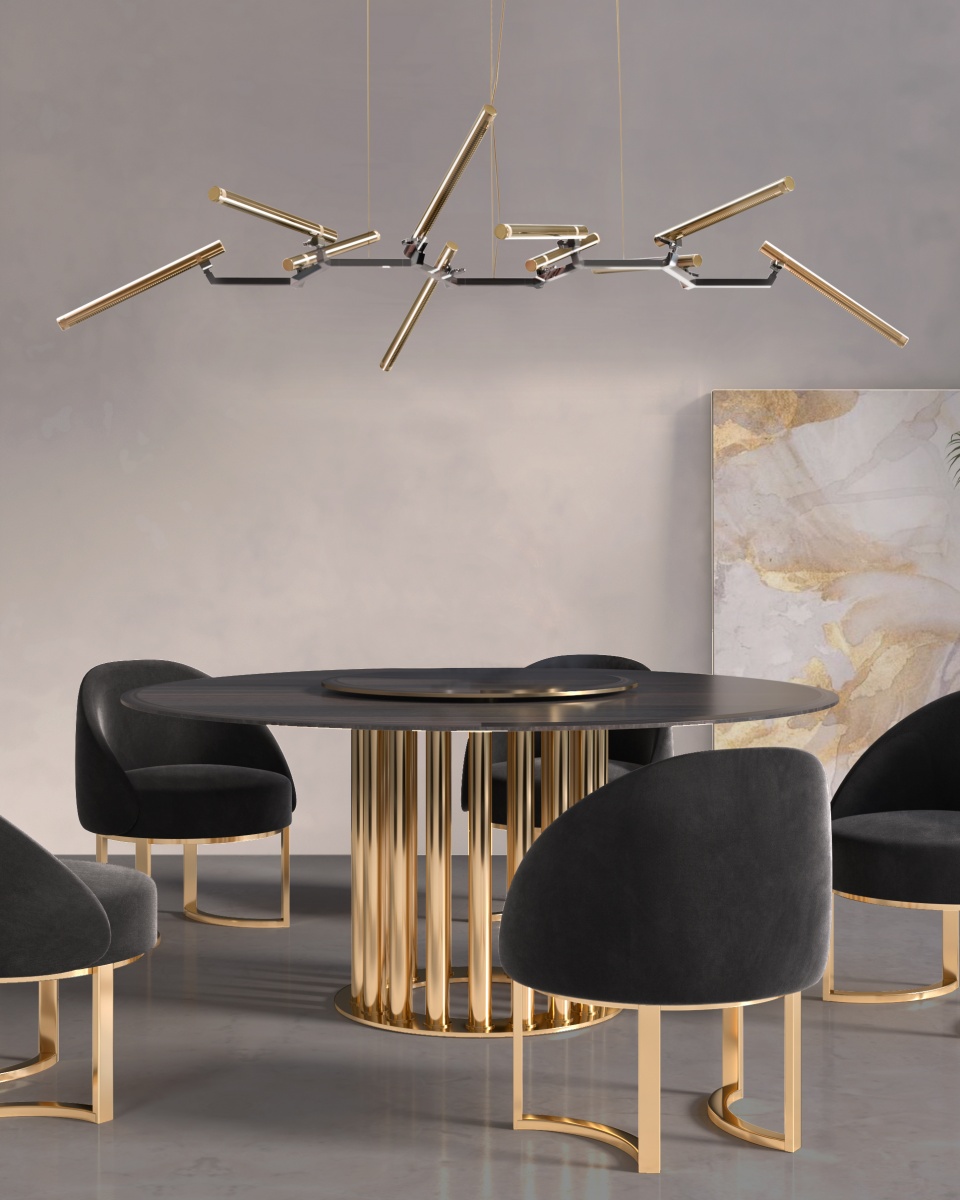 Castro Lighting's new design showcases a collection with a a minimalistic approach. Where simplicity means elegance and designs are elevated to a level of unprecedented luxury.
LABICS SUSPENSION
Encouraged by the powerful Labics Structures that are well-known as an installation consisting of 50 architectural models realized by the studio Labics between 2014 and 2015.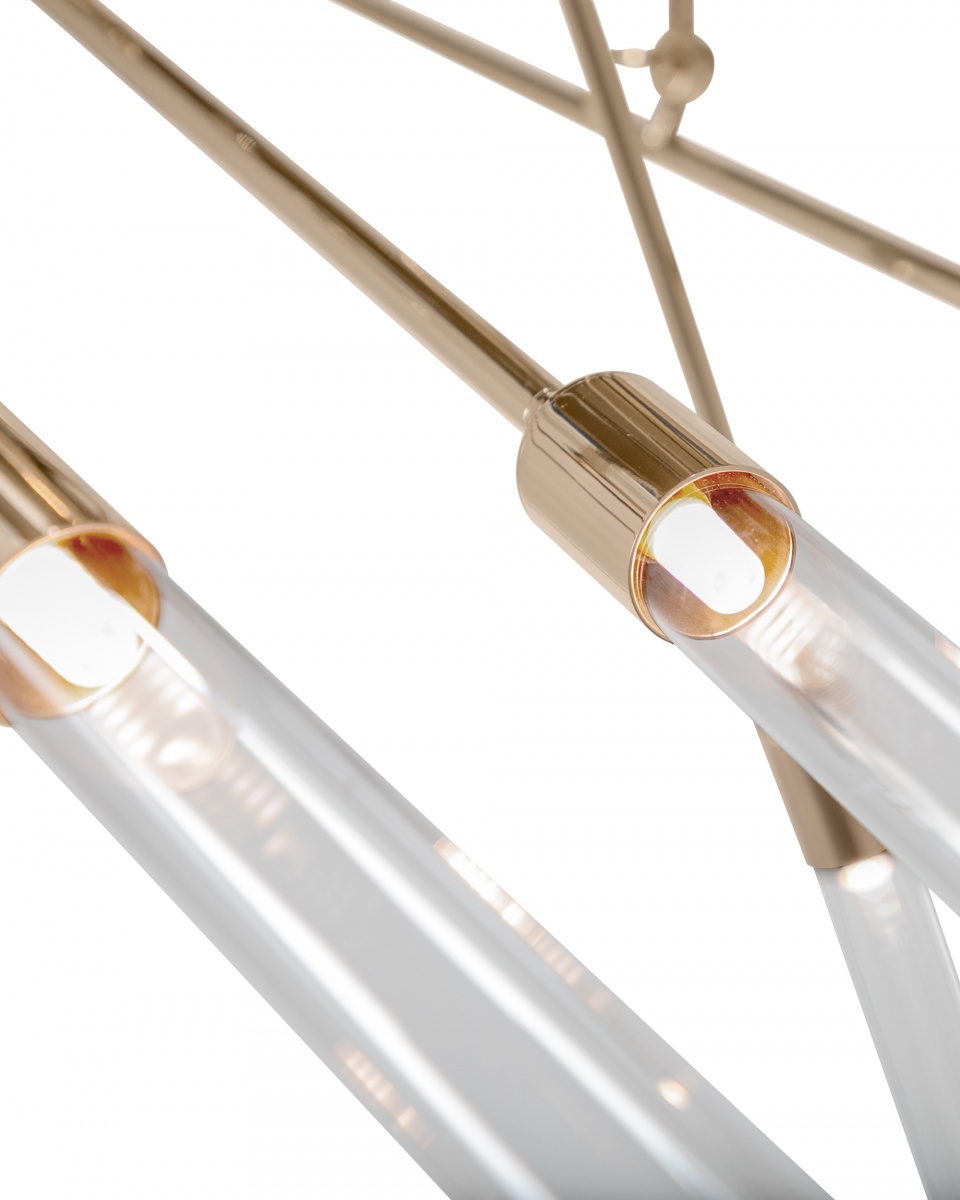 This Collection takes inspiration from the abstracted architectural installations of models, which were constructed from an abstract matrix. The Labics Collection allows to express yourself through the lighting aesthetics and decorate boldly.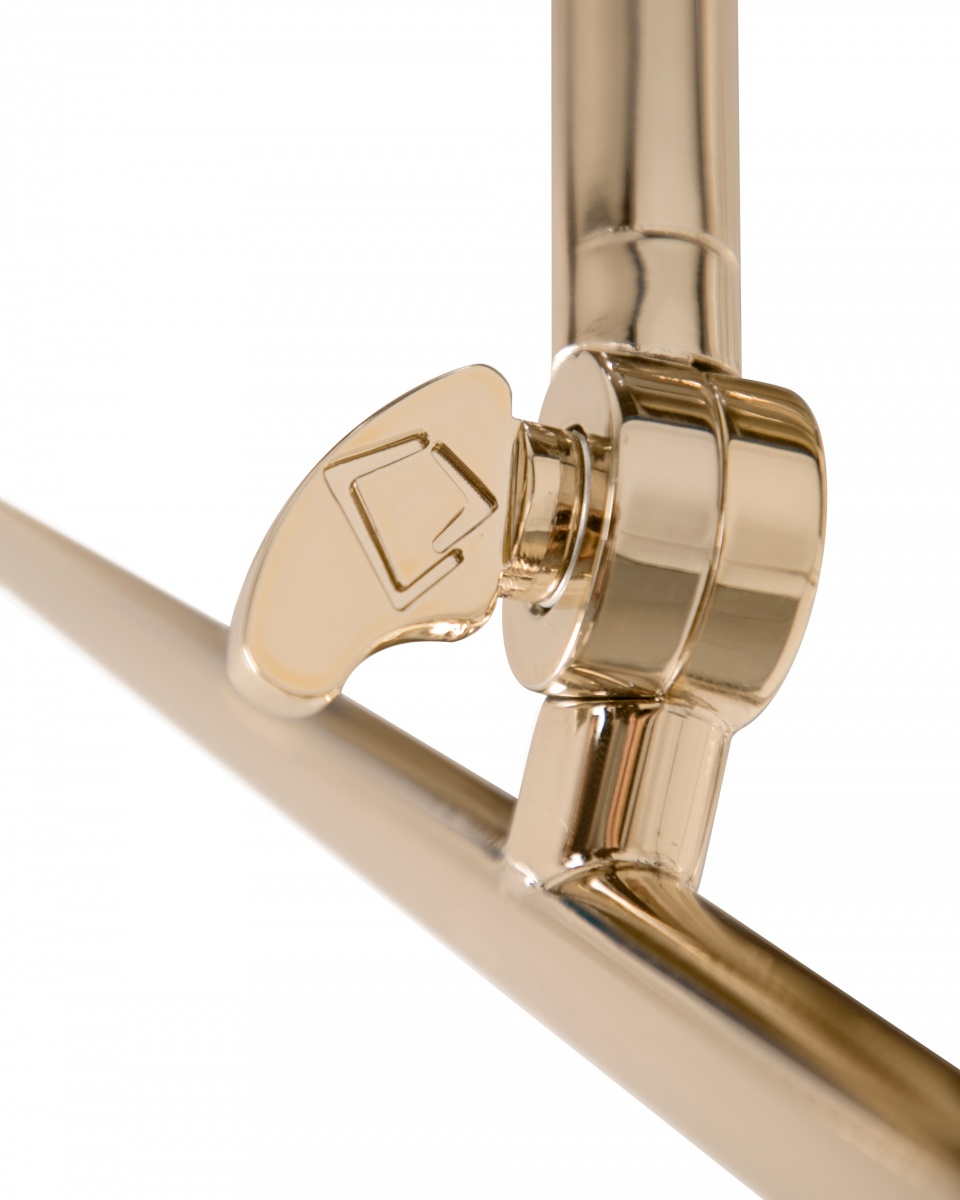 Dynamic lines create an organic movement of subtle brass tubes as straight as arrows, completing the handmade suspension with glass. Assembled over several brass tubes, they have a daring angularity that's tempered by their masculine matt finish coupled with glass.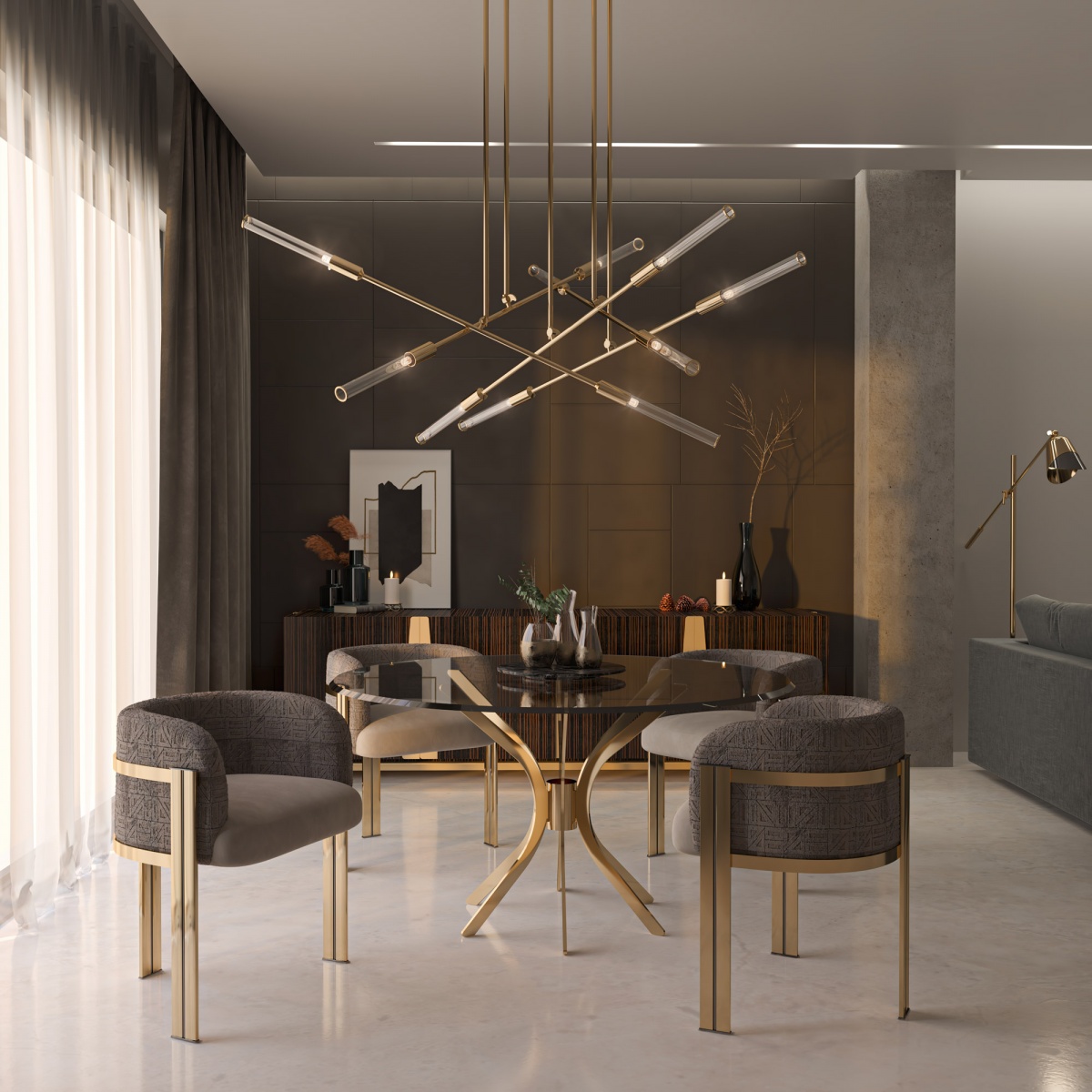 CRYSTALINE SUSPENSION
A riddle wrapped in the exquisite lighting design. This lighting aesthetic combines elegant, futuristic elements which brings luxury and simplicity together. It celebrates a creative and classy manner of cutting-edge lighting spirit. featuring a stylish and exclusive temper for your fabulous upcoming interior design project.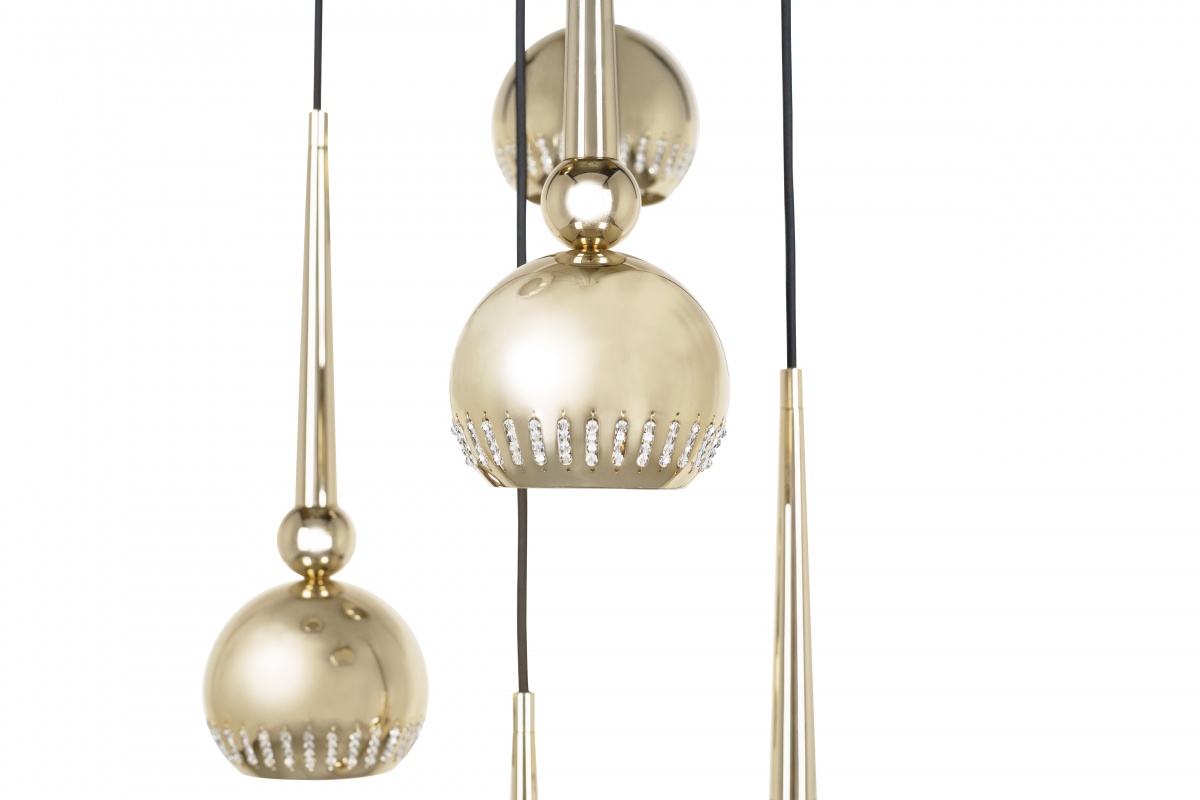 This modern suspension lighting cherishes modesty, just as Modern design itself cultivates a sense of simplicity in every element, avoiding clutter or accessories involved. Having this concept in mind, the Crystaline lighting fixture was created. Round brass forms with very clean sophisticated lines are the base of this suspension lamp. Hanging crystals added to the bottom of the pieces, turn them into elite luxurious statement, and bring that desirable pure feeling.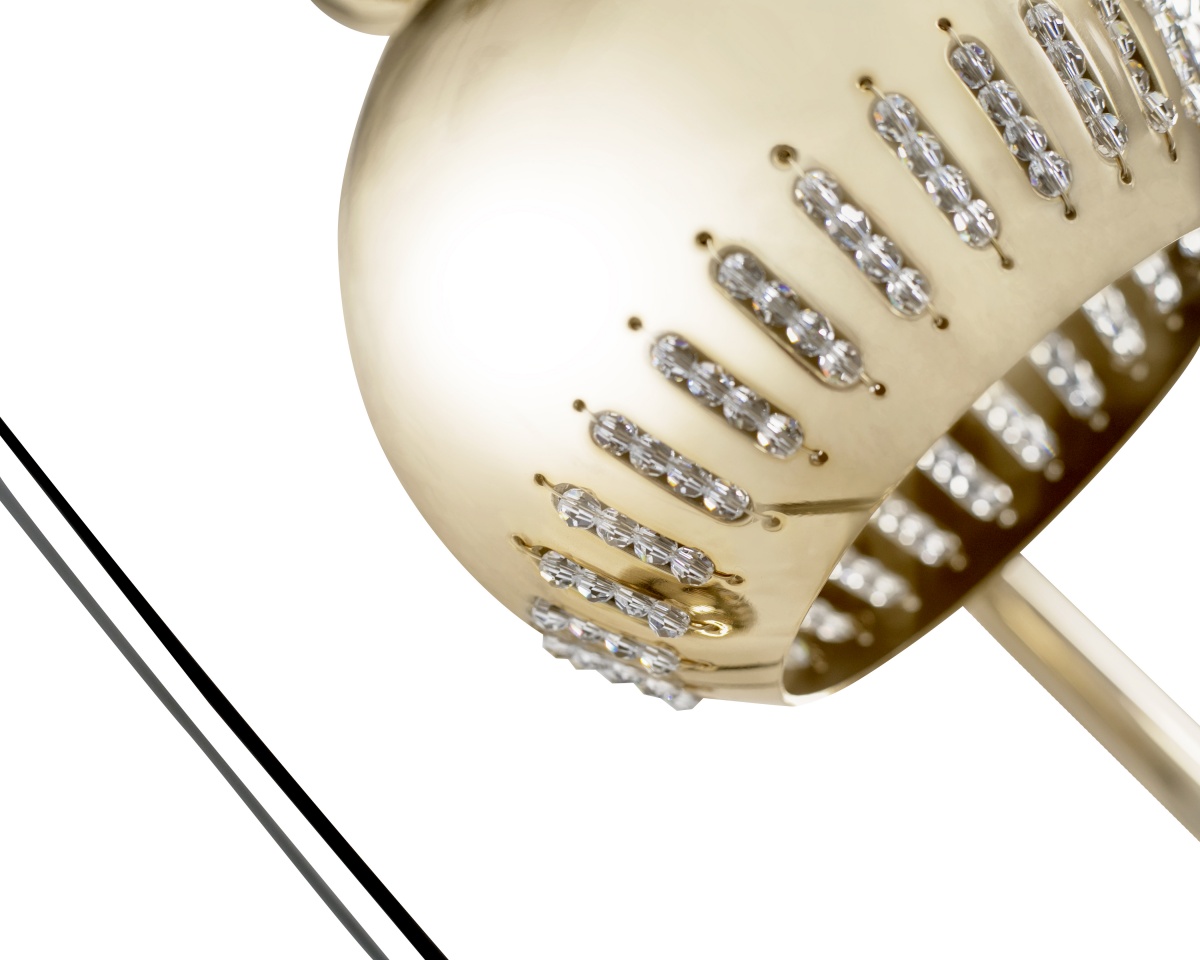 The Crystaline design has falling raindrops effect made with Swarovski clear crystals that shape the round "bell-flower", slightly flattened structure. With a delicate though divine look, Crystaline is the ideal decorative lighting statement that, because of the outstanding sparkle of the crystals, is so exceptional, mystical and timeless. It can be the perfect feature to any type of modern interior décor.