Metropolitan-Inspired Kitchen-Dining Space
---
In this story, one can find the inspiration discovering a style that may not sound very popular but is very captivating and more common than it sounds: Metropolitan Interior Design.
The famous Dutch interior designer Eric Kuster has been one of the vanguardists of this interior design style known as Metropolitan Luxury, a movement that has gained fans around the globe. To keep up with this style, Castro Lighting has prepared a distinguished metropolitan-inspired kitchen-dining space to help you get inspired by this modern décor interior style.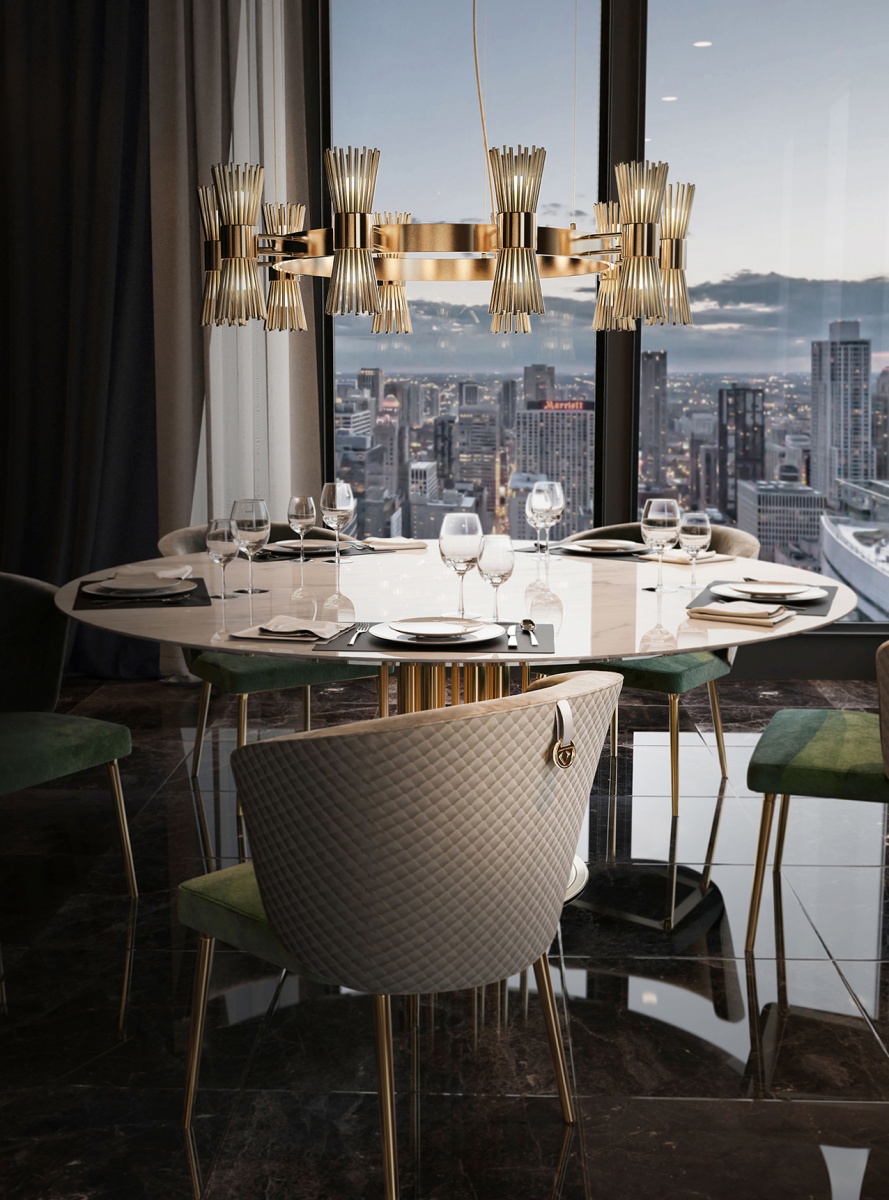 This interior design style will draw the significant attention of the visitors and guests to the alluring ambiance of the house. This style brings a charismatic blend between three important key components that take the interiors to another level: classic, futuristic, and modern. Confusing? Not at all. Classic materials or shapes options are endless. These will help you achieve a timeless aesthetic vibe on your home décor. Mixing futuristic and modern elements will help create a space filled with rich flavors. The Zenith Suspension brings an exceptional futuristic overlook to this kitchen. Sedere Bar Chair, are always an excellent choice to pair up to the cosmopolitan side of décor.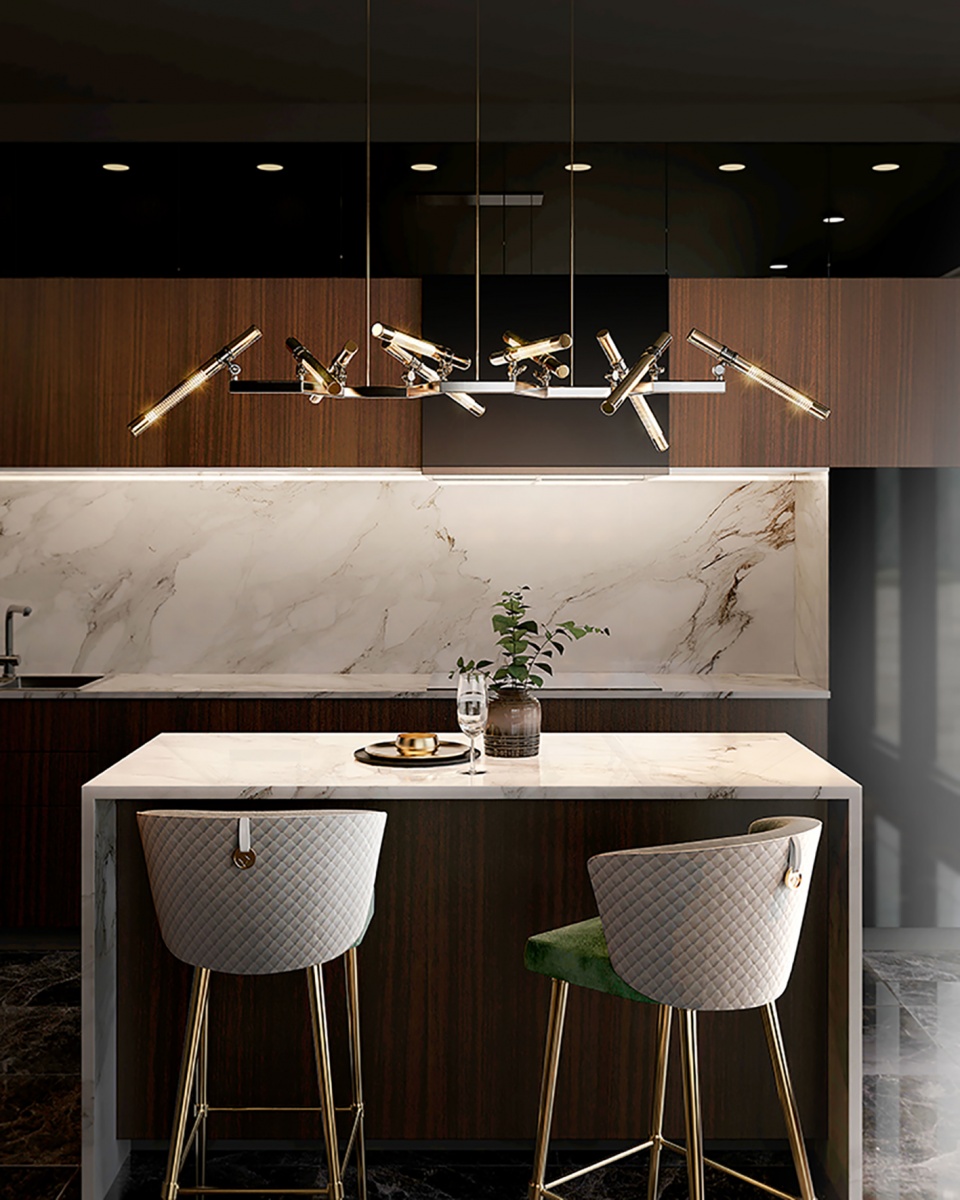 Now it's time to talk about the dark walls in interiors. Most people believe that a dark wall color makes a room seem small and cramped. However, if you choose the right hue, it can even expand the ambiance and make the room look bigger. The golden details of the dining room area paired with the dark, moody vibe provide a luxurious yet modern touch.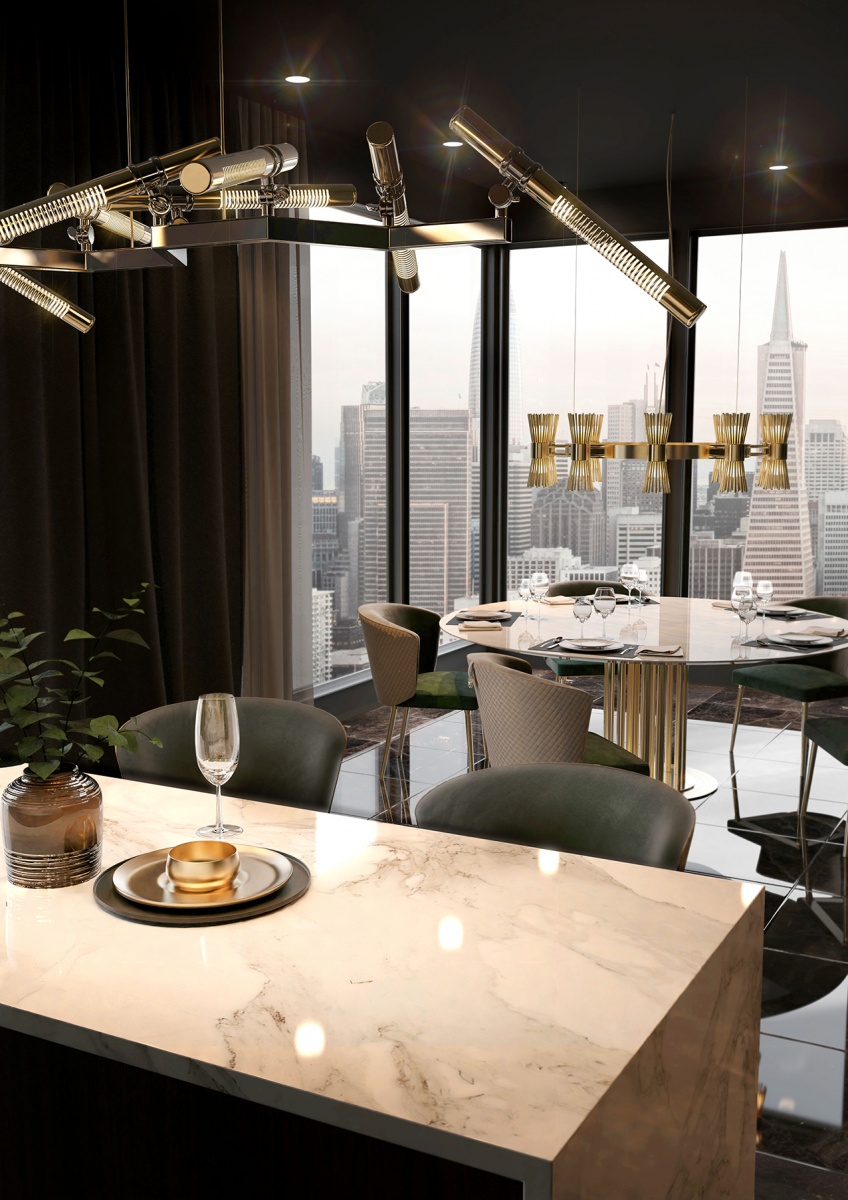 Stylish white marble with cool undertones, dark brown walls within the Metropolitan Luxury design style reflects a modern sophistication of 21st-century design. This beautiful dining set featuring Halo Suspension, Charlotte Dining Table, and Sedere Dining Chair adds color and luxurious touch to the whole dining area, making it both contemporary and modern. It's a set that can adapt efficiently to several interior design styles.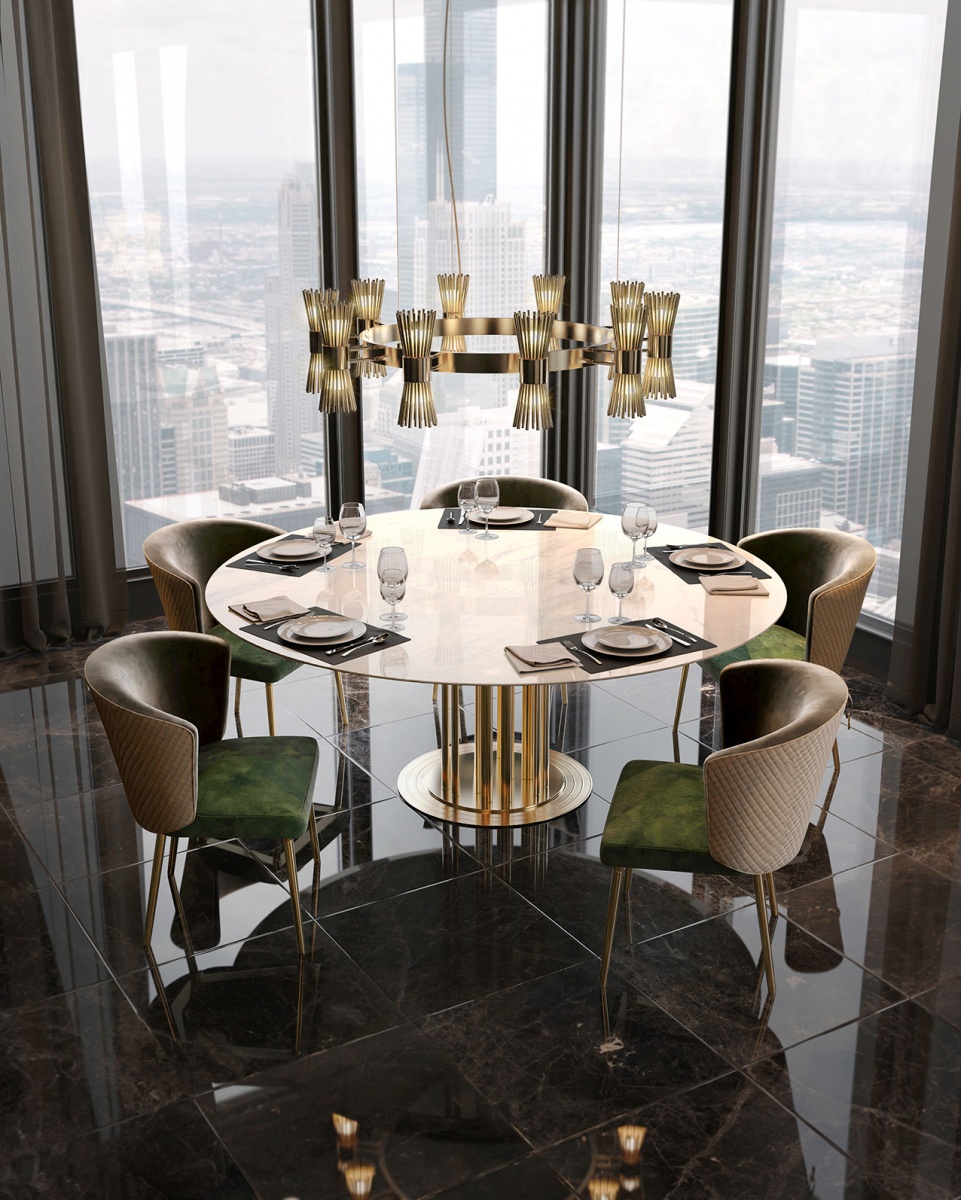 Cosmopolitan and luxurious. Time to acknowledge the beauty of authentic synergy in this residential interior alongside its aesthetic style and uplifting artistry.
Feel inspired to create and develop different aesthetic projects with the right inspiration.