By the Ocean
---
Escape into the blue. Chapter - lll "by the Ocean"
This ambiance features Chiara Armchair, Jade Side Table and Lotus Suspension

Celebrate a relaxing atmosphere with a peaceful state of mind: contemplating the sea landscape, beautiful nature, and surrounding breathtaking views. Don't compromise on sunset magic and vacation mode. Chapter 3 By the Ocean is the embodiment of an enigmatic maritime allure implemented in sophisticated lighting and lifestyle furniture. This design idea is as serene and free-spirited as ocean waves, as light and airy as a summer breeze. White, blue and brass are the finest match to fit the living by the ocean concept in Côte d'Azur or Mykonos style.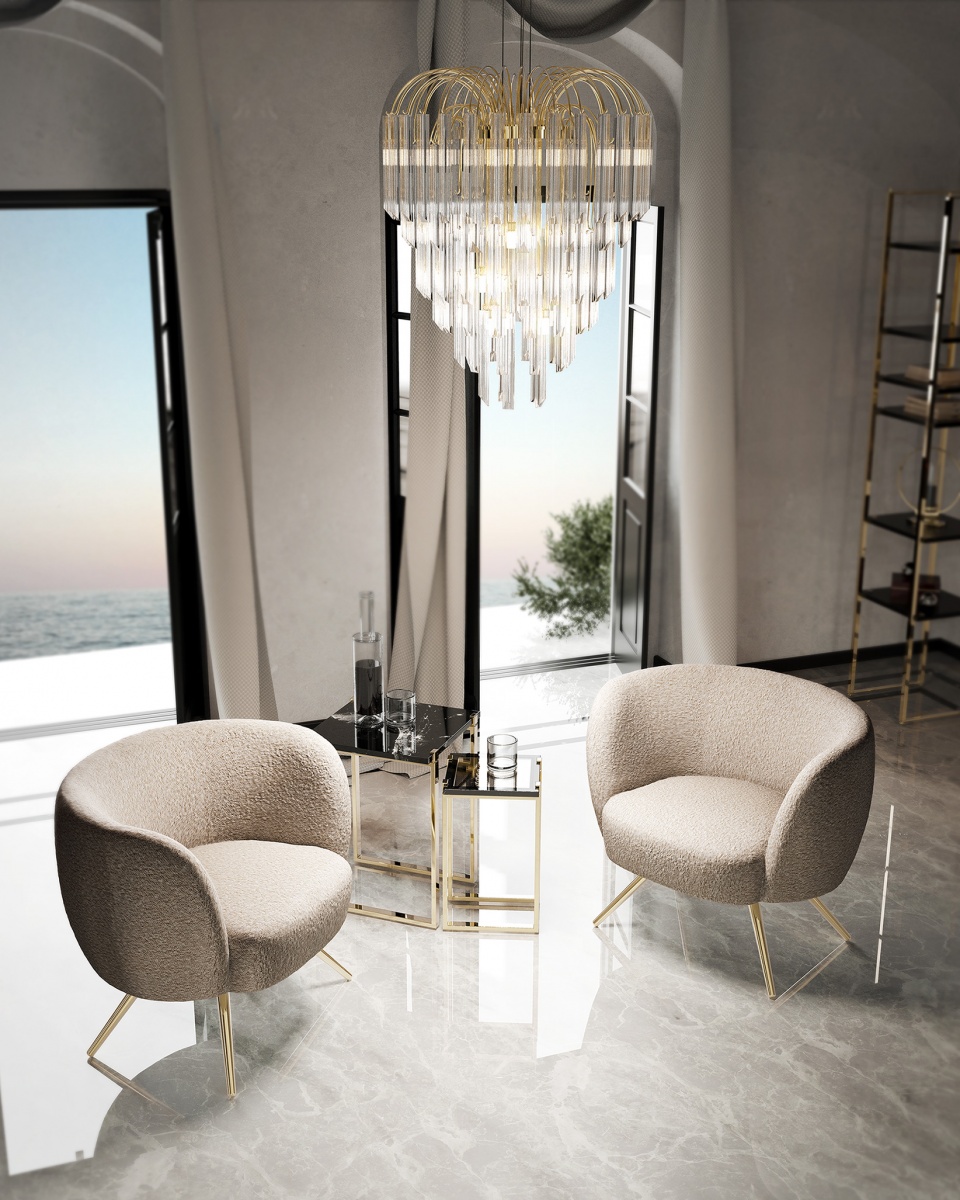 This ambiance features Chiara Armchair, Jade Side Table and Lotus Suspension
Cherish the sublime elegance of luxury lighting creations and timeless furniture pieces with this curated selection. Ocean hues evoke feelings of calmness and tranquillity. Having in mind the nautical inspiration and vacation adventures on the seas and oceans, this Chapter is a pure manifestation of an exciting experience. Artistic designs implemented in these refined living spaces let the interiors speak for you and invite the guests for the adventure of a lifetime. This visionary concept was shaped to present the trailblazing yet graceful designs, having a modern touch at its core.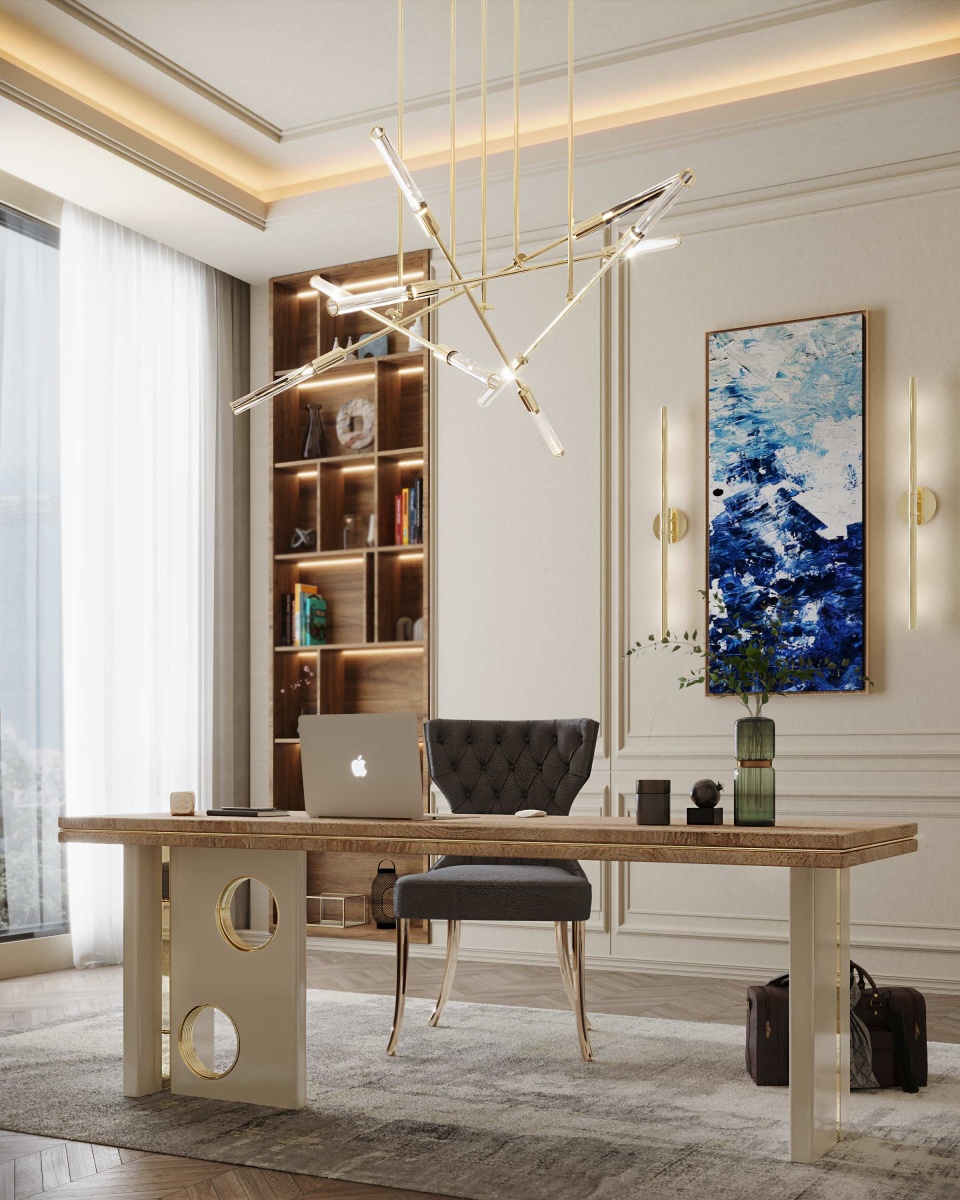 This ambiance features Hopper Art Light and Labics Suspension
Refresh interiors with a creative and aesthetic approach, when decorating, add some champagne shades of gold to the living space charisma along with white and blue tones, recreating the sensation of summer feeling indoors. Escape the noise of big city life while indulging in luxuries and enjoying the last days of this summer season with a laid-back tender atmosphere. Experience a truly paradise vacation before FALLing into the winter mood.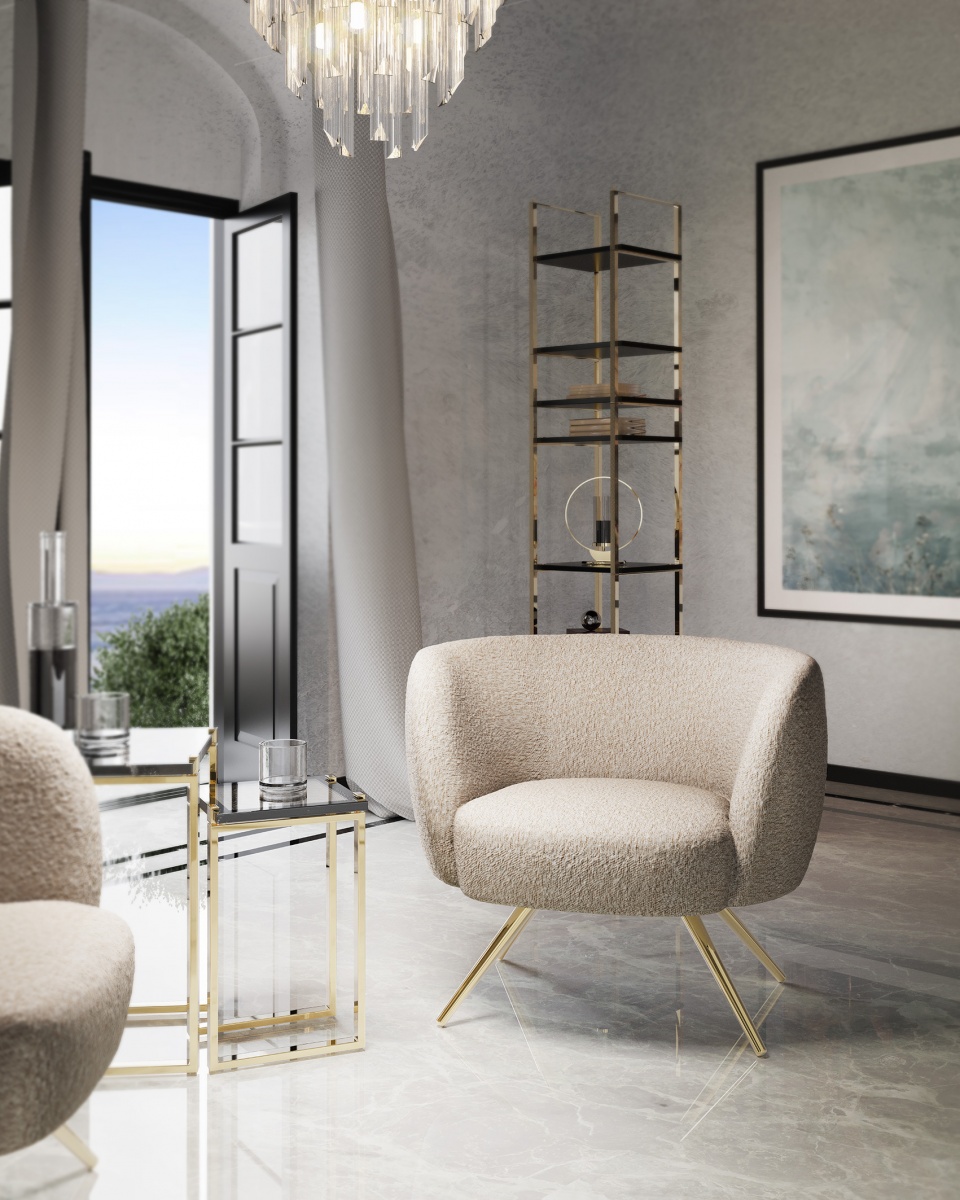 This ambiance features Chiara Armchair, Jade Side Table and Gaya Bookshelf