Luxury Ready to Ship
---
Castro is thrilled to announce that we have a wide range of products ready to ship immediately!
These products were carefully selected from Castro's best-seller collections, aiming to provide customers with the convenience of prompt delivery of their preferred lighting solutions without any delay.
The Halma Wall Light and the Halma Pendant are stunning and elegant designs that provide excellent illumination for any space. Their unique shape and minimalist design make them an ideal choice for modern and contemporary homes.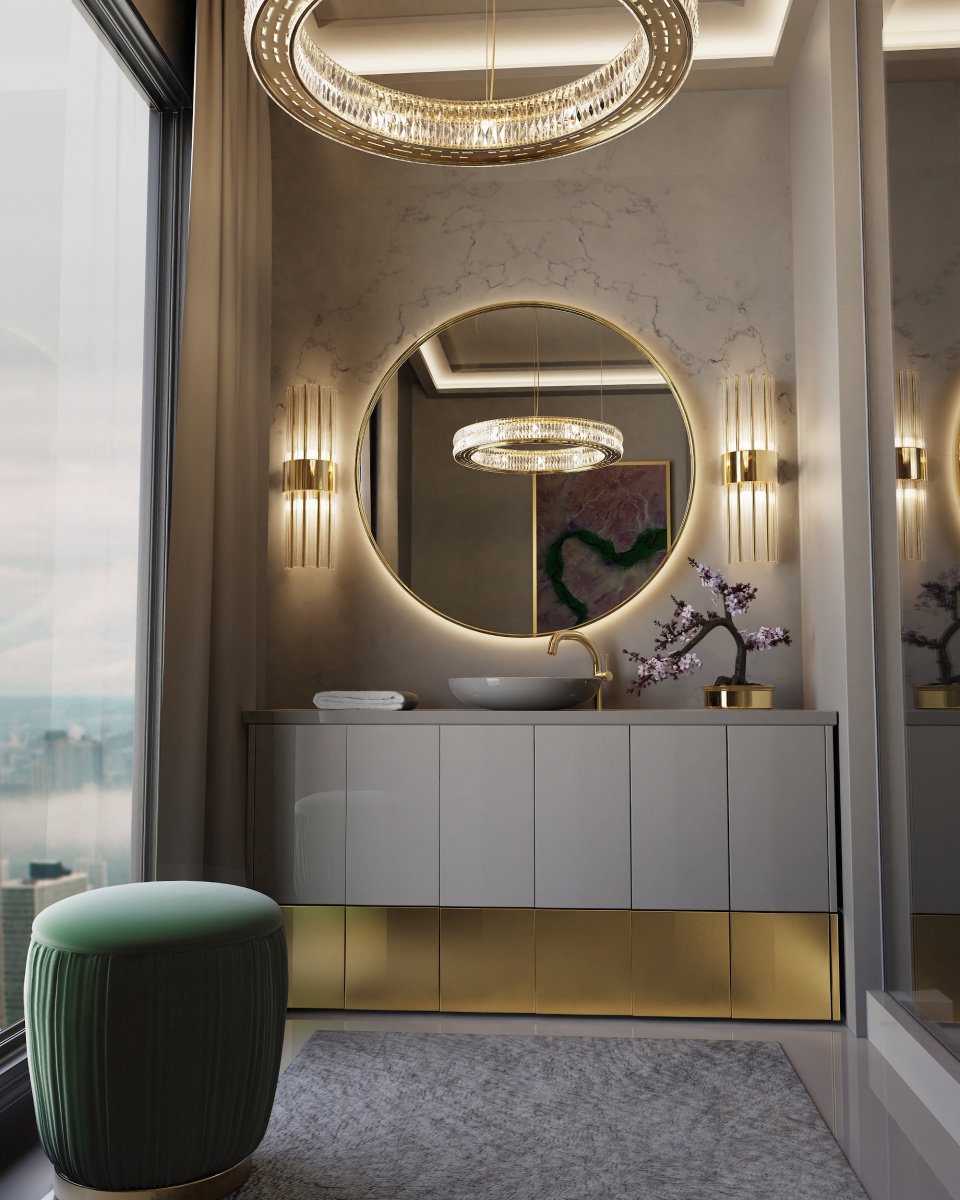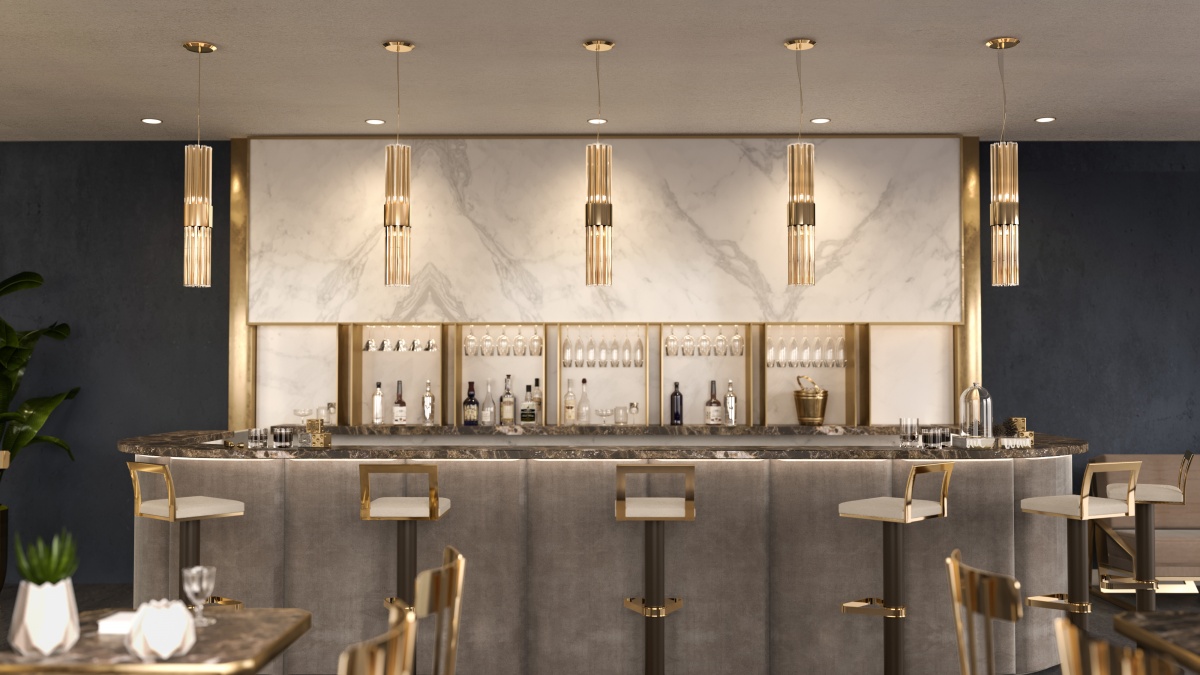 The Avolto Wall Light and the Avolto Pendant were designed to be an impressive and natural spotlight in the most demanding interior design projects. Fundamentally, simplicity, subtle sophistication, texture, and clean lines help define contemporary décor style, allowing those lighting creations to be an excellent fit to this type of interior.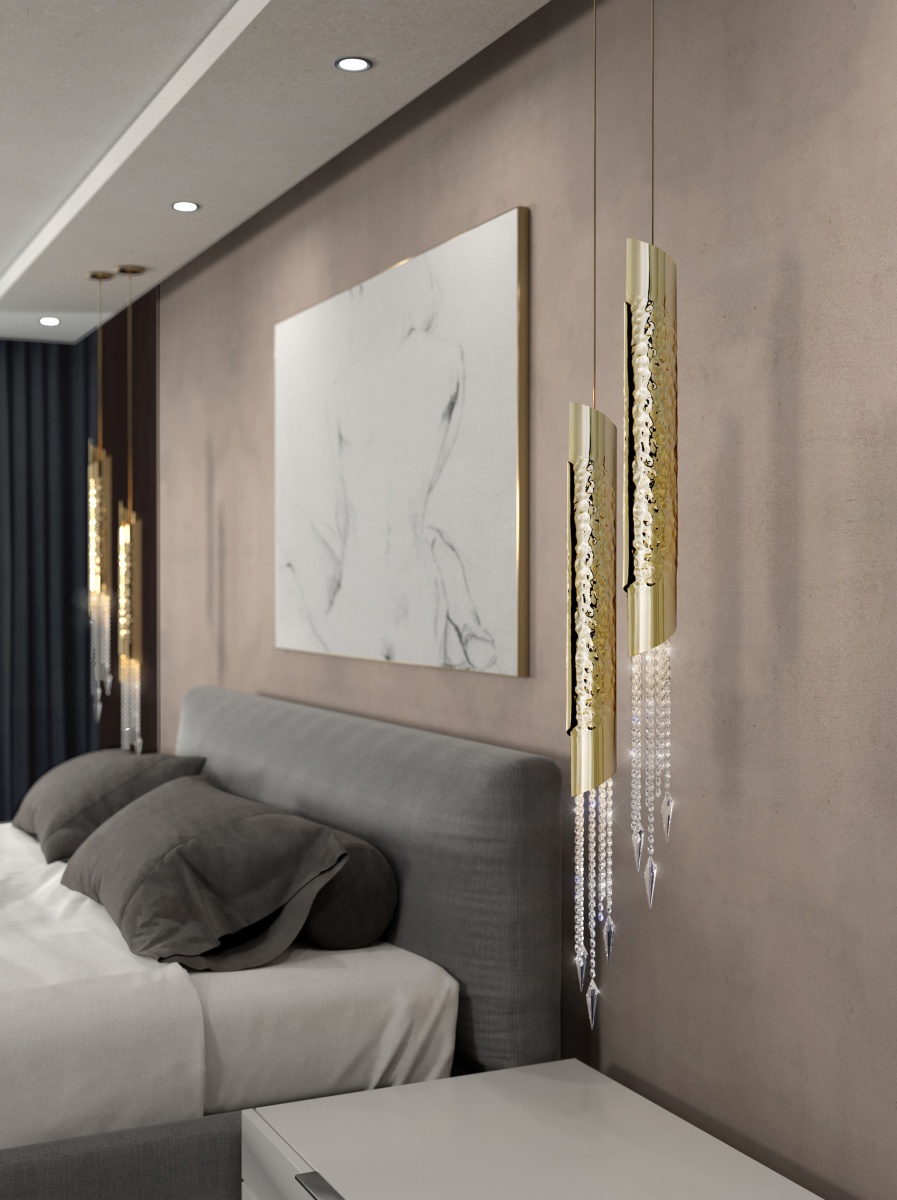 The Elven Wall Light is an exceptional lighting fixture that adds a touch of sophistication to any living space. With its simple yet elegant design, it blends seamlessly with any decor, providing warm and inviting lighting that is perfect for relaxing and unwinding.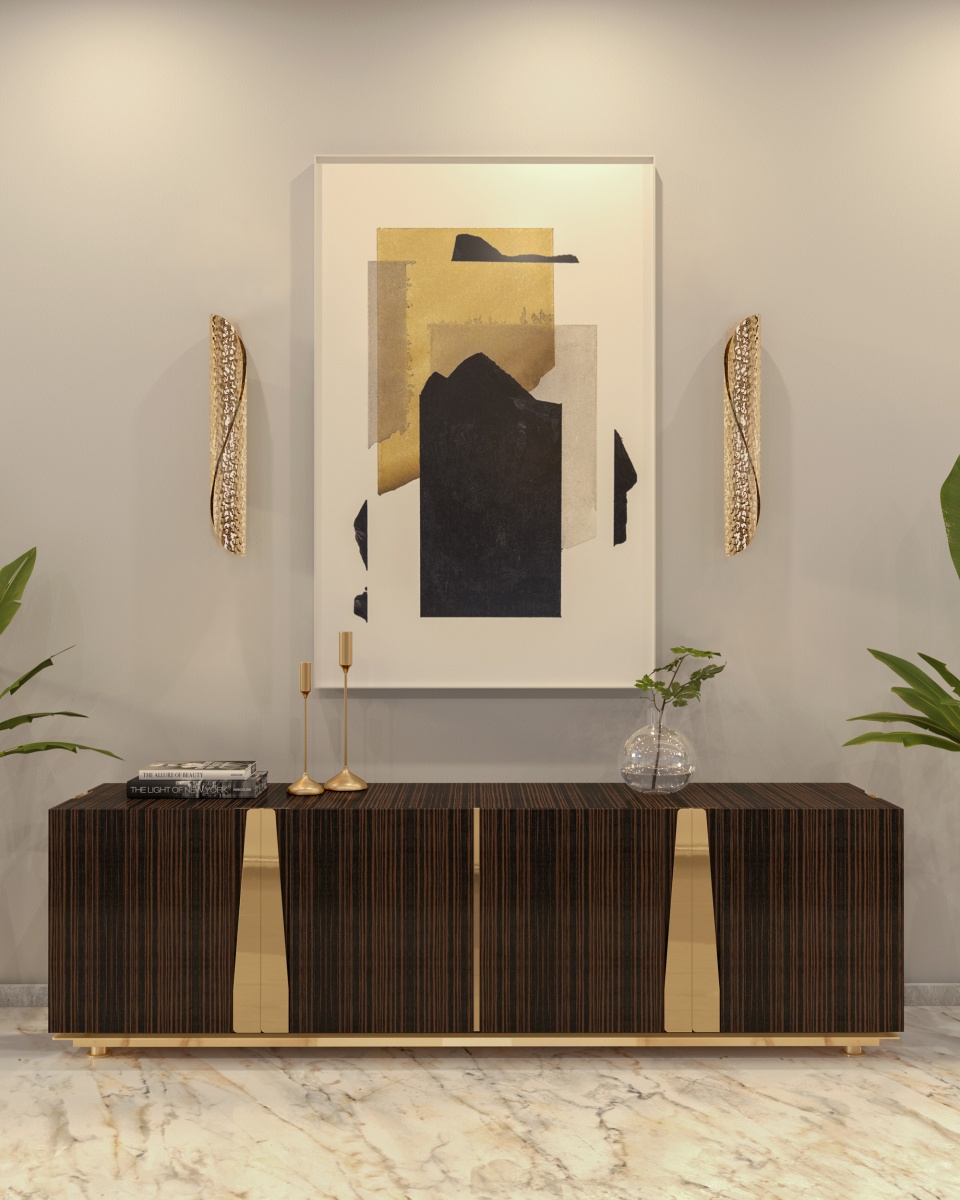 The Riviera Wall Light takes you on a daydream journey of contemplating a beautiful painting on a wall of a French Riviera resort: just the right amount of light to make the ambiance feel exceptional and embracing.
The Streamline Wall Light was designed to stand out, becoming the perfect fit for curated interiors that combine a diversity of styles. The shining gold-plated finish confers an extraordinary beauty to the brass, enhancing its value as a noble material.
The Nolan Wall Light provides a sophisticated golden glow to the interior space, as its warm light is spread in a gentle, delicate way. This lighting piece is perfect for bedrooms, living rooms, and hallways. In a commercial space, like a restaurant or bar, it can create a more romantic and inviting atmosphere.
The Metier Wall Light is an elegant and stylish design that provides excellent illumination for any living space. Its unique shape and modern aesthetic make it a perfect addition to any contemporary home or office.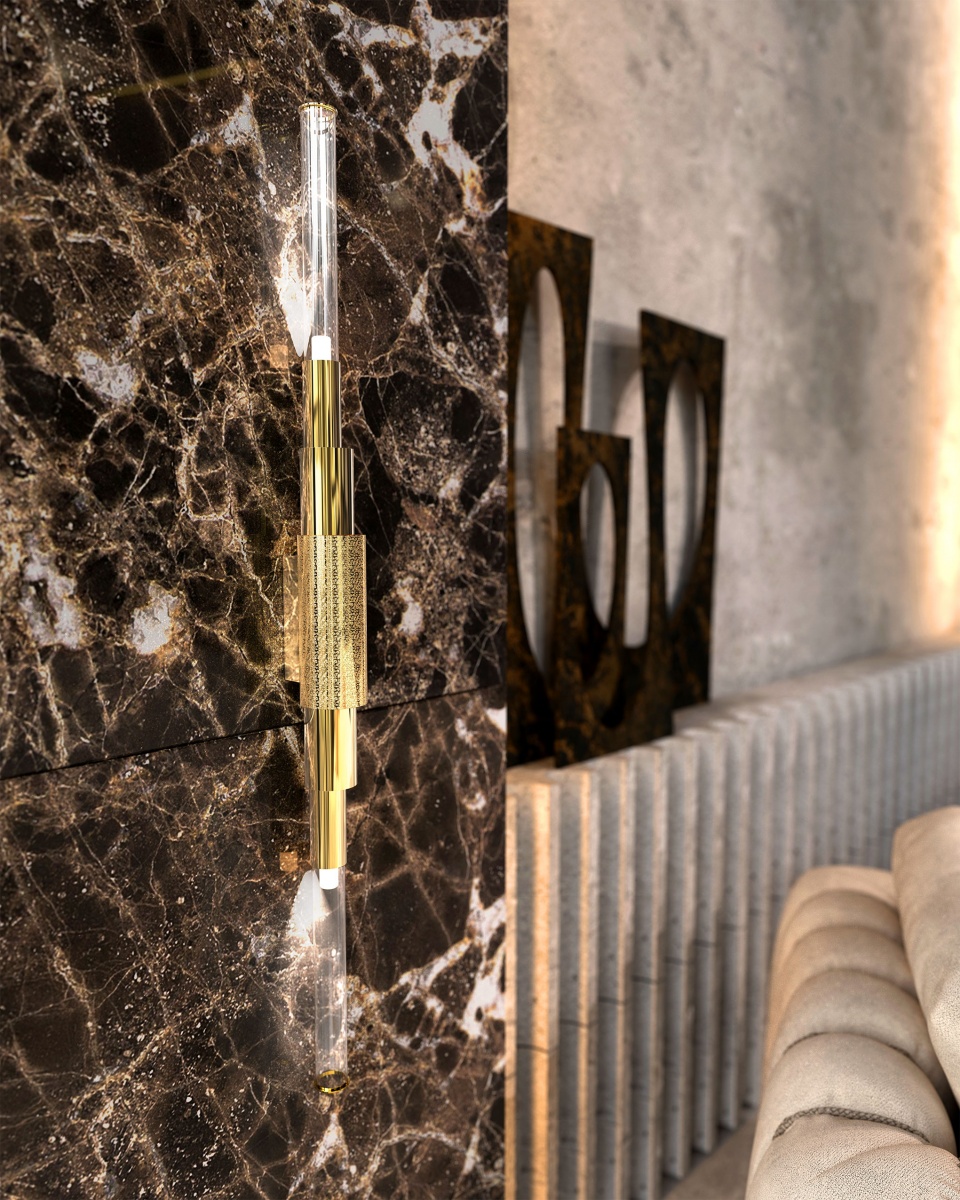 The Triumph Wall Light was designed with great pride to fit in modern luxury interiors. The warm light that is spread makes this piece ideal for a bedroom, framing the bed, for example, as well as in a restaurant or bar to provide a more romantic vibe.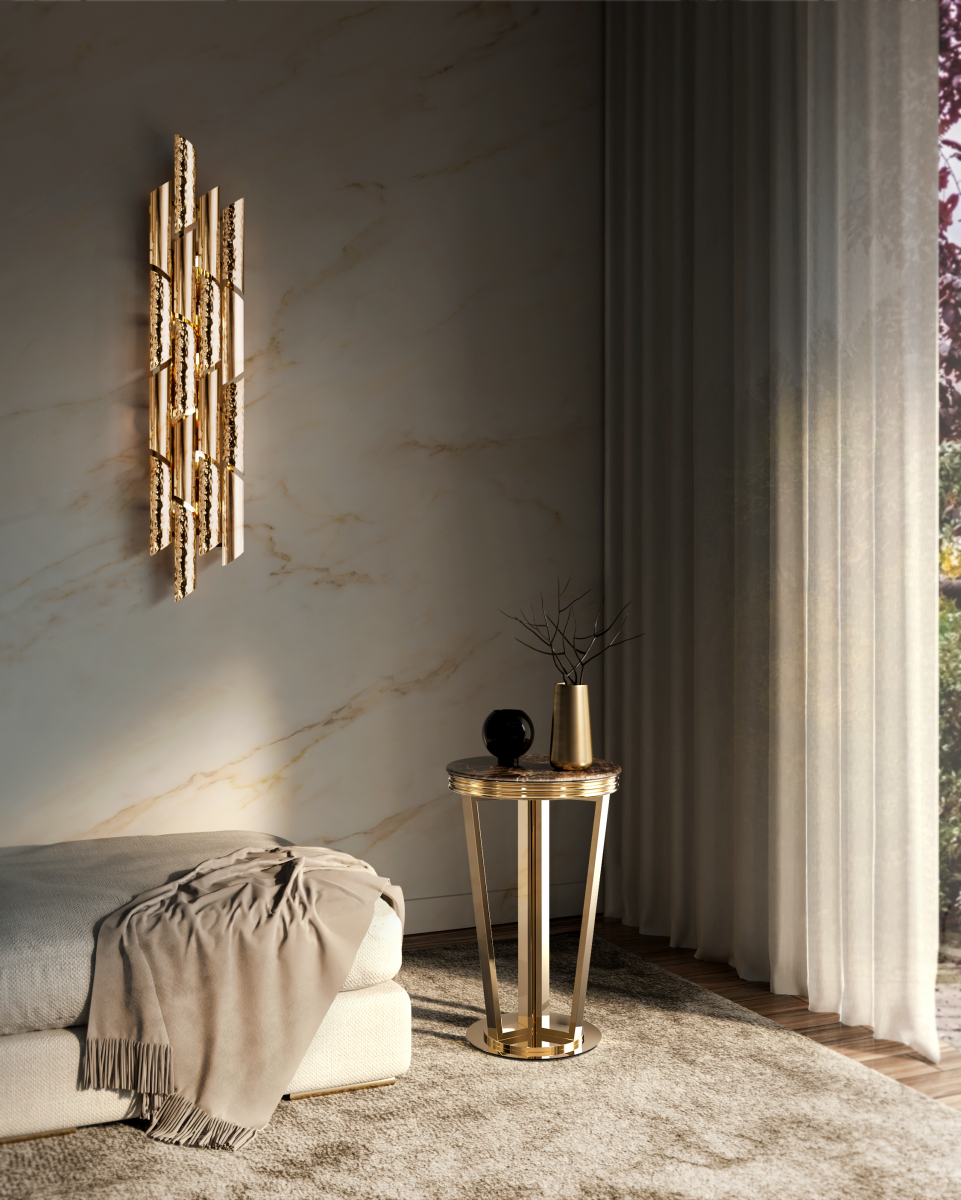 The Sparta Table Lamp was made of marble with gold-plated brass rings. This elegant table lamp features a white lacquered structure with gold-plated brass tubes that give the design an exclusive and deluxe look, setting another level with its distinctive appearance.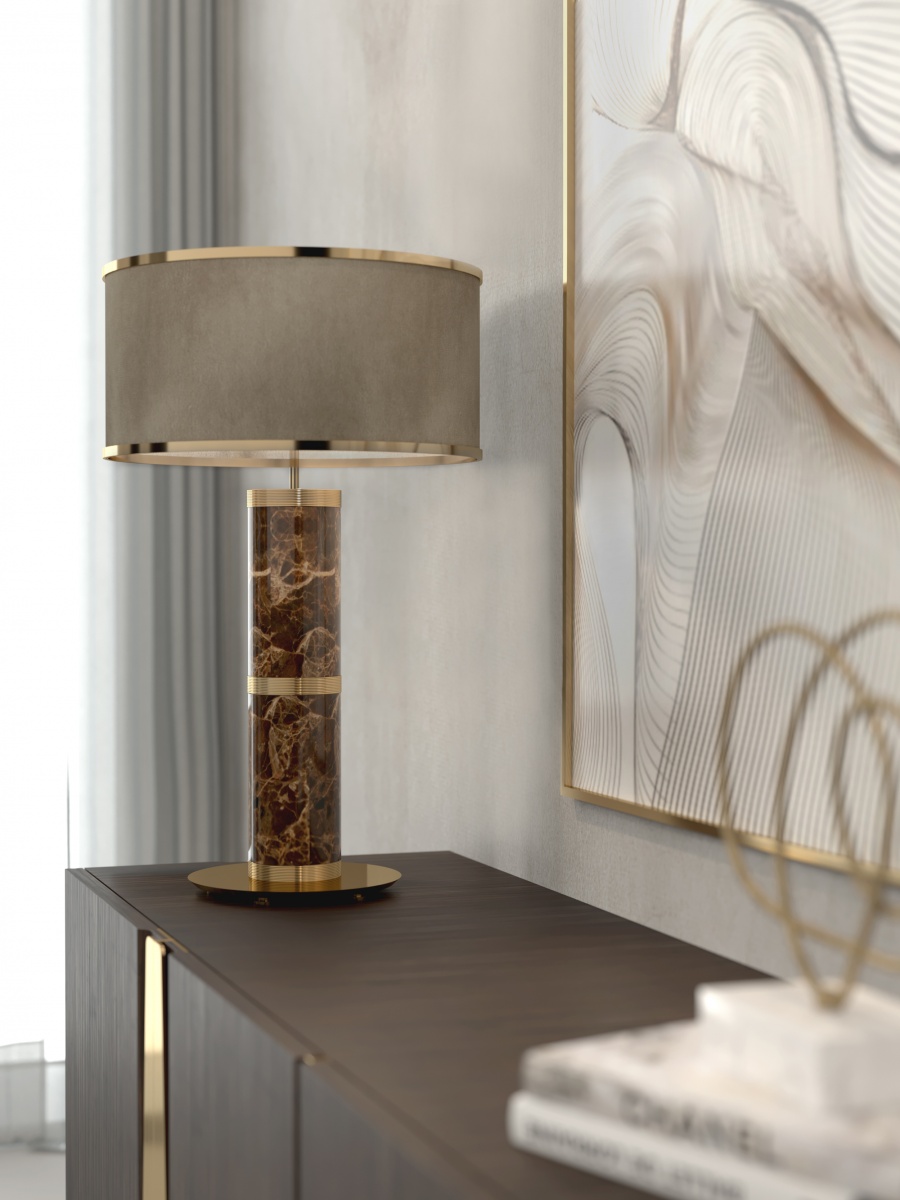 The Streamline Table Lamp Décor was conceived to be distinctive and stand out for its design, becoming the perfect fit for curated interiors that combine a diversity of styles. This elegant table lamp features a white lacquered structure with gold-plated brass tubes that give the design a whole exclusive and deluxe look, setting another level with its distinctive appearance.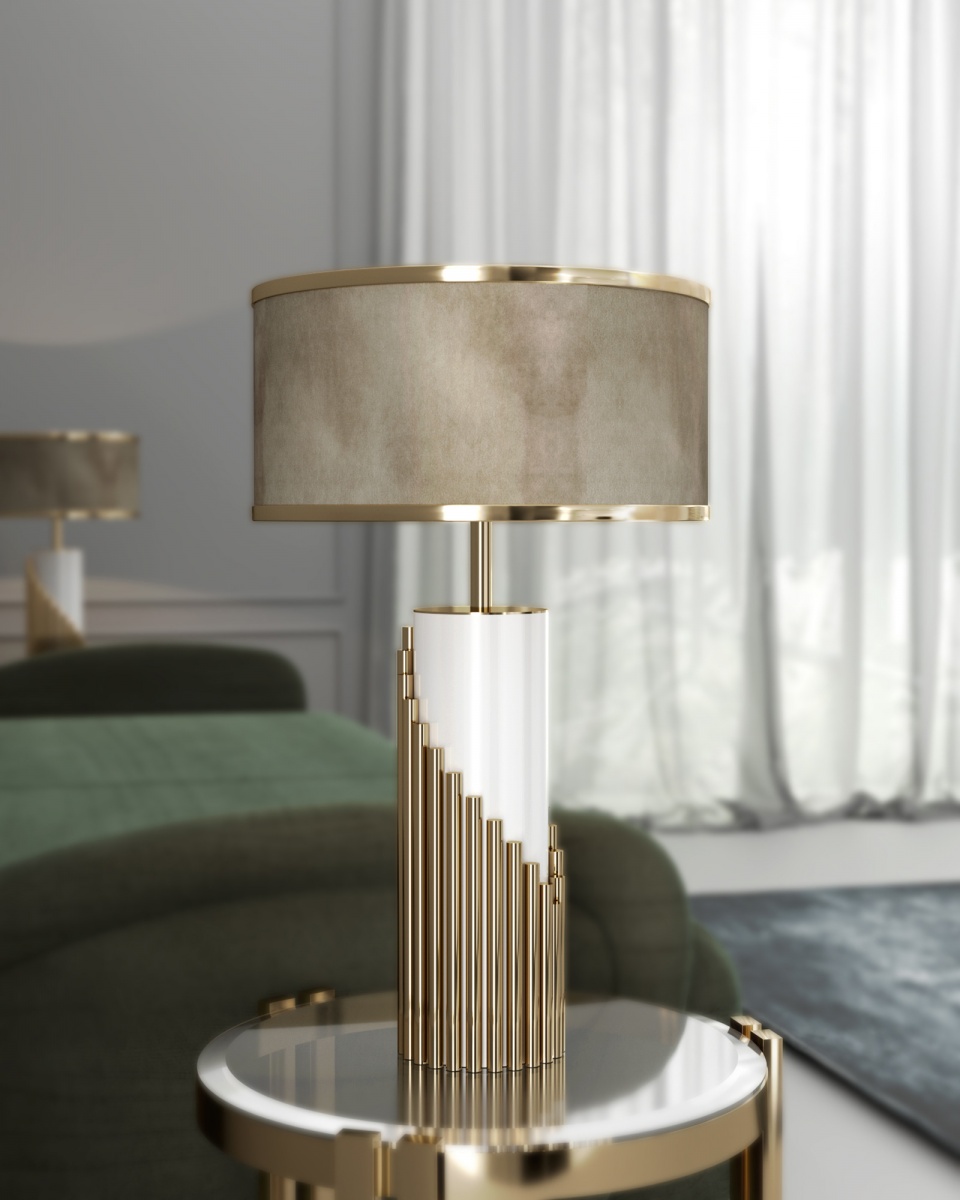 The Metis Suspension is simple yet graceful. It is designed to bring a special allure and sensuality to the interior design. With an avant-garde spirit, it combines both: functional sophistication and elegant simplicity. This is where minimalism gets a luxurious twist, granting any interior project modern stability.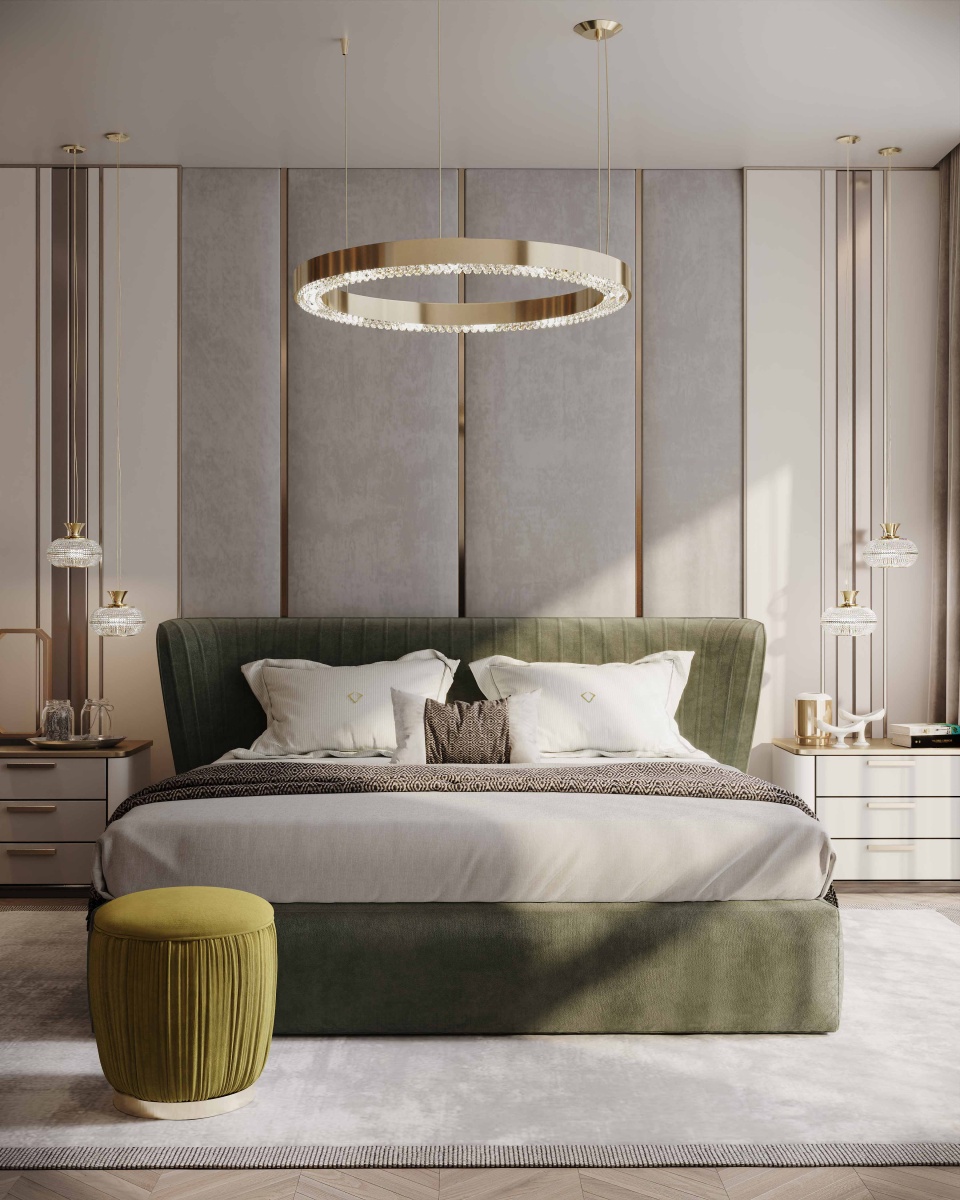 The Twist Suspension was conceived to fulfill wide spaces like luxurious hotel lobbies and large exquisite staircases. This striking contemporary chandelier has in its lines a balance between past and present and it's essential to unique interiors that seek to enhance the richness of accents.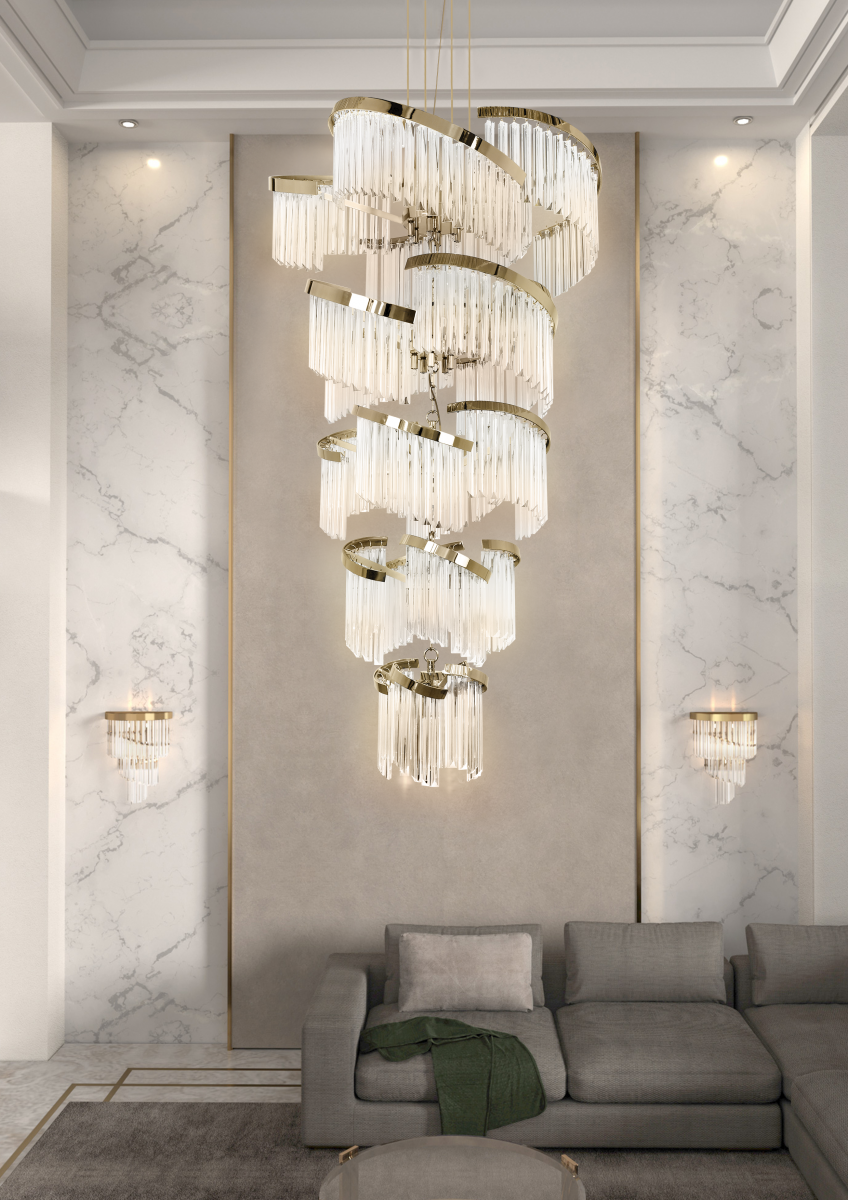 The Arcade Suspension is a perfect example of modern sophistication with its sleek and minimalist design. It provides excellent illumination and creates a stylish focal point in any room, making it perfect for residential and commercial settings.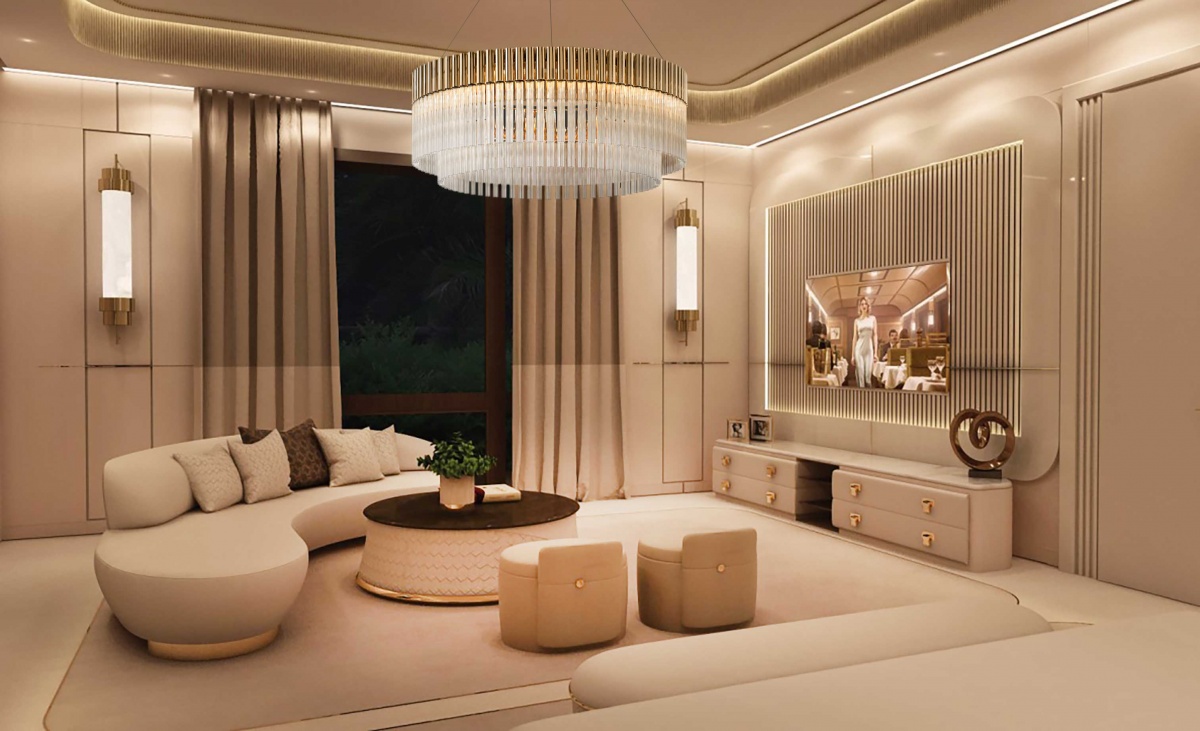 The Mondrian Suspension is composed of several pieces with geometrical squared shapes as a celebration of the artist's masterpieces. Be visually inspired by the dynamism and elegance of this unique design. Its simple geometry, paired with a combination of delicate Crystals and Brass, complements the piece with a touch of glamour and allows you to explore a new kind of energy and charm.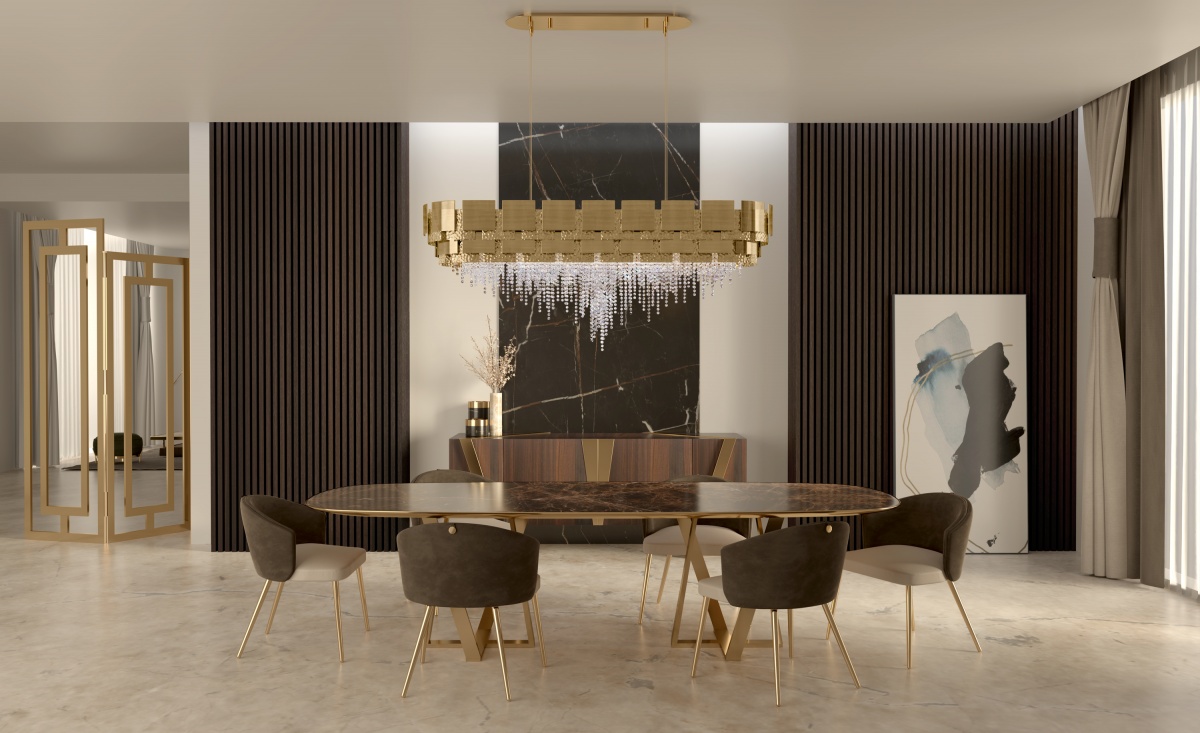 The Leviev Suspension was designed to be both elegant and functional. This chandelier is the perfect choice for any interior looking to make a statement. Its intricate details and high-quality materials make it a work of art, while its warm, diffused light provides a welcoming ambiance for any space.
The Kingdom Suspension claims all the traditional kingdom's grandiosity centered on an exclusive leading figure, where ostentation and opulence were evidence of influence. This design aims to be the highlight of all home interiors as a striking piece capable of creating a unique and exclusive atmosphere where the light shines and spreads through the various glass elements.
Interior Design Project by: InCantos
The Spacium Suspension Snooker emanates an idea of magnificence and unique beauty, evoking a distinctive look. Only composed of crystals, this piece reflects the light in a very specific and singular way, imposing a dynamic look on all interiors.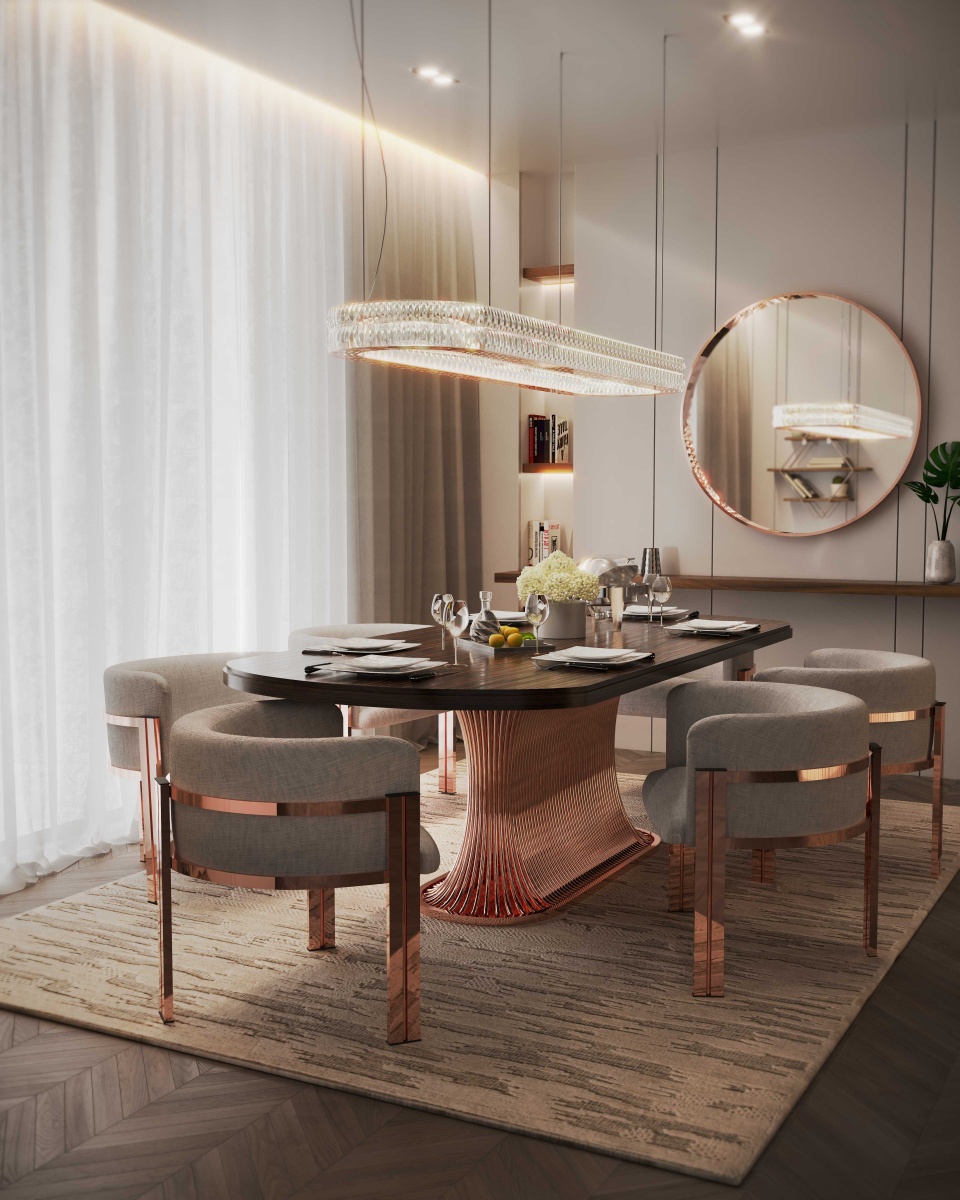 The Rainforest Suspension is a broad-leaved masterpiece of modern lighting design along with falling raindrops and butterflies taking you to remote spaces and the open sky. The gold-plated brass coupled with clear crystal glass - applied by hand - brings a delicate charisma that resembles nature in full bloom.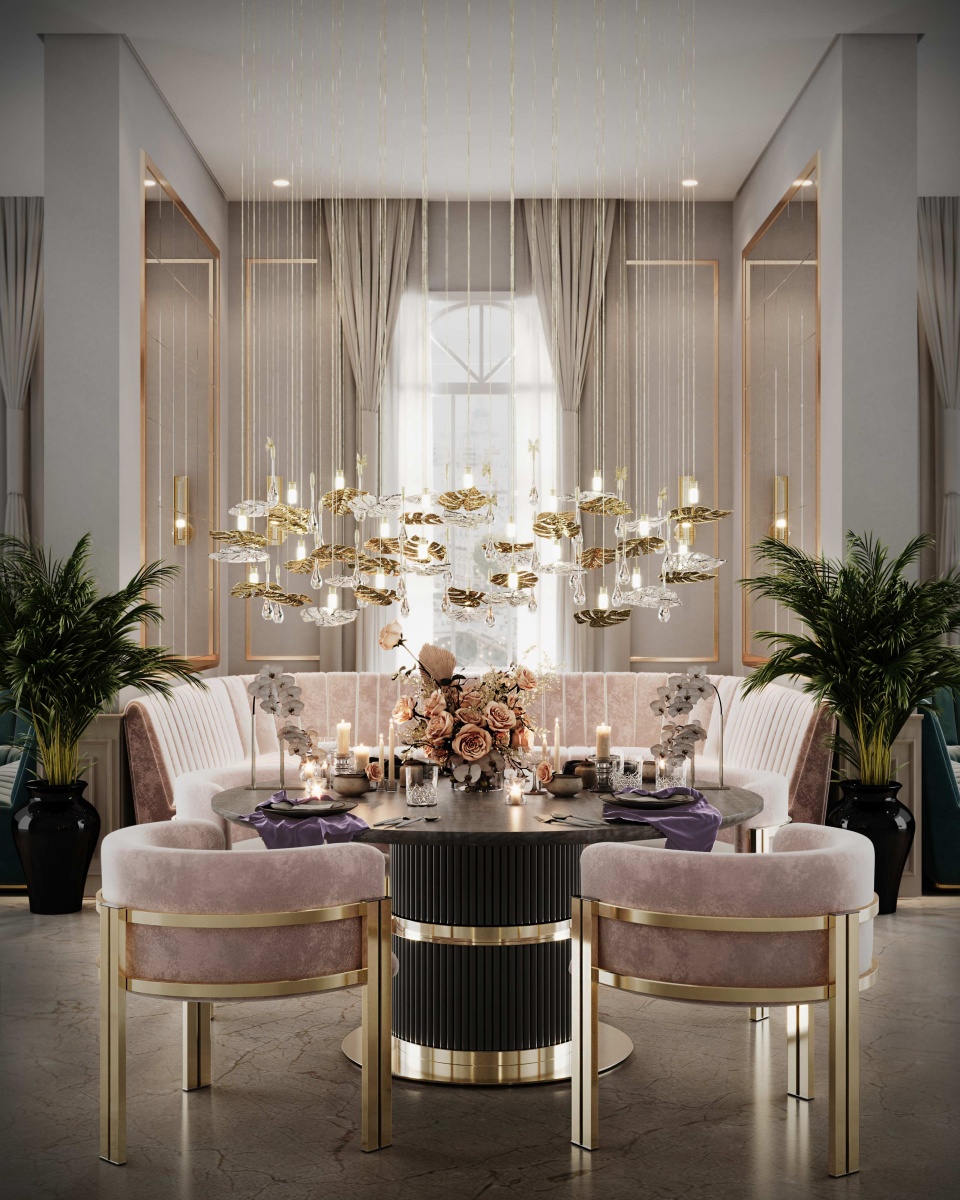 The images used in this article are purely figurative and the finishes of the pieces may be different. Quantity is limited to the existing stock. Therefore, we encourage you to check the availability with your Business Developer Manager.