Luxurious Penthouse in Vilnius | by Clé de Maison
---
Clé de Maison - an interior design studio in Lithuania, managed to conquer the hearts of every interior décor aficionado with this luxurious penthouse located in Vilnius. Nominated by The International Design & Architecture Awards, this project managed to win the prize in the "Design Scheme-Europe" category. Exquisite in its appearance, this residential home features elegant lighting that adds a pinch of timeless refinement. Everything was shaped and decorated with consideration to the smallest detail.
Curious to know more about this project?
The following pictures will explain more.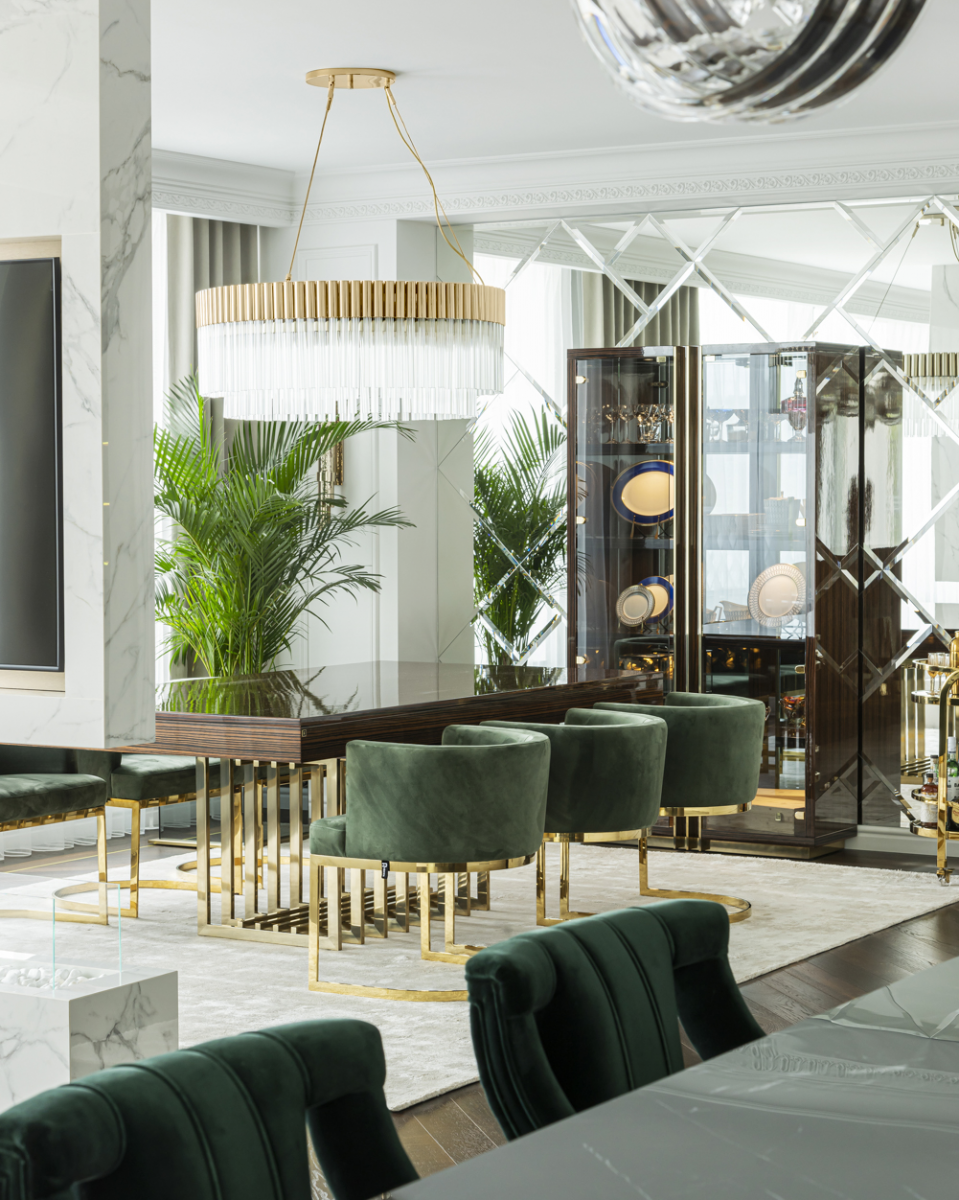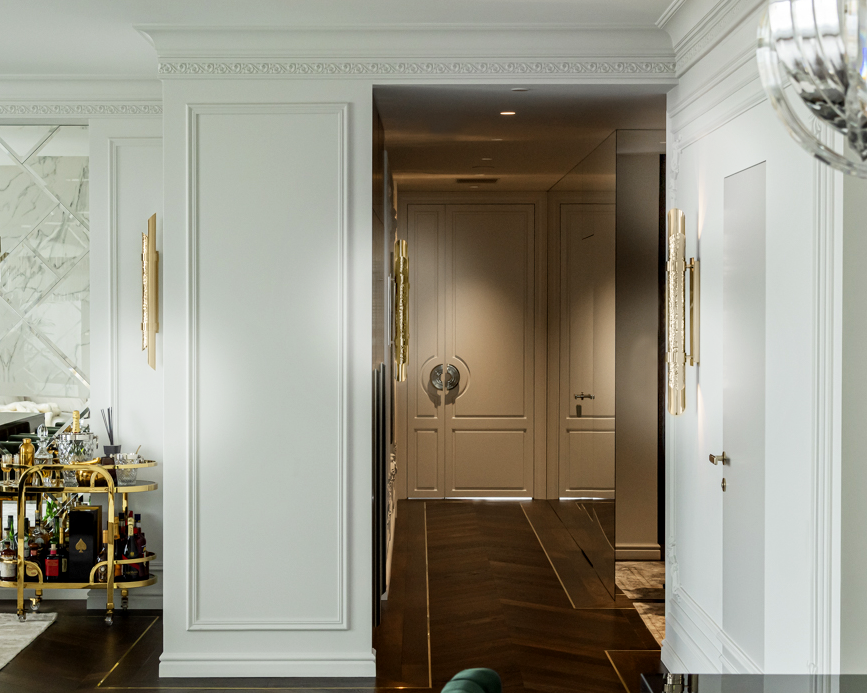 Bright colors, contrasting materials, unexpected solutions, an abundance of accents - all of this is reflected in this luxurious high-end apartment.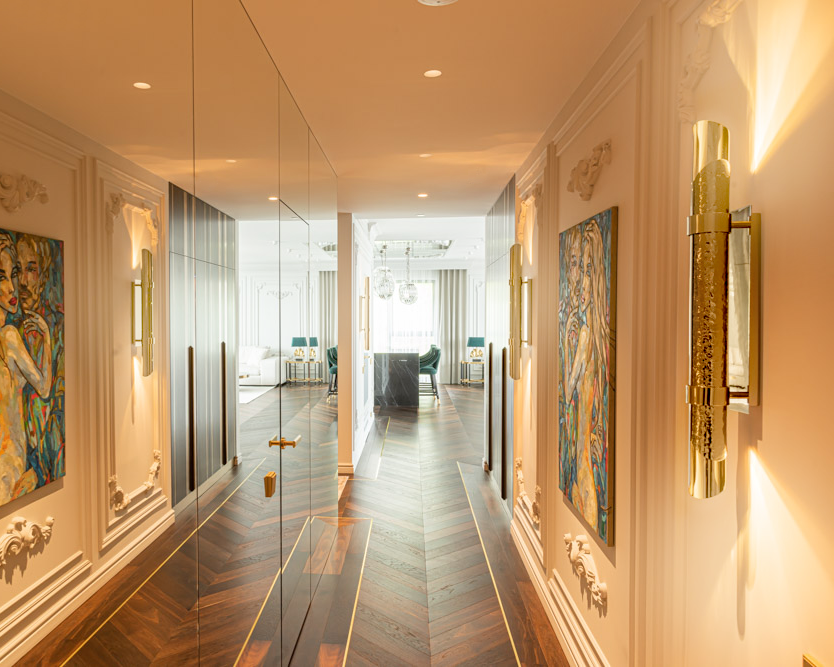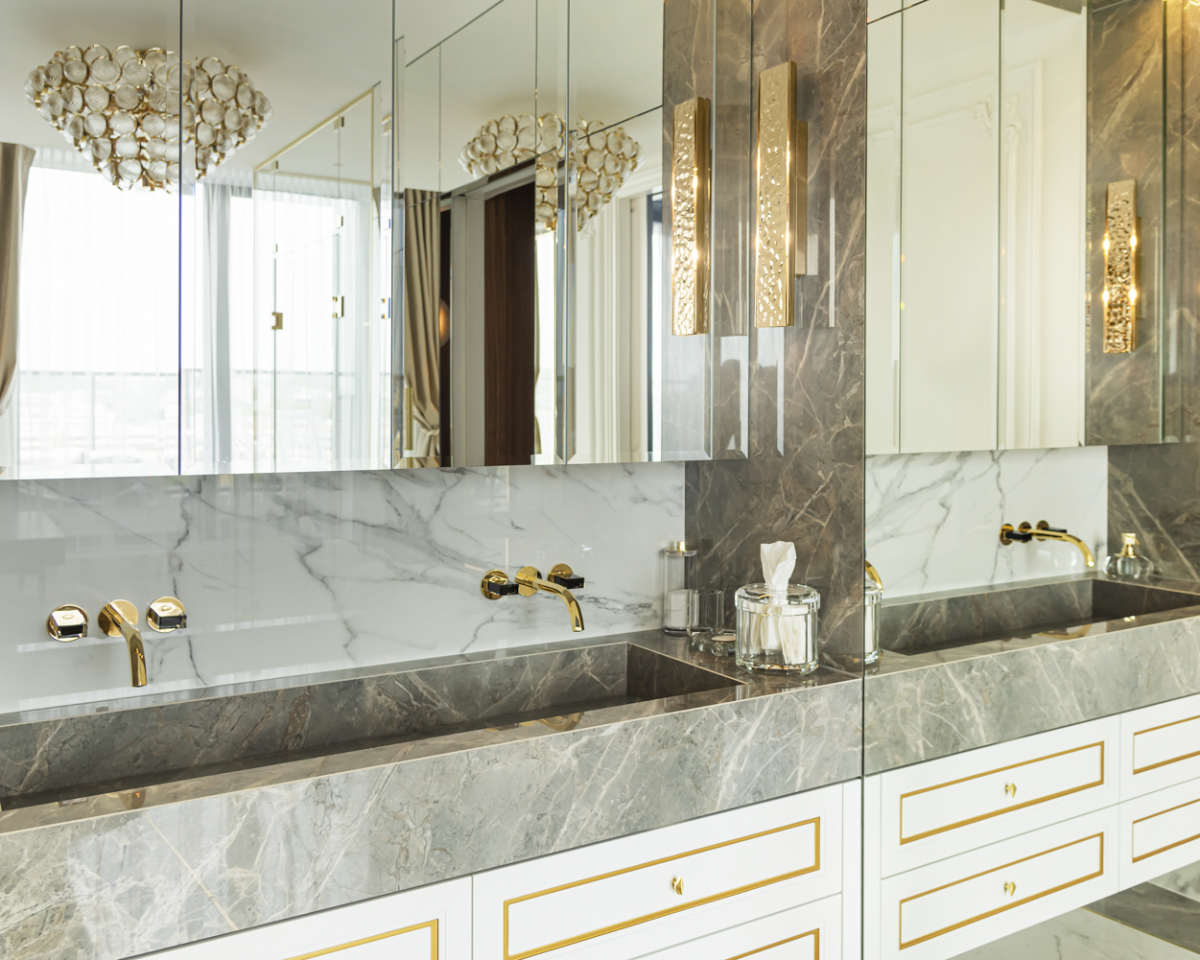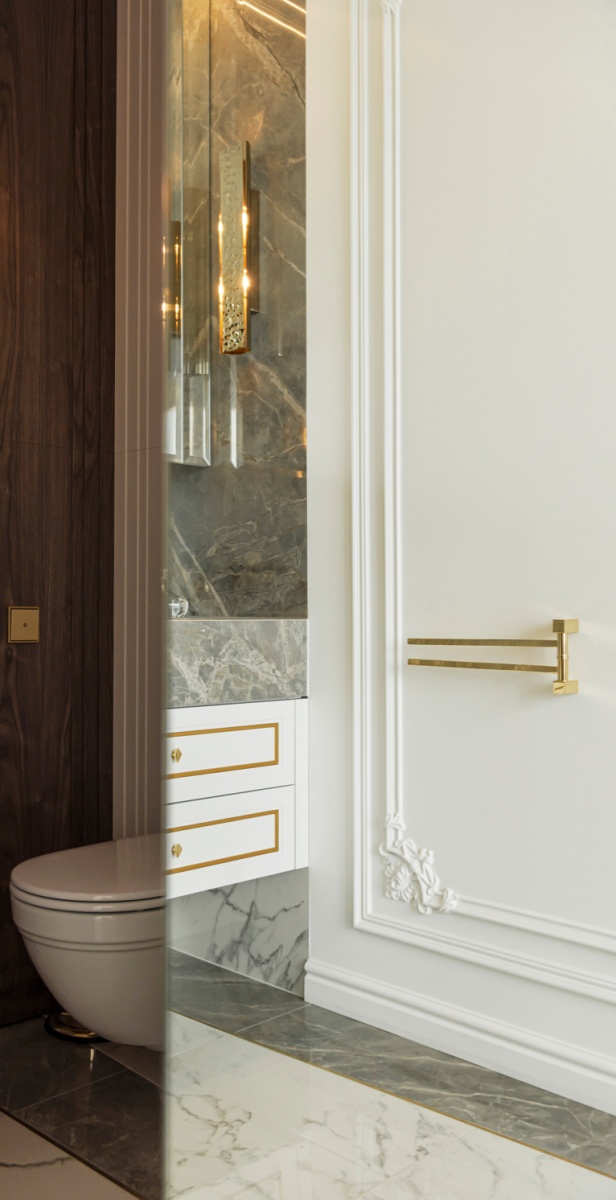 The following beauty room is one of a kind. Calm neutral tones, the lovely marble, as the simplicity and deluxe invested on the luxurious furniture. Everything is combined to allow you a pacific mood when making up.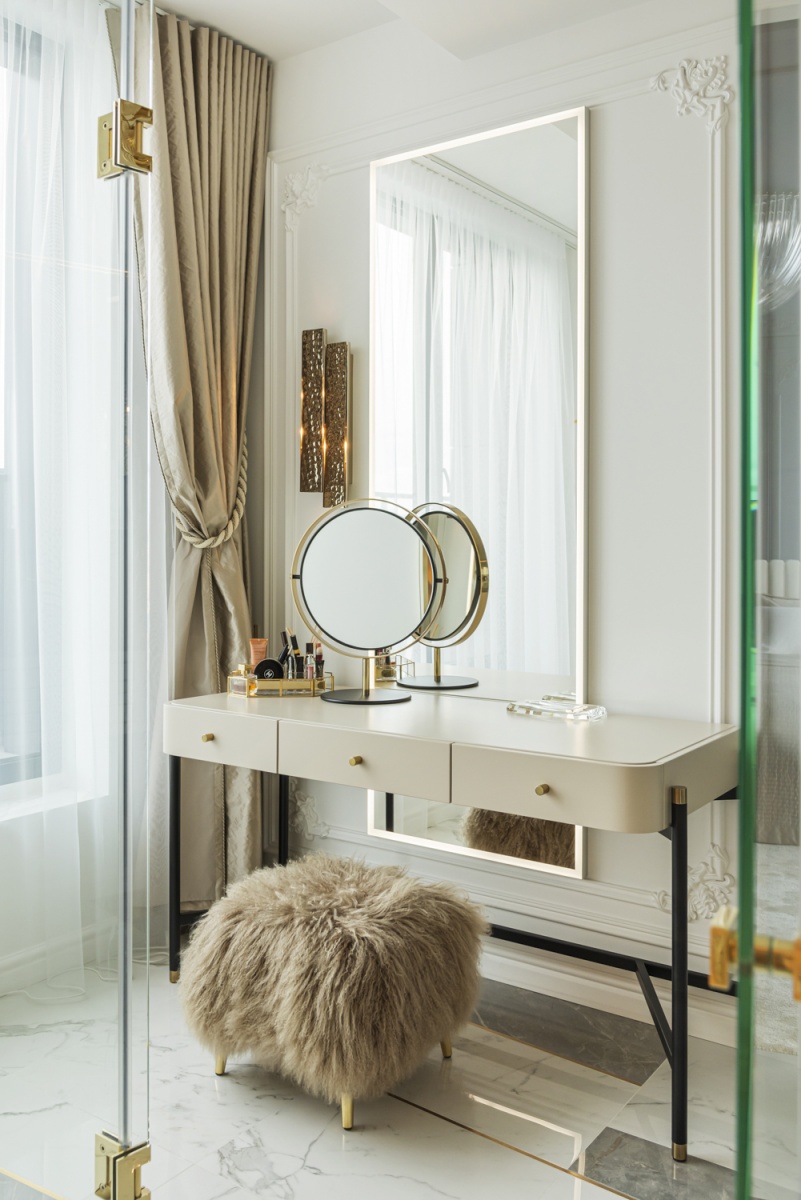 This interior project features Arcade Suspension, Riviera Wall Light, and Triumph Wall Light by Castro Lighting. The luxury lighting sconces add both opulence and simplicity. Reveal the ultimate chic celebrating this home with individuality and graceful touch.