The House of Castro
---
If you're looking for inspiration to elevate your interior design projects to new heights, discover the places where luxury meets furniture and lighting design in Milano from the 18th to the 23rd of April this year.

Castro Lighting, located at Hall 9 - Stand 134, has been a trendsetter in luxury lighting for over 40 years. The brand's exquisite designs are a blend of classic and contemporary styles, and the attention to detail and quality is unmatched. Whether you are looking for chandeliers, table lamps, floor lamps, wall lamps, or even custom lighting solutions, Castro has everything you need to add a touch of luxury to every living space.

Meanwhile, Castro Interiors will be located in Hall 3 - Stand F26, where Castro will present the latest furniture collections. These designs reflect the brand's commitment to timeless elegance, exquisite quality, and sophisticated simplicity. Each piece is crafted with a combination of traditional Portuguese metalwork techniques, creative craftsmanship, and artistic design, resulting in collections that exude singularity and unparalleled beauty.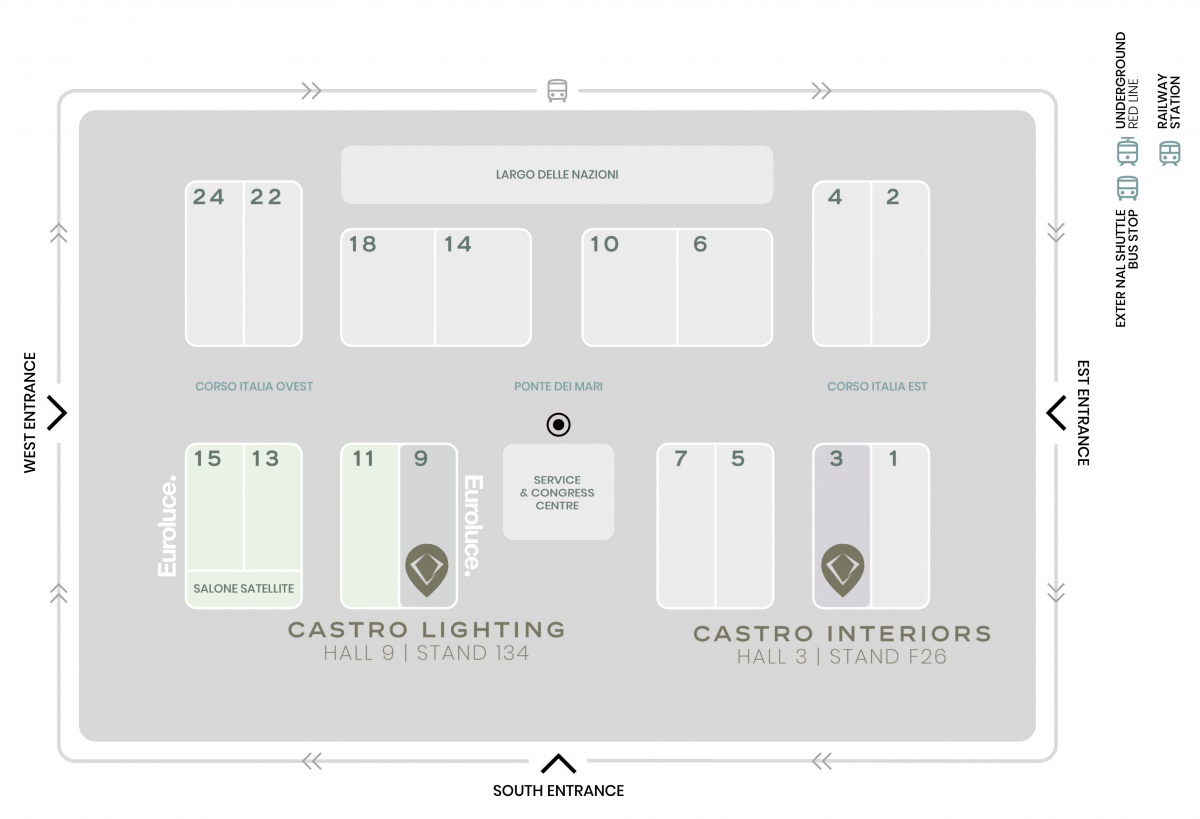 At iSaloni and Euroluce 2023, Castro aims to showcase their latest collections, inspired by the stylish and iconic concept "The House of Castro: A Design Tale of Everlasting Beauty". This concept embodies the brands' commitment to tell the story of the combination of organic shapes and textures, such as soft curves and rough patterns, in order to provide you with the ultimate luxury made to live in.

We believe that interiors should reflect the story of the personalities and lifestyles of the people who inhabit them. At Castro we pride ourselves on the ability to create spaces that are both elegant and liveable, allowing you to enjoy your home in style, harmony, and comfort.

Don't skip the opportunity to experience the beauty and sophistication of Castro collections first-hand. We look forward to welcoming you to at iSaloni and Euroluce in Milan this April.

"Design is not just what it looks like and feels like. Design is how it works." - Steve Jobs