NEW ARRIVALS
---
"Invent Yourself and then Reinvent Yourself."
This famous phrase by Charles Bukowski reveals a little of these new designs we are presenting. Existing pieces, that have undergone a few changes to keep it conceptual, stylish and modern. Contemporary furniture designs to give you exclusive options to help you decorate your hospitality design project, or your own home.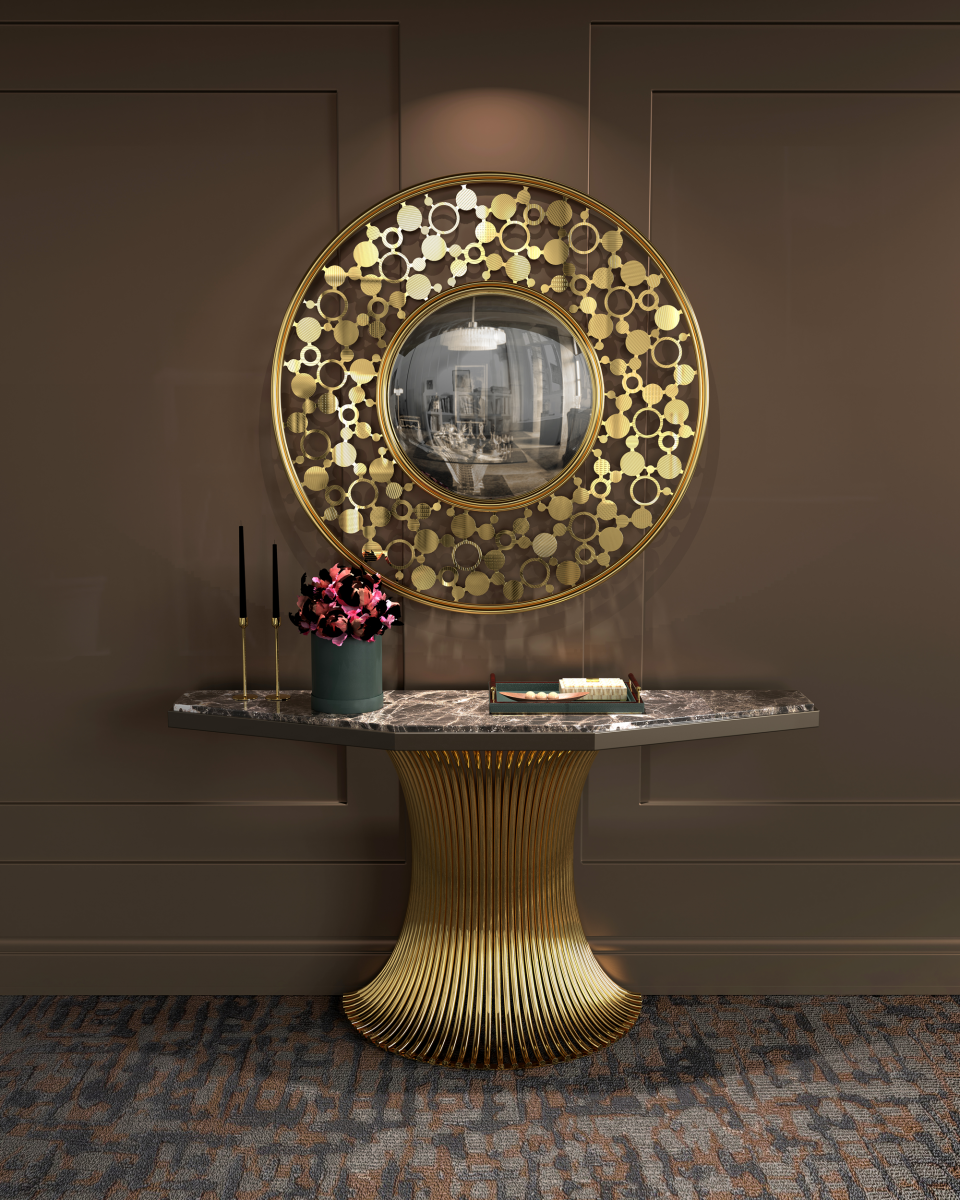 Introducing Flusso Console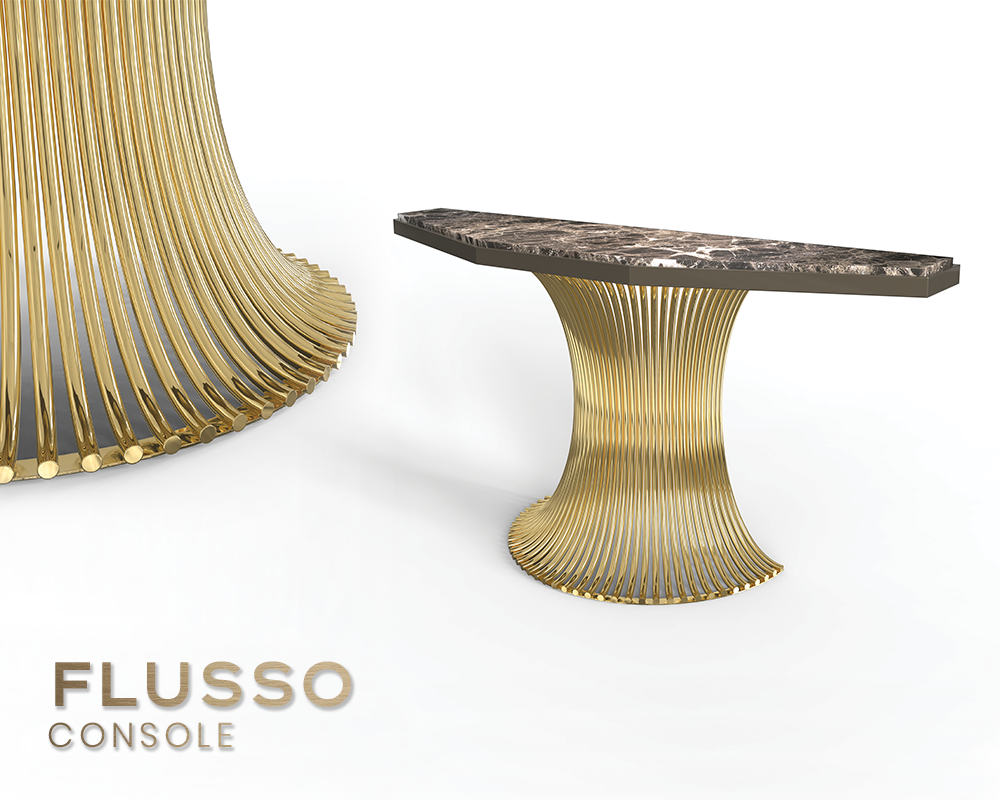 Having as inspiration the constant change and movements of dancing, Flusso's design makes the gold brass elements involved in a unique flow. Just like a dance, which inspires and empowers people to be artistic and expressive, the Flusso lifestyle furniture piece creates a perfect luxurious posture that spreads its vibes freely around the area, creating a sophisticated ambience.
Introducing Pattern Mirror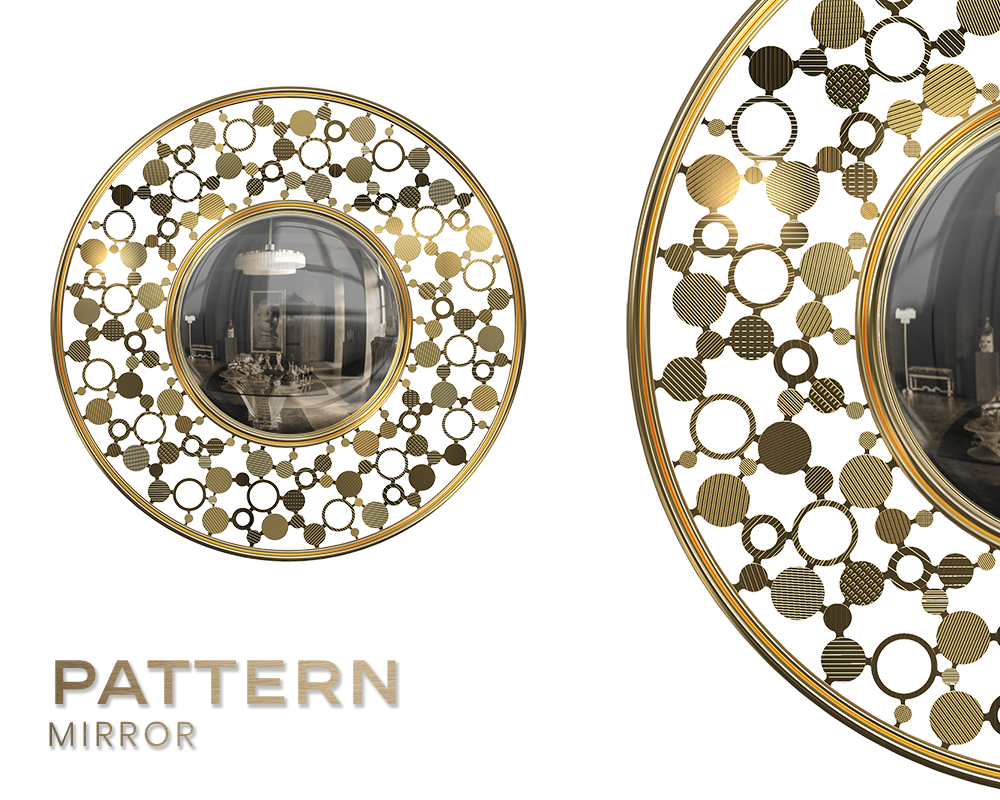 The Pattern mirror was named for its repeated gold-plated brass shapes overlaying the circular base. The combination of noble materials allows this piece to carry an uncompromised luxurious style and strong presence. A truly luxurious statement piece that blends shades of elegance across the surrounding area is perfect for entrances, hallways, living and dining rooms, as well as any other interior space your interior décor imagination allows.
Customize these pieces!
Choose your custom finish, switch the lacquered colour, and regarding that little defect that makes you walk away...Change it!
and discover a world of Finishes and Materials that will allow you to transform the piece and add your personality to it.