CASTRO LIGHTING IN - HARPERS BAZAAR ARABIA
---
Feel inspired by this beautiful Harper's Bazaar Arabia issue and let's cultivate together the luxurious art of living at its finest. Plunge into some kind of magic that will make any modern ambiance relaxing and light-filled, providing warmth and alluring comfort. Hemera Suspension teams up on an exclusive selection by Harper's Bazaar, called "DREAM THEME". The concept behind it, brings the perfect blend between pastel shades with gold accents, for fabulous homes filled with personality. Thank you Ayesha Sohail, Deputy Editor for this stunning feature!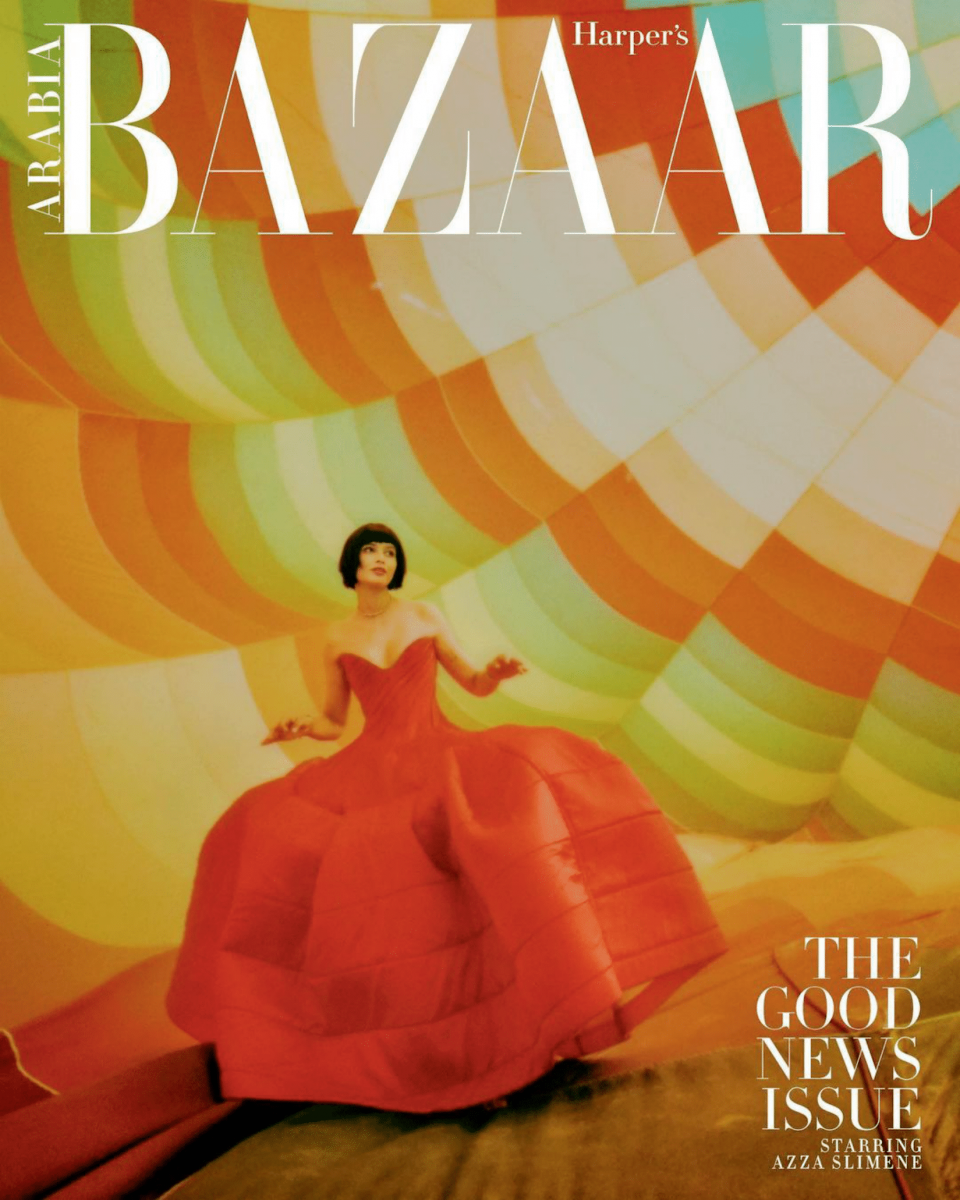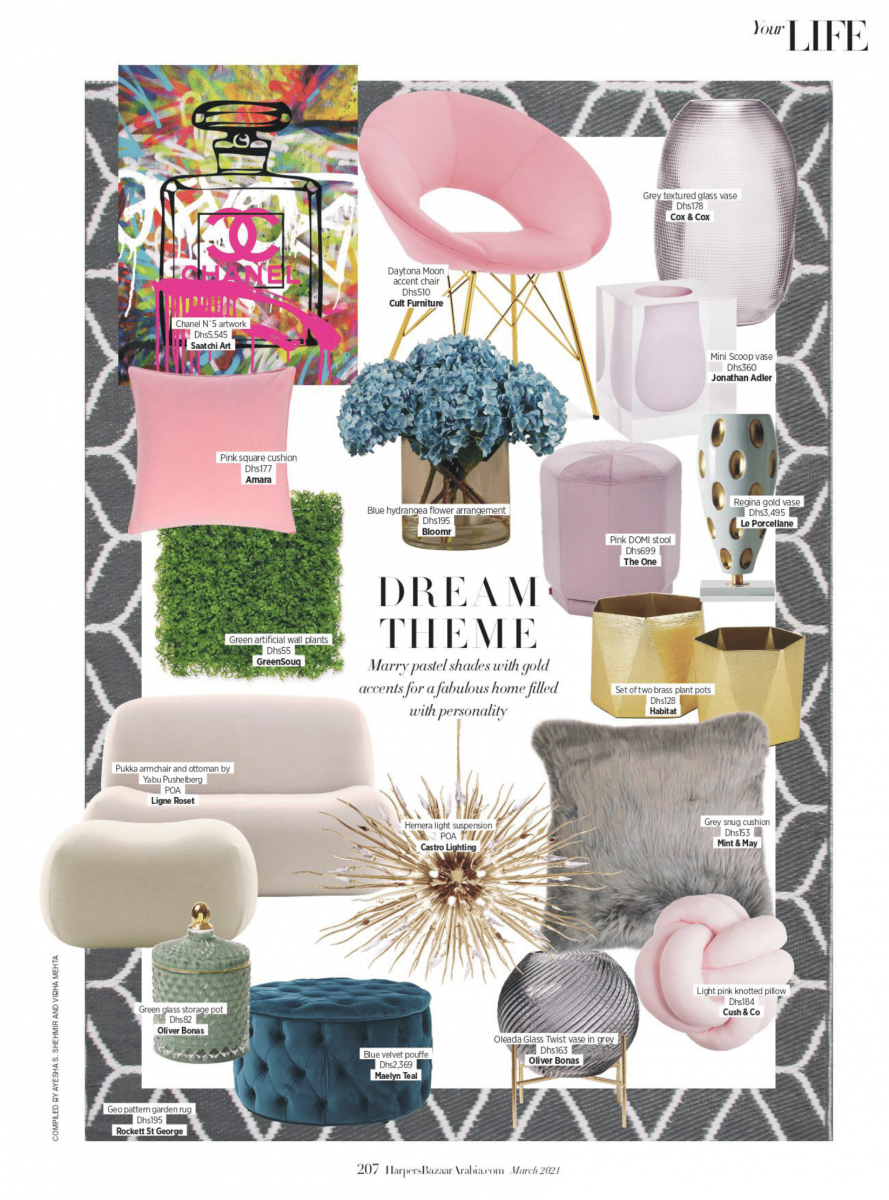 Access this magazine for free! Download Harper's Bazaar Arabia application on Google Play or App Store and discover
"THE GOOD NEWS ISSUE" Starring Azza Slimene.
In Greek mythology, Hemera was known as the female embodiment of daylight. Inspired by brightness and the sunlight, This modern lighting fixture showcases the high-quality craftsmanship culture that is rooted in the brand's values. Its crystals expand and reflect the suspension's light, being able to delicately illuminate its surroundings.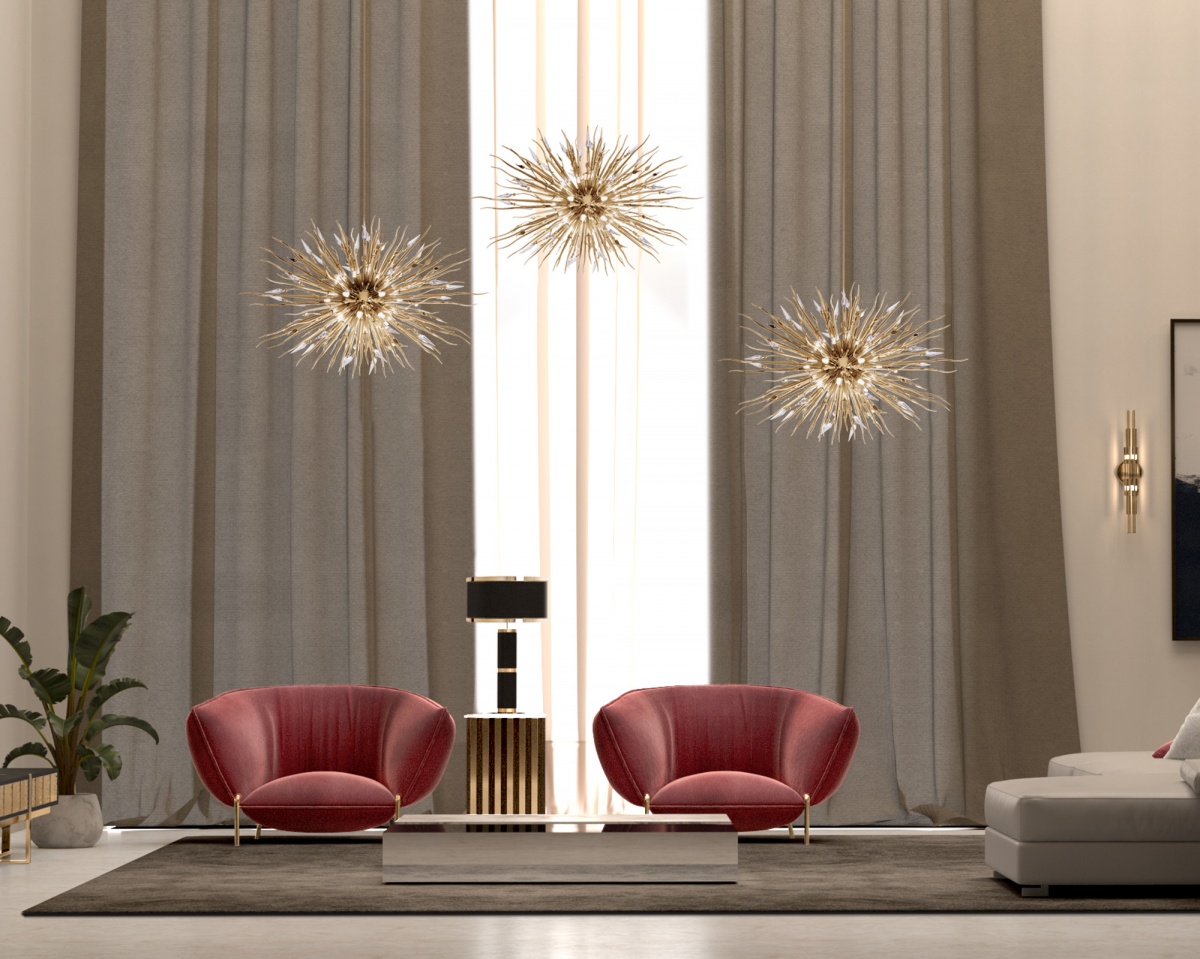 Combining alternated layers of curved and straight gold-plated brass tubes, Hemera resembles stunning sun rays. This piece can integrate a multiplicity of interior styles, from coastal to contemporary, bohemian, art deco or midcentury modern, as well as residential and commercial interior spaces.
---