Castro Lighting at Maison & Objet - March 2022 Edition
---
HALL 6 - Stand G84/H83 is where the magic of luxury lighting alongside custom-styled elegant furniture will happen. It is with great pleasure that Castro Lighting announces its presence at the upcoming Maison et Objet fair March Edition 2022. This time, the Portuguese brand brings modern-day Lighting & Furniture trends over the fashionable and iconic concept "The House of Castro".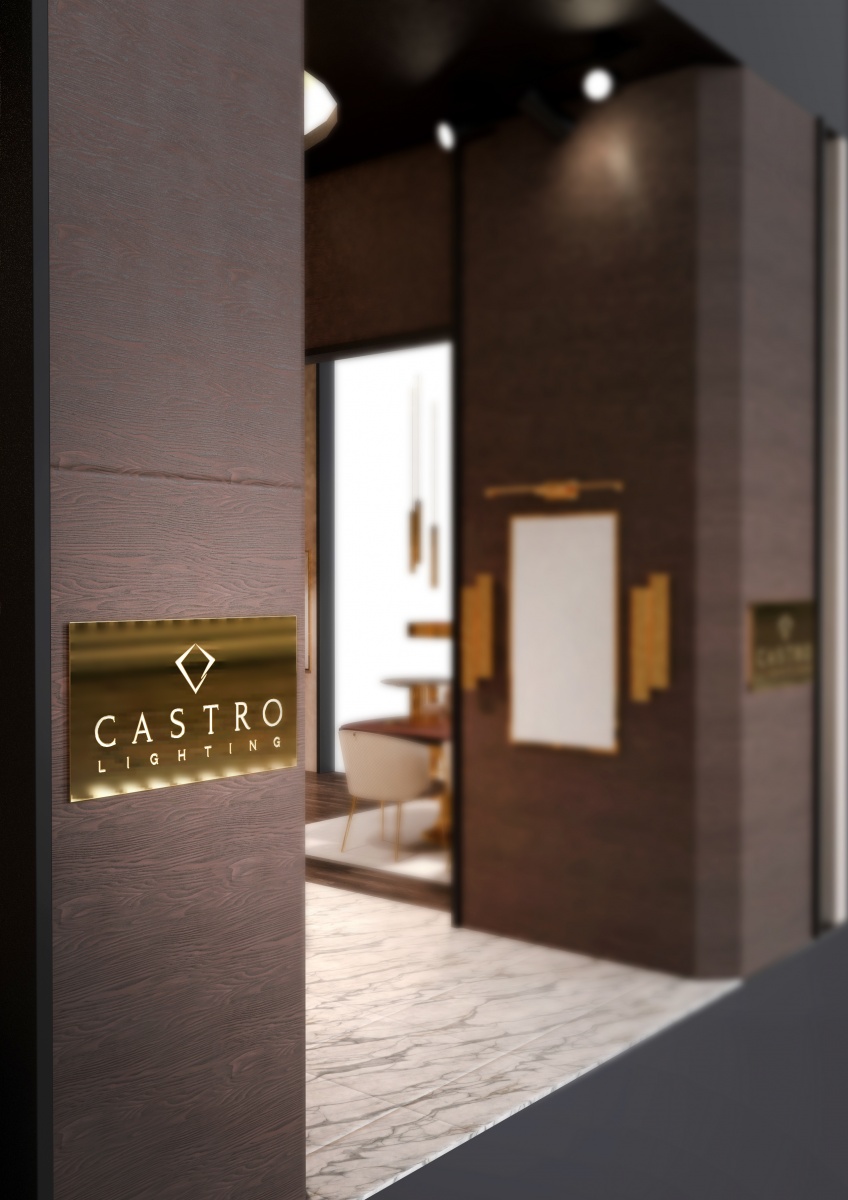 The driven team is beyond excited to welcome you to the stand and reveal the uplifting story of "The House of Castro" through the most graceful lifestyle masterpieces, hoping to inspire you and to bring more joy, happiness, and passion for design into daily life. You are very welcome to join the most elegant and beyond beautiful escapade. This experience highlights new living designs, tailoring sophistication into brass.
The House of Castro celebrates life and its influential authentic synergy within interior design, fashion, art, culture, and lifestyle inspiration. Come along and spread these bold vibes to all the beautiful people out there, artistic interior design aesthetes, and tireless décor enthusiasts. Push the boundaries of fine design living and discover a riddle wrapped in the exquisite design – a fusion of elated aesthetic, alluring intelligence, and bespoke individuality.
Step into The House of Castro – the world of beauty, most breathtaking décor styling experiences, and visionary luxury at its finest. The concept itself represents a cosmopolitan state of mind and relaxed elegance adorned with easy-going sophistication.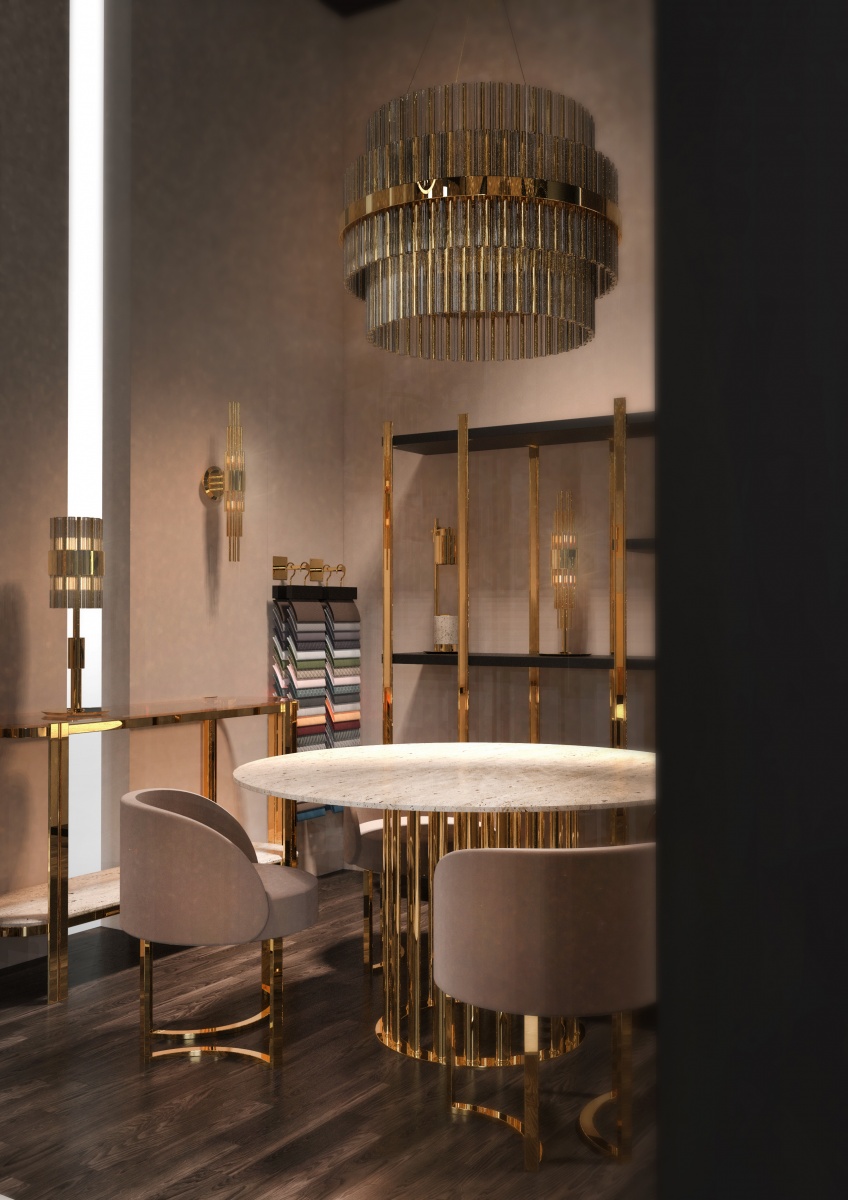 Dedicating the time to create a very special journey to delicate luxury, classy colour schemes coupled with furnishing decor ideas, and expert guidance on the leading-edge lighting design trends, Castro manifests to be adventurous. On this occasion, Castro challenges to lead you into the world of refinement and savoir-vivre – the most magnificent lighting fixtures and luxury furniture pieces.
Castro cherishes timeless values and celebrates solid design, gracious detailing, and soulful brass craftsmanship. Being the ones who search for essence and devotion in everything, embodying them into new creative projects and empowering ambitious dreams to come true.
The House of Castro strongly believes in a state-of-the-art lifestyle vision and inspiring framework implemented in the new living designs taken to new heights. Take a journey through the interior design wonderland, radiant spirit, and stylishly luxurious fantasy crafted into liveable luxury.
"Think big, be adventurous, shape your style, and fulfil your dreams with The House of Castro."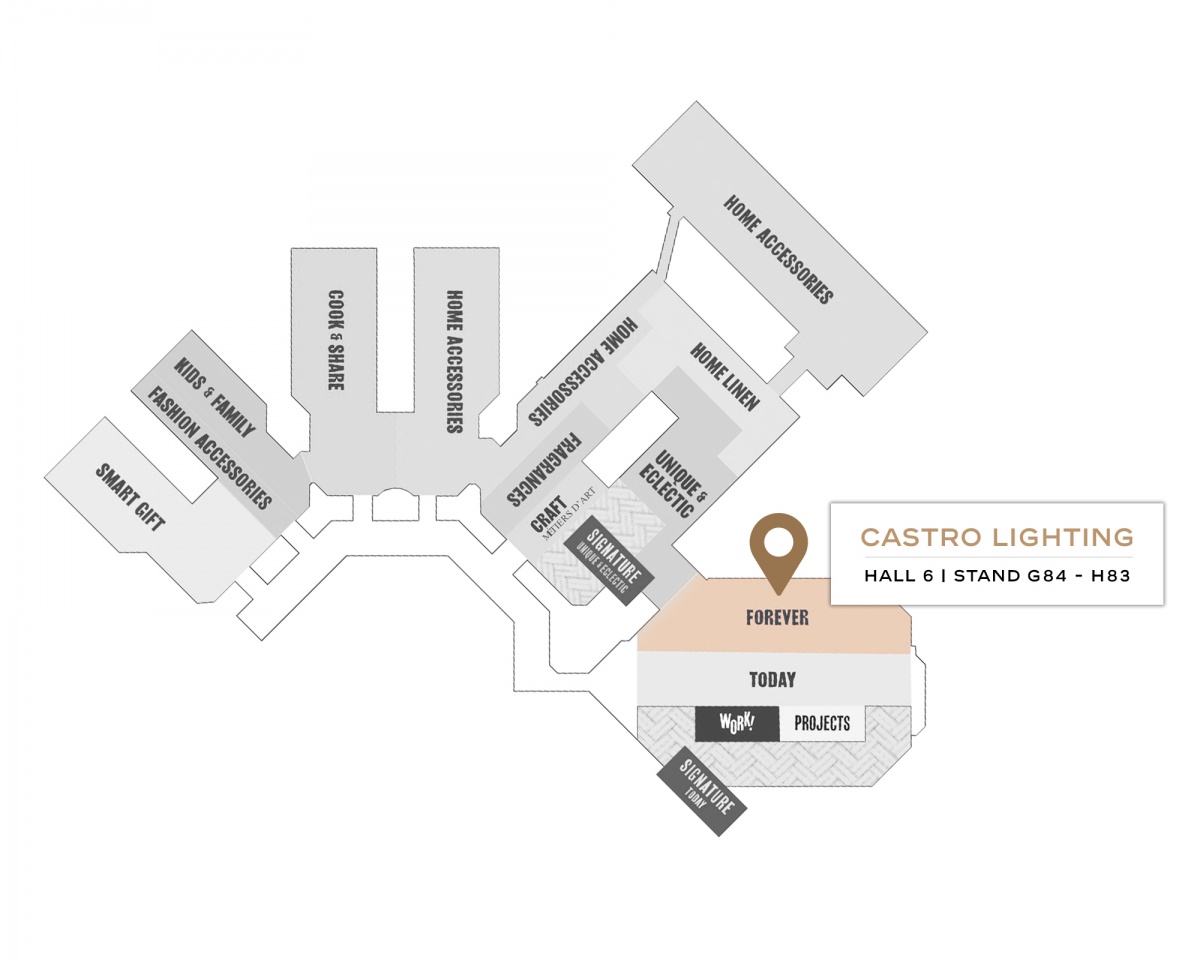 Stand CASTRO
HALL 6 - Stand G84/H83