BEYOND THE LIGHTS | MEET MARIYA KREHEL
---
Ladies and gentlemen, we are very proud to announce the launch of the Interview Series with Castro Team. Please, welcome to inside story of "Beyond the Lights": Everything you need to know about luxuriously strong, authentic Lighting & Furniture Design:
Business development manager Mariya Krehel reflects on her journey at Castro, favourite designs, accomplishments, and dreams about the future.
The brand-new Castro is set to astonish design lovers and décor enthusiasts with its handcrafted, bold lifestyle aesthetics.
Mariya Krehel Feat. Mia Dining Chair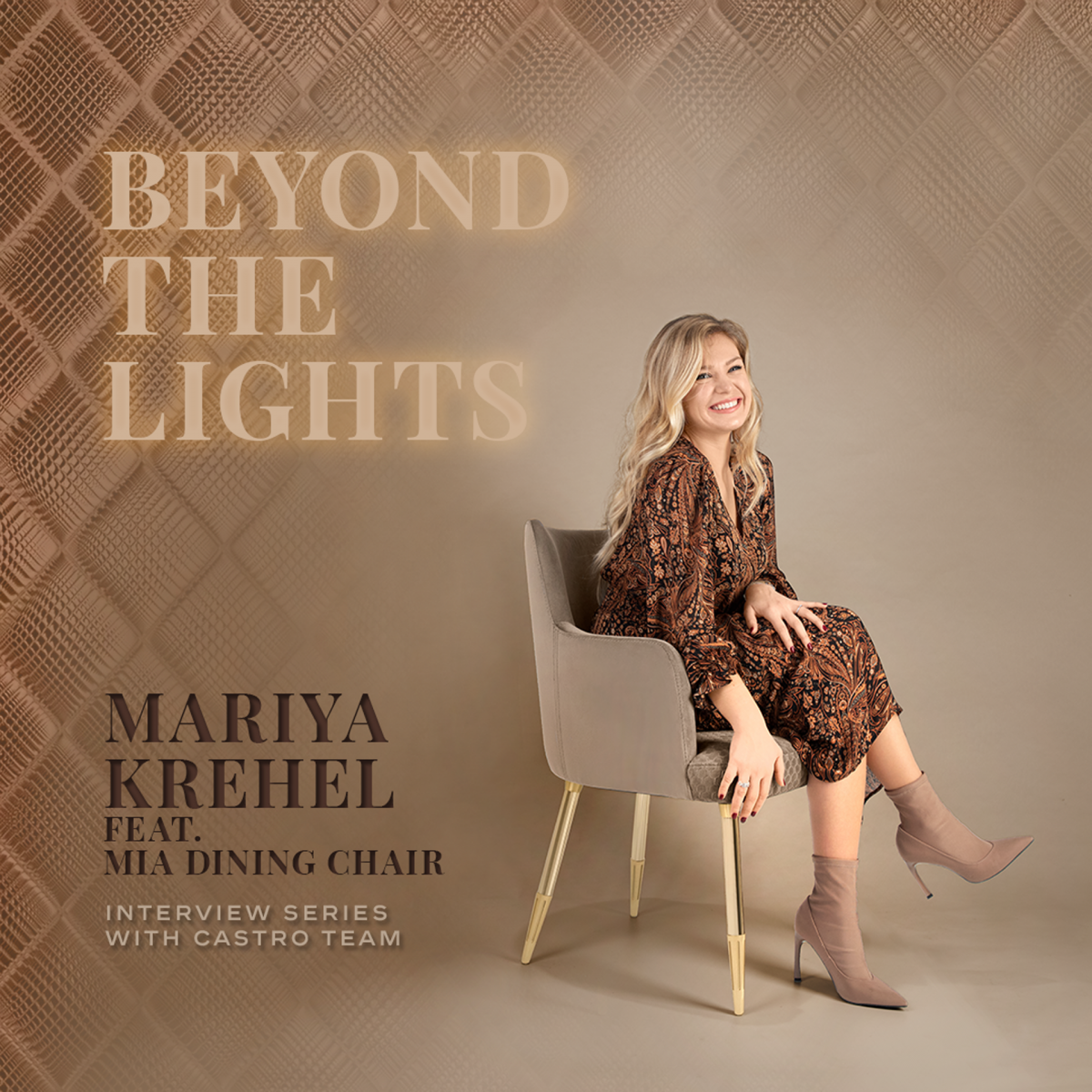 We are beyond excited to reveal to you the uplifting story through the most sophisticated Lighting and Lifestyle masterpieces. This time, Castro's team brings an exclusive "Beyond the Lights" adventure, having hope to empower you with artistic inspiration, creative ideas, and passion for design. Step into our world, the world of luxury, elevated elegance, and most breathtaking visionary luxury at its finest.
- How would you describe your journey at Castro?
Mariya Krehel.: My journey has been a good one. I was fortunate enough to start working with a great market and with the special opportunity to begin my business meetings with clients at international exhibitions from the very beginning.
I've always loved sales and thrived on the excitement of landing new clients and competing with my colleagues. I love the opportunity to enhance relationships with our current major clients while also pursuing new customers. But at the same time, I enjoy being surrounded by beautiful things like our products.
I feel very fulfilled helping my clients with their current projects. It's like I'm a part of their inspiration. Their work inspires me to provide my company with new design ideas.
I feel that my customers are always one step ahead of what is trendy. And since I work at Castro Lighting, some design models that I developed with my customers have become our best products.
I now suddenly find myself thrown into a world of subtle beauty and the most delicate nuances of understated elegance, and a global world of luxury design.
- Do you have a favourite collection? What is so special about it?
M.K.: I'm obsessed with the Art Deco style. It is a style that feels so tied to a specific moment in time yet still looks modern. We see it and immediately think of the 1920s, the Gatsby era. And luckily, we have a stunning collection with that name.
I must say that "Gatsby Suspension" always suggests elegance and glamour and fits perfectly in the most luxurious and exclusive interior décors.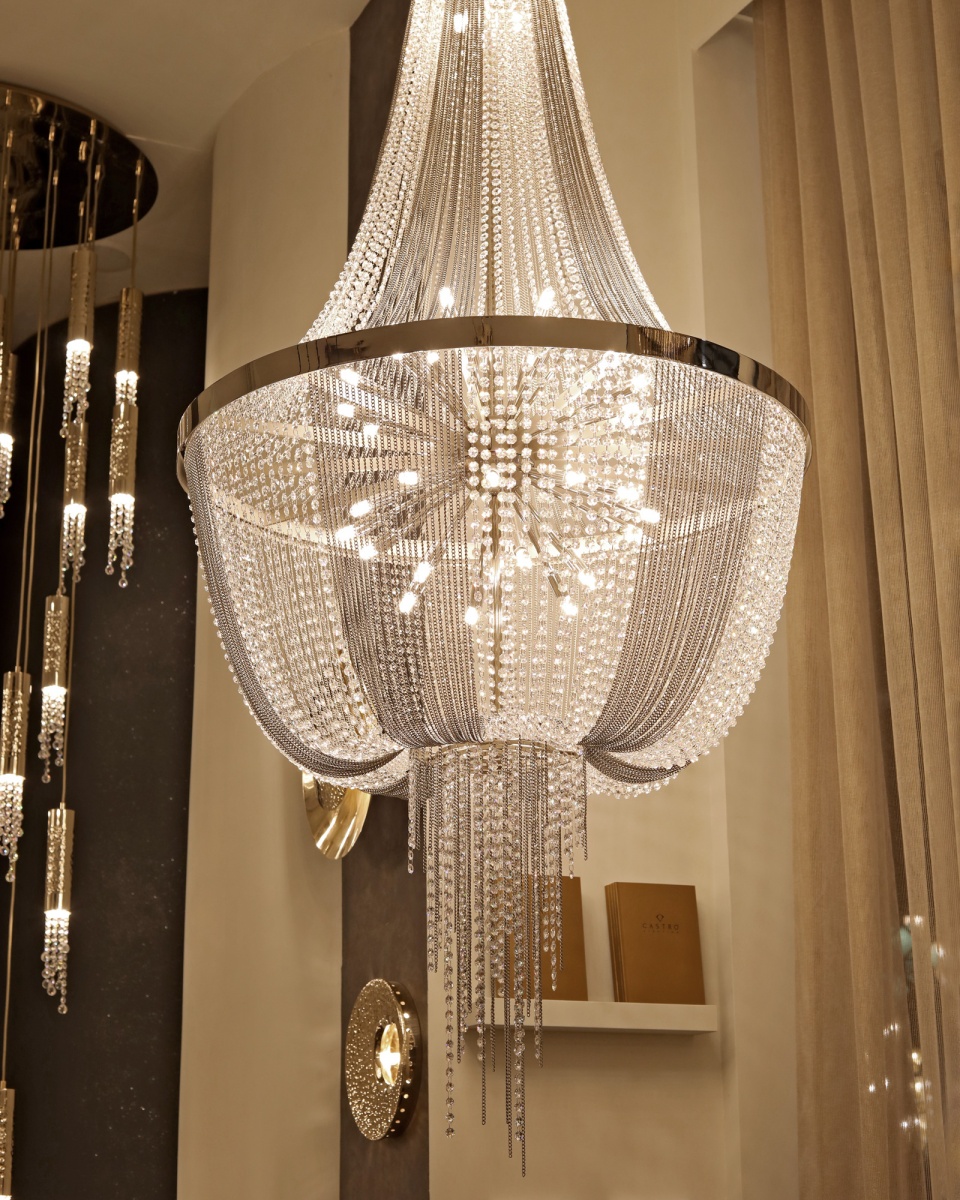 - What you consider is the best moment you've lived so far with the team?
M.K.: Definitely the end of the last day of the exhibition at Euroluce the International Lighting Exhibition in Milan.
It's been a long week of hard work, many inspirational people and most talented professionals visited our stand, so we started a lot of new projects and collaborations. At the end of the day, we gave a group hug and at the same time, we said: "We did it, guys".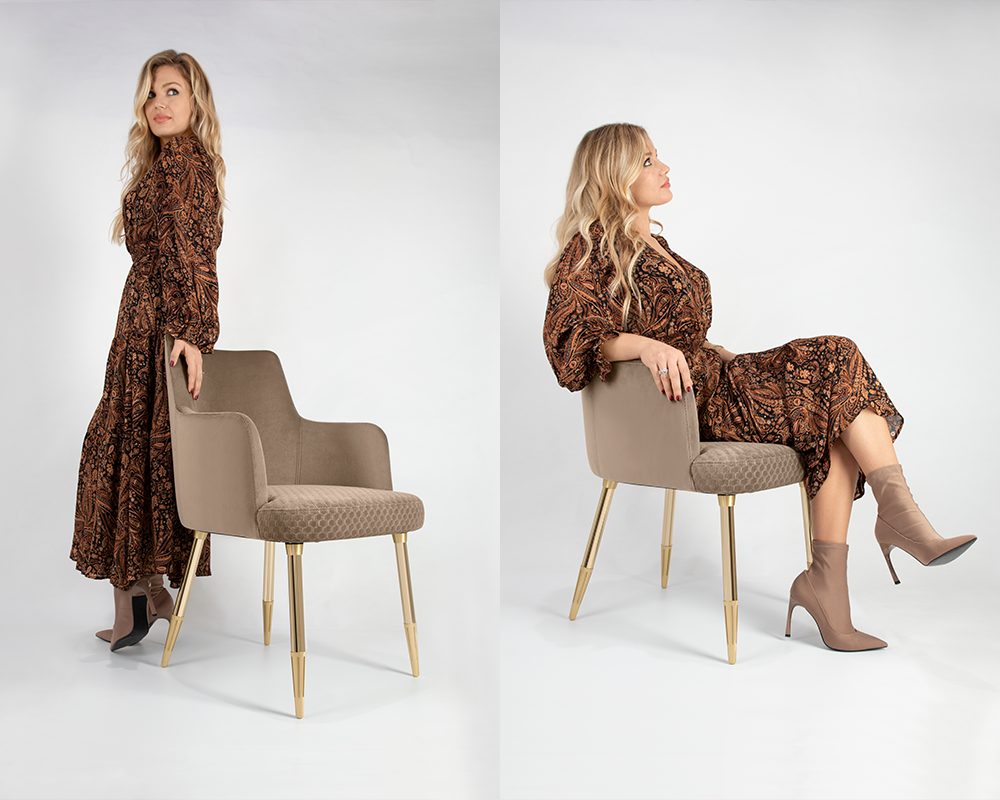 - What do you expect Castro to accomplish?
M.K.: One of the things that drew me to this job is the opportunity to learn more about B2B sales and brand strategy, so I hope to become a better expert in this area and, in the future, lead a team where I can share this knowledge.
I'm also excited to learn more about interior design from the most highly regarded designers in the industry.
- One word for the future?
M.K.: What can change your life is the "work of your own hands". So, take pride in your work and take the necessary action.
Discover the new Mia Dining Chair
---
This classy and luxuriously styled Mia chair unveils the same grace and elegance it offers. The new design is inspired by the classic style alongside contemporary influences to create a furniture masterpiece of timeless elegance. The bespoke Mia chair brings a feeling of mystery and irresistible luxury, providing maximum comfort and allure to the most exquisite interior décor.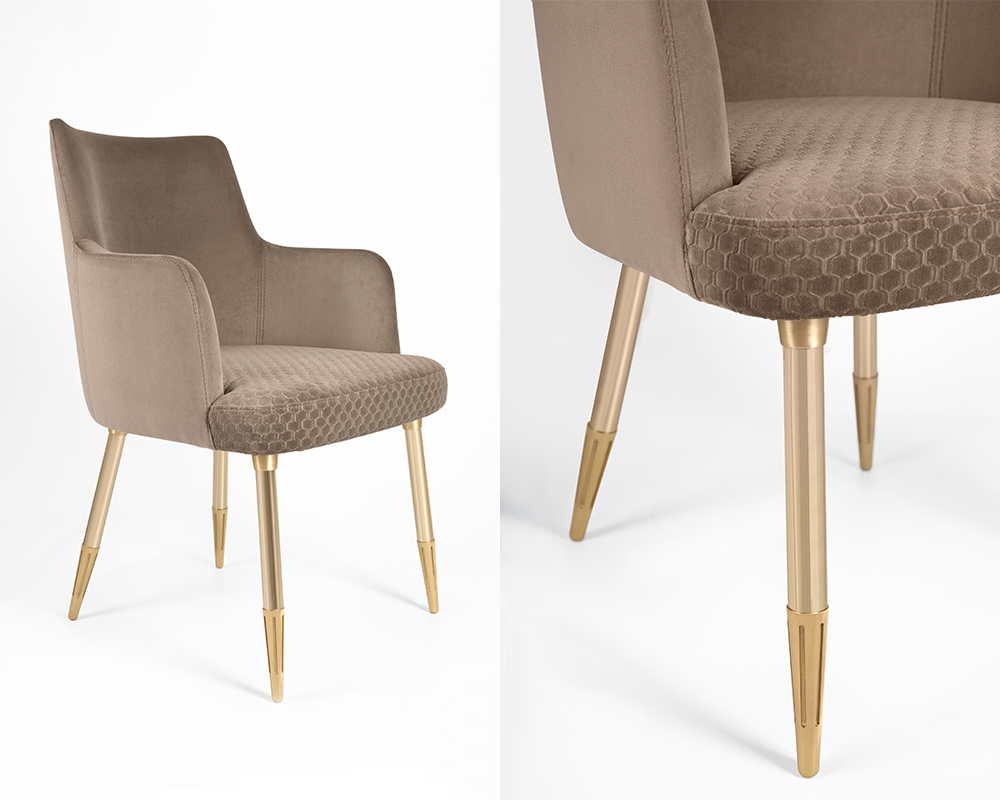 The Art Deco inspired design features lavish details such as a three-dimensional form of the brass legs: chair's legs supporting framework is made with gold brushed finish, legs' cylinder in gold plated brass, and the legs' cup accomplished in gold brushed.
This magnificent combo of different brass finishes masterfully applied by hand on the legs of the chair provokes a creative flight of fantasy when admiring this beautiful lifestyle furniture piece. A sumptuous chair incorporates a refined brass that is framing the hypnotising beige upholstery. Mia's splendid design displays more than what meets the eye, having a sophisticated look with distinguished accents.

Made with care and precision by our skilled artists, the Mia dining chair embodies extra comfort and elevated elegance. It can be a perfect match to any luxurious living space in exclusive mansions, chic apartments, or townhouses.