Vibrant Home Offices
---
Make your home office vibrant and cosy to be inspired to work in style and total privacy. What is important in the work environment at home is the state of being calm, peaceful, enthusiastic, and secure within interiors full of uplifting energy and a settled feeling of well-being. Create a paradise at home, a special retreat spot to recharge your batteries and to get into the spirit of creativity to adjust to the working mood.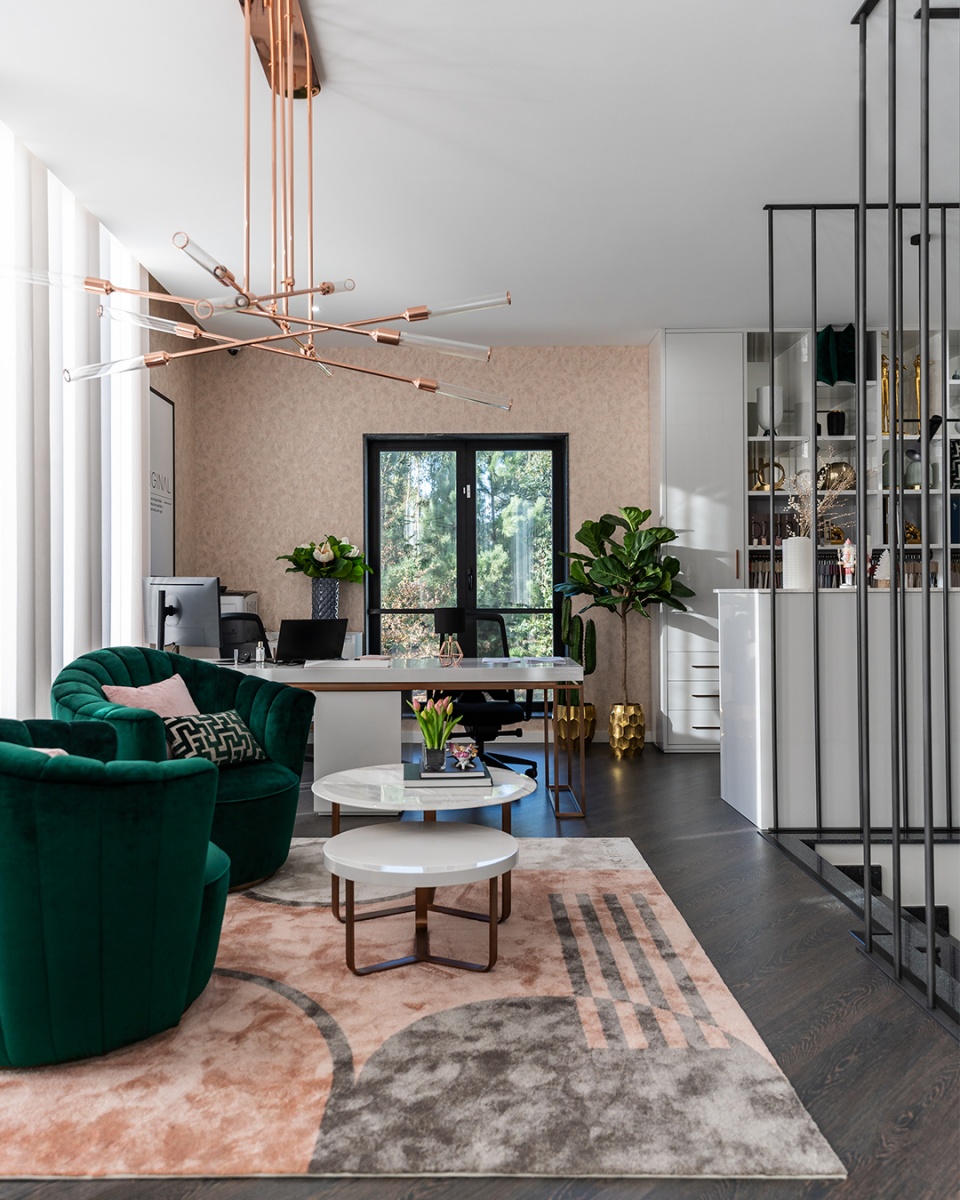 Interior Design Project by Farimovel
What can help create that magical vibe in the home workroom to boost the good cheer? The right combo of luxury lighting and classy furniture is the perfect recipe for goal achievement and a thought-provoking state of mind in a home workplace. Moreover, well-chosen lighting is a key factor in productivity during working hours.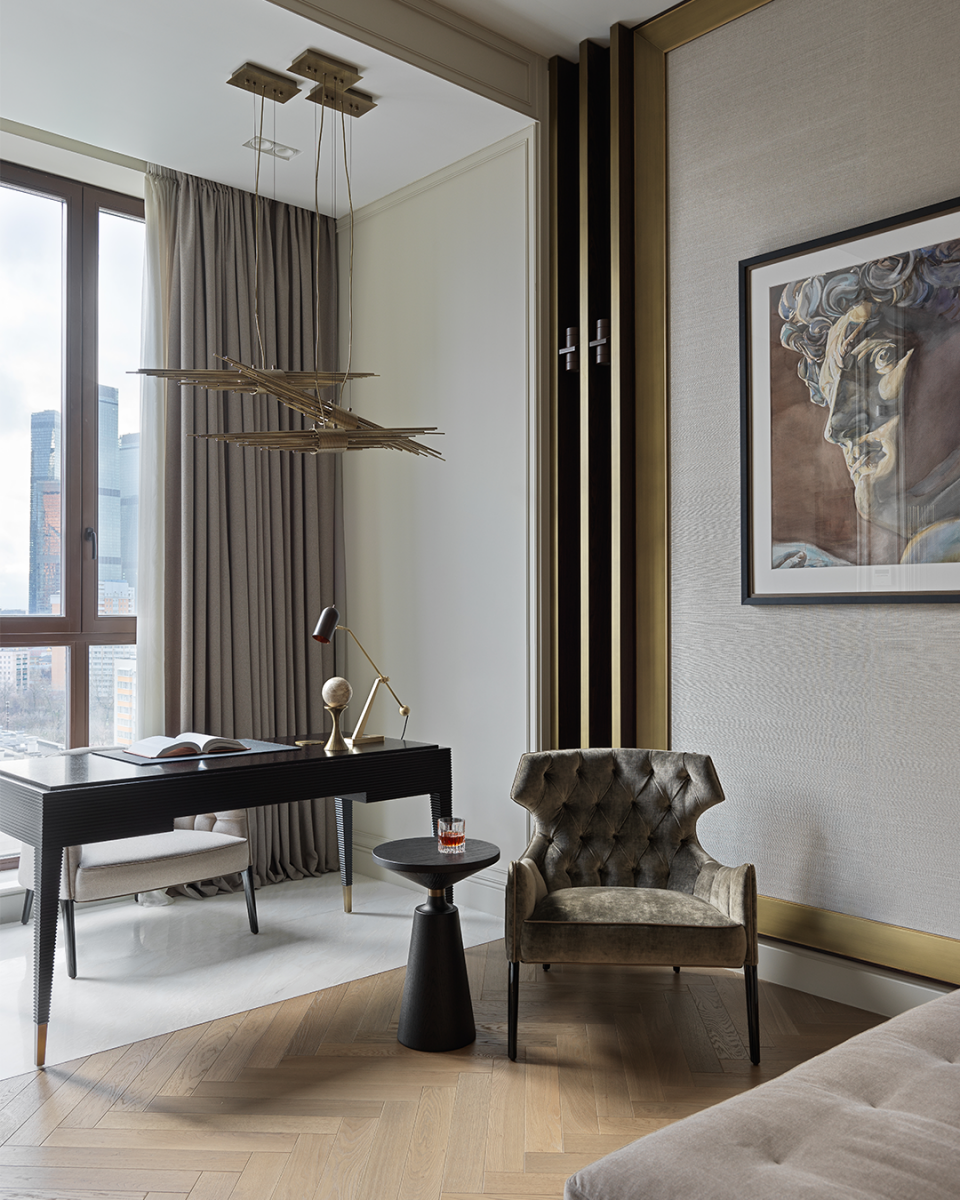 Interior Design Project by Nino Zvarkovskaya
How to get along with the working area filled with individuality to evoke joy for endless inspiration and sparkling ideas? Play with textures, colours, and shapes to provide a luxurious touch to the living space.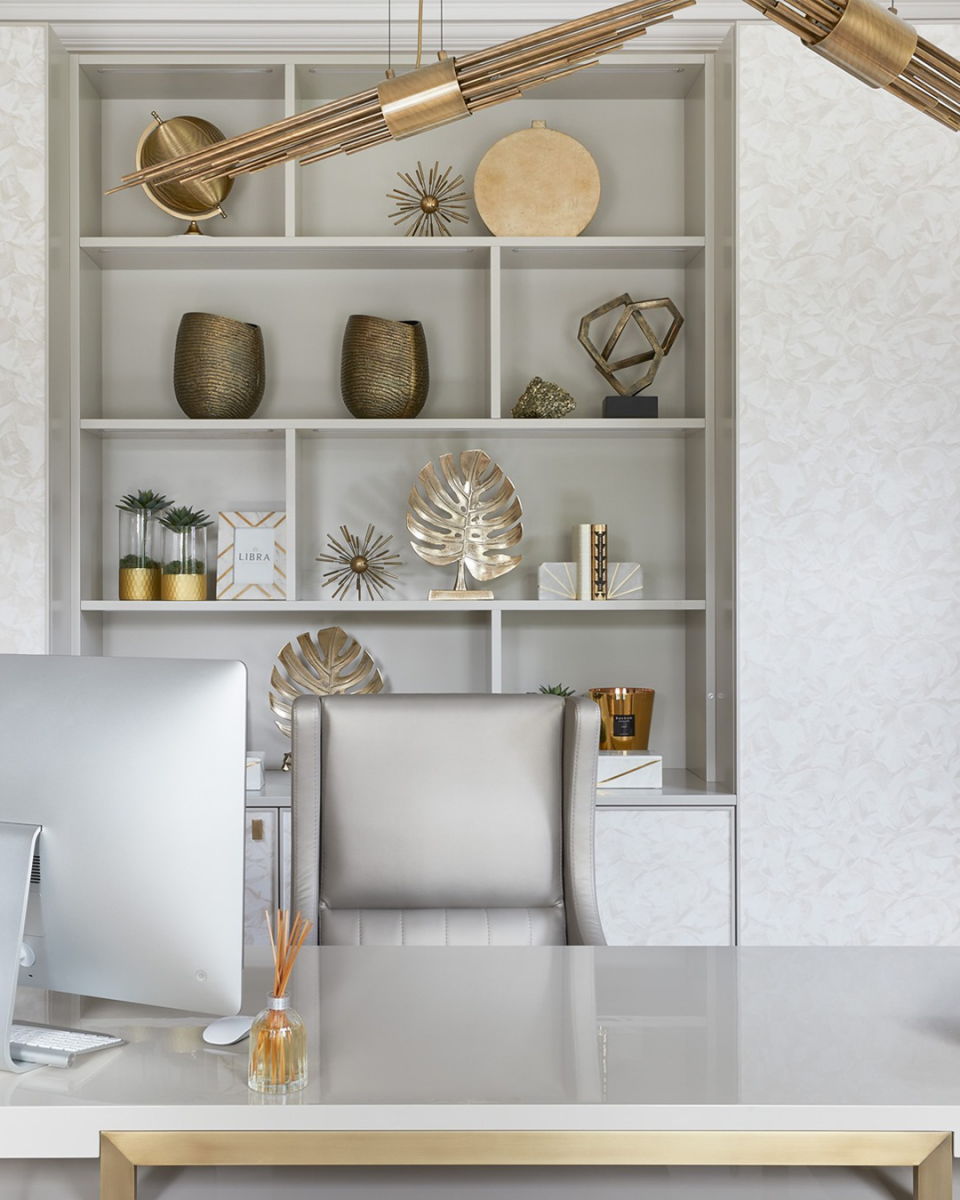 Interior Design Project by Alexander James Interiors
Be inspired by this perfectly coordinated roundup of elegant home offices and impress readers to style their places with chic. Mastermind these radiant interior design ideas and get empowered to create a charismatically breathtaking working space at home – elegant and modern adorned with an energetic vibe. Embody a dreamy vision and captivate your mind with stunning décor ideas.