Top 5 Best Restaurants in Milan
---
When you think about Milan the first thing we imagine is probably the most ordinary Milanese clichês: the Cathedral, the Vittorio Emanuele II gallery, and last but not less significant its artisan fashion - clothing couture, tailor-made pieces, and beautiful design galleries. It's normal and is legitimate if you intend to visit the city of design for that purpose. However, there is one thing that is missing - the Milanese food. Its gastronomy is here to prove how cuisine can be both substantial and sophisticated. Milan is known for bearing at least one mouthwatering dish for each course of a meal. To maximize the Italian experience of your stay, the Castro Lighting team has developed an exquisite list of the top 5 best restaurants in Milan.
LANGOSTERIA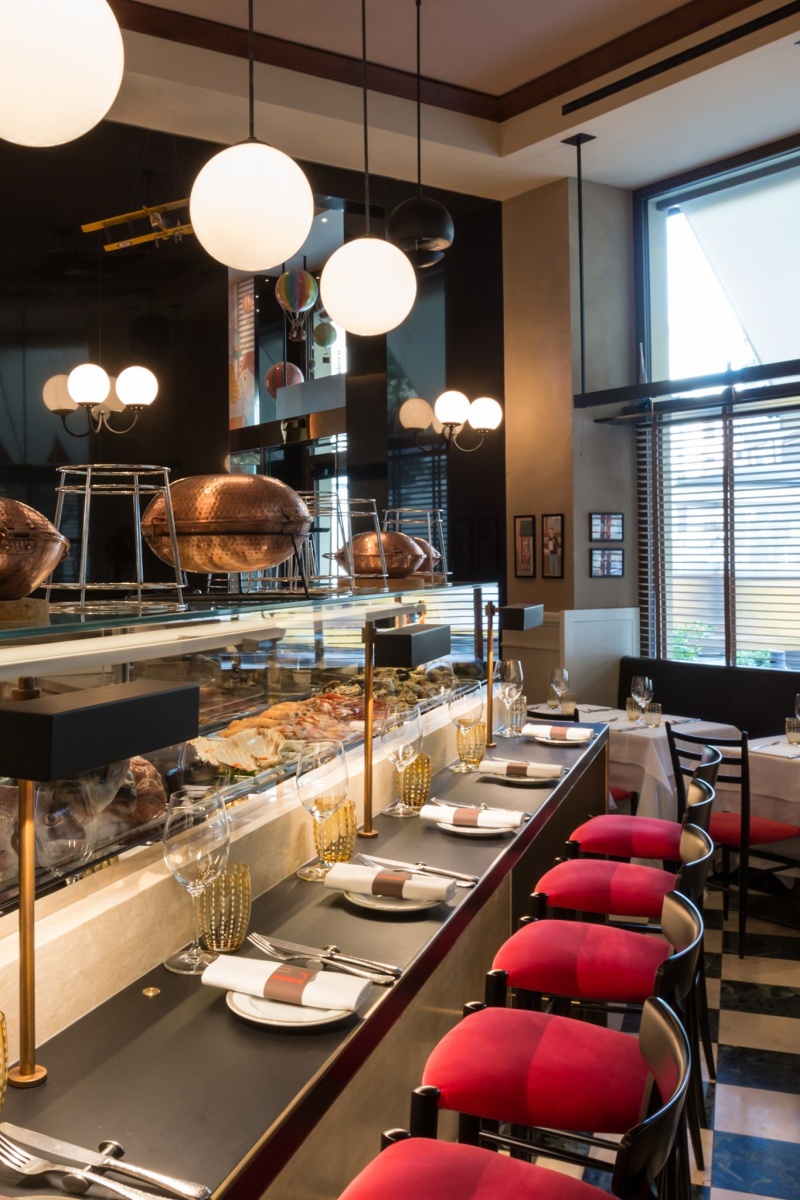 The original location of what has become a seafood empire, Langosteria's restaurant in Porta Genova offers perhaps the city's best fish and crustaceans in an upscale dining environment. But don't expect stuffy formality here - the soft lighting, comfortable seating, and charming sea-inspired decorations give Langosteria a warmth, not regularly found in high-end seafood restaurants. Enrico Buonocore, the owner, and CEO began working in Milanese bars and nightspots to find his footing. In 2007 he opened the Langosteria, an exquisitely Italian restaurant with an international flavor whose motto has been "let's take off the fish tie".
TRIPPA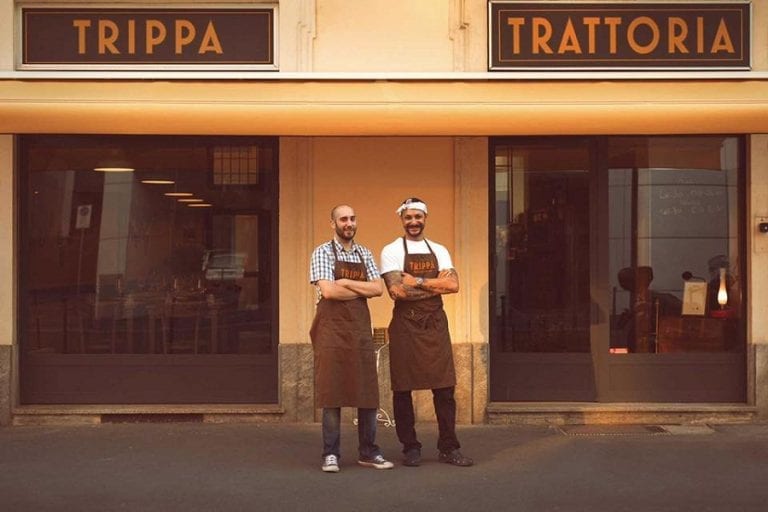 Pietro Caroli, a Milanese-based businessman, and Diego Rossi a famous local chef have got together to build Trippa. This restaurant has something that it distinguishes from the others, and it has to do with its daily carte du jour. Diego creates unfussy renditions of tripe, kidneys, liver, heart, lung, and sweetbreads; the menu changes daily depending on what's at the market. He does, however, also cater to less-adventurous diners and vegetarians with more standard dishes. Besides the bold interiors and flavors, what makes Trippa so special is its warm atmosphere.
DONGIÒ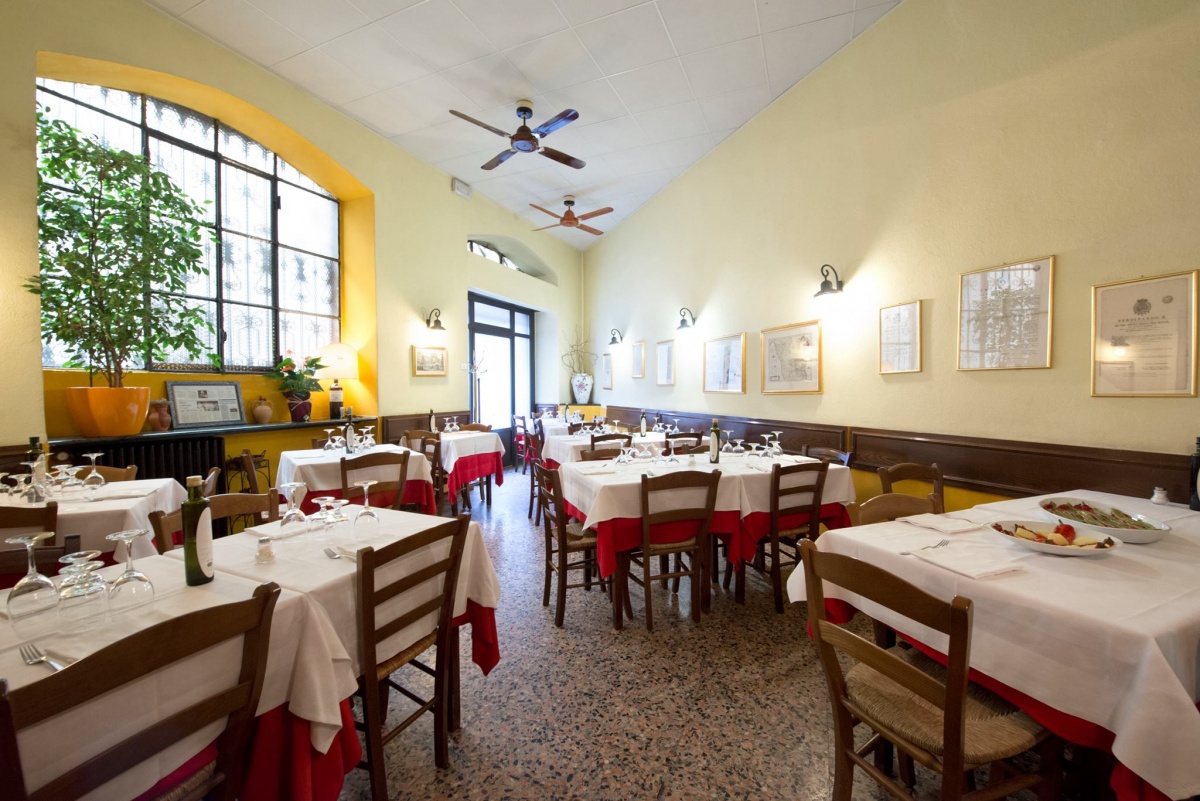 This restaurant in Porta Romana serves old-fashioned Calabrian dishes. Family-run, Dongiò, is one of those typical trattorias that you can count on for good food at reasonable prices. The kitchen specializes in southern home cooking, like the signature dish - spaghettoni Alla Tamara, a fresh pasta dish with tomato sauce, a spicy spreadable sausage paste commonly found in the south of italy - pig shoulder and belly. If you're vegetarian, order their parmigiana, an Italian classic that serves a dish of eggplant Parmesan.
IL LUOGO DI AIMO E NADIA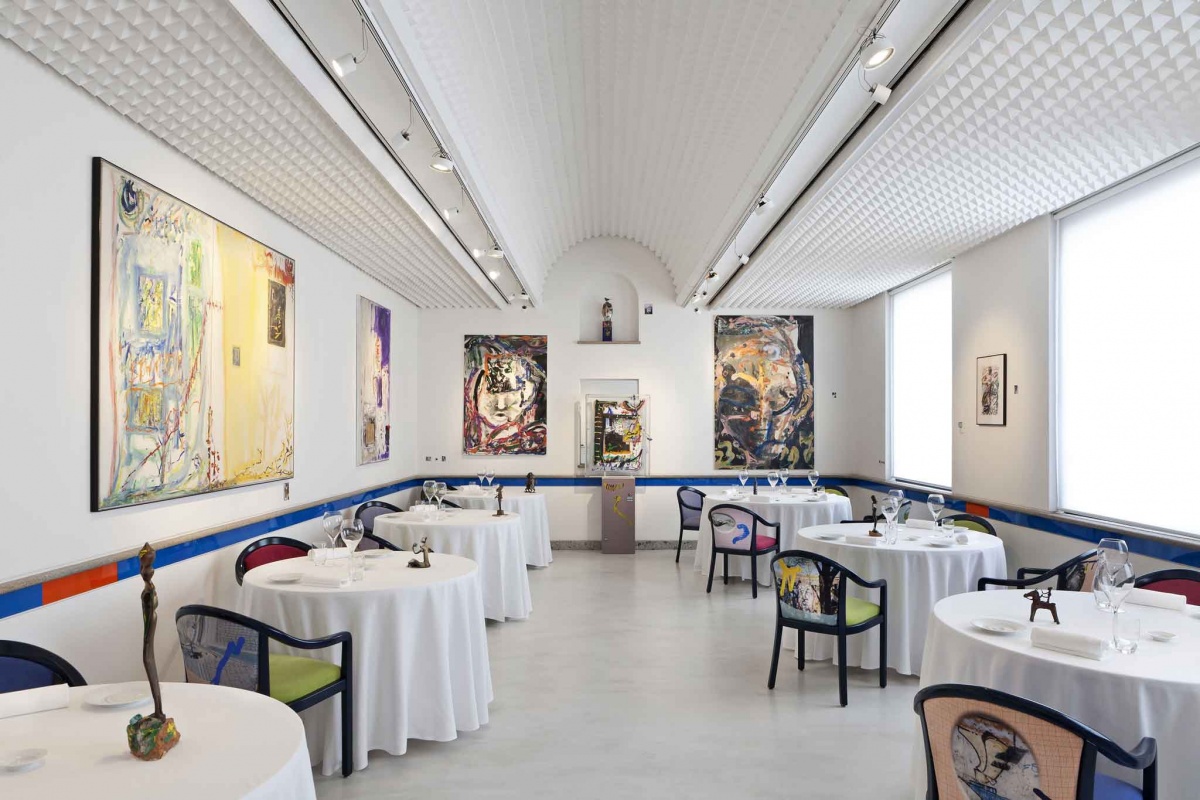 One of the best places to eat in Milan it has to be Il Luogo di Aimo e Nadia holds two Michelin stars. A story that started in 1962, with a concept developed by the Milan-based studio Vudafieri-Severido partners, soon cultivated an Italian fine dining concept. Since then, this restaurant has been gaining fans worldwide. Tiziano Vudafieri and Claudio Saverino have designed a cozy and intimate place. Enriched with erudite references and design details - where time seems to standstill. Leave room for the main star of the restaurant: the kitchen. This concept for upscale dining remained for a long time and keeps actual till nowadays. Expect to find exceptional Italian cuisine, always accompanied by the best-matching wine, which is "never obvious nor trivial".
CONTRASTE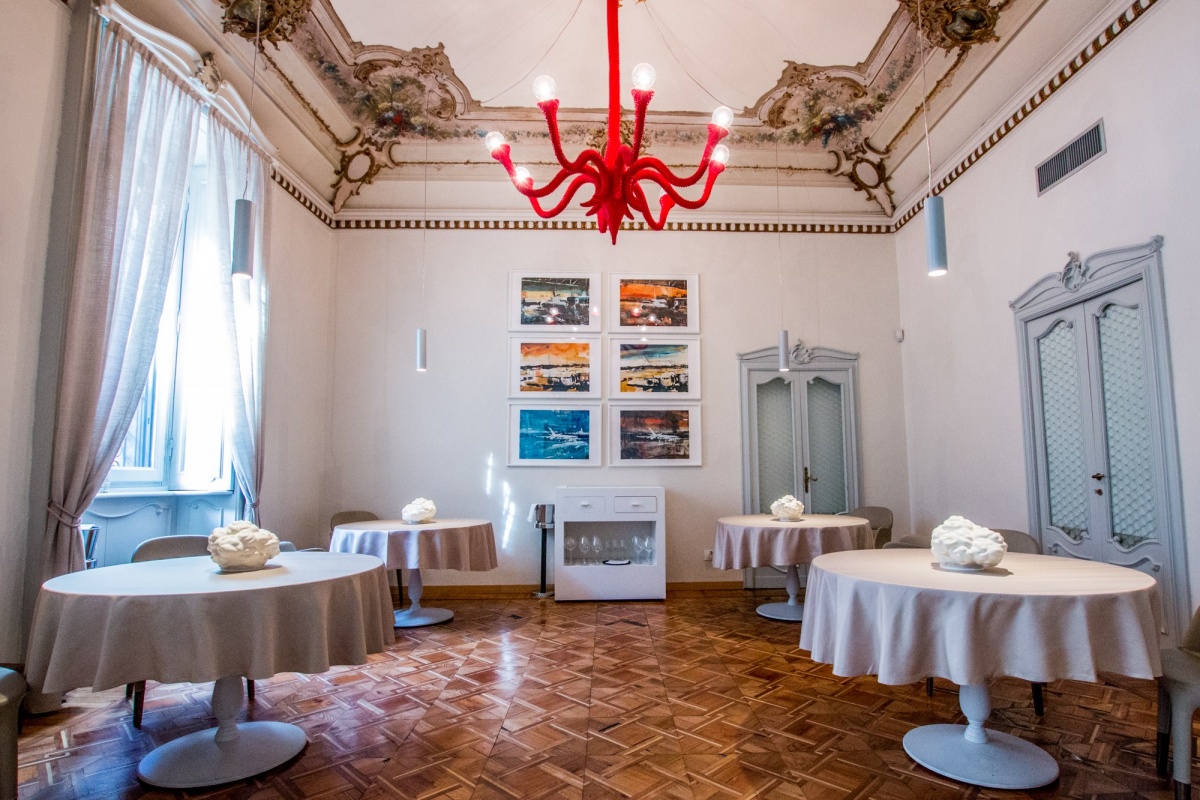 One of the most exciting restaurants in Milan, Contraste draws inspiration from the old osterias, where the host would hear you, and the chefs would make a selection of dishes, especially for you. You can expect to find nine innovative menus that change according to the freshest seasonal ingredients available. The entrance door suggests you to a private home. Guests can get through into a kitchen and a 19th-century showroom transformed into an art nouveau dining room. The Uruguayan chef Matias Perdomo presents a surprise tasting menu that is tailored to reflect each preferences. For instance, ceviche presented as a mosaic of textural cubes sits alongside interesting smoked dumplings with pickled onions and burrata.