Living en Provence
---
When it comes to those splendidly hot summer days, the picturesque getaway to the countryside residence is true saving grace. Luxurious escape to Provence to cherish the serenity and slow living of the scenery of a rural area countryside. Come along and plunge into romantic country interior design ideas to master the art of joie de vivre.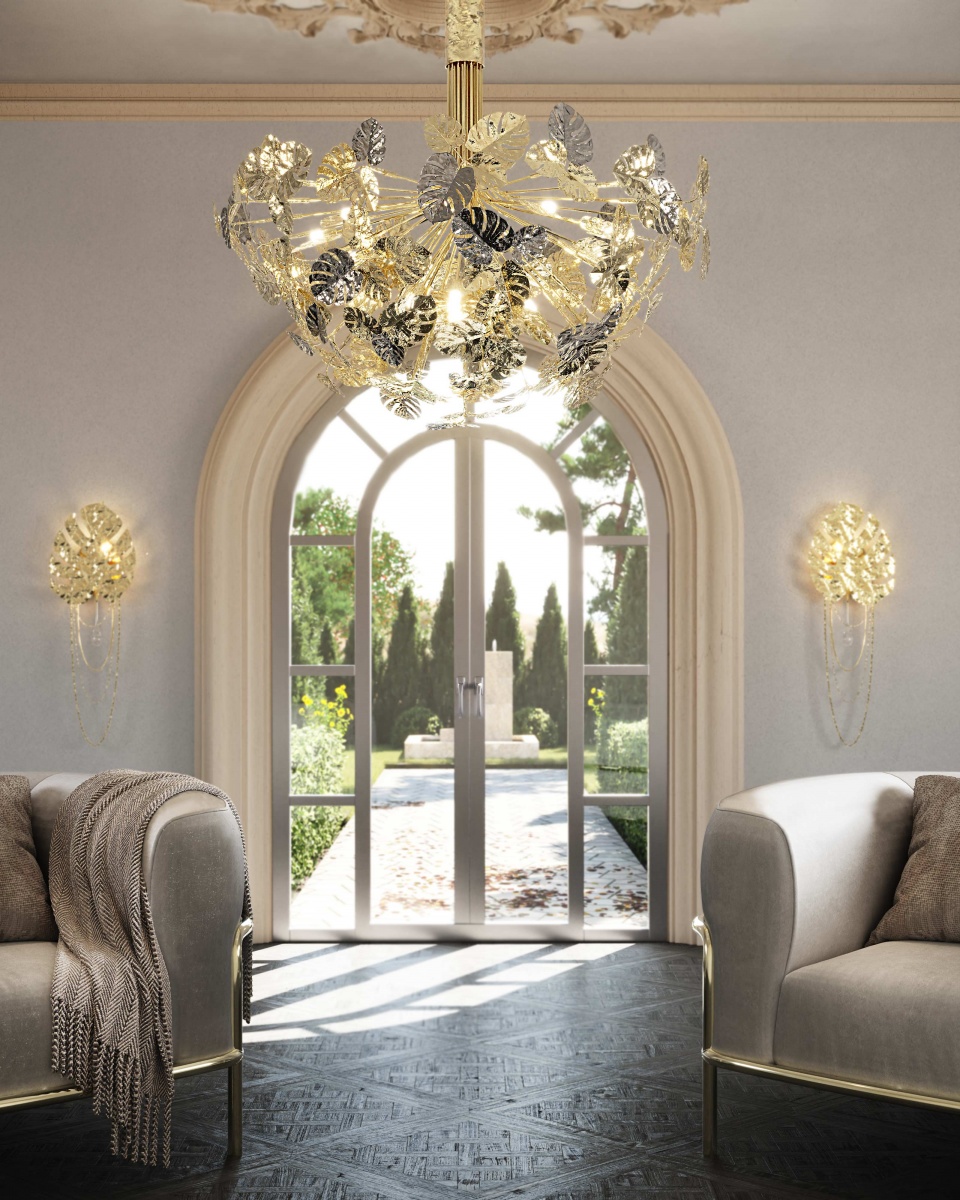 This ambiance features the Rainforest Collection.
Embrace the above-mentioned effortless charisma implemented in modern classic style with a nod to minimalist art deco interiors. The timeless lighting and lifestyle furniture pieces are designed to celebrate enduring values that bring luxury and simplicity together. Imagine Living en Provence, sipping cold lemonade, and enjoying the most breath-taking views over the verdant areas. What could be dreamier than a relaxing state of mind and balanced lifestyle along with peaceful measured routine vibes? Outdoor dining, an ideal interior atmosphere, a beautifully decorated spacious living area, and soulful conversations set a special ambiance alongside the elegant lighting coupled with sophisticated furniture pieces.
These interior decorating style tips and tricks are just perfect to make a living space mellow and welcoming. It reflects a refined yet relaxed and inspired lifestyle. An absolute privilege to experience this kind of refreshing harmony. At some point, this style is a reflection of mindfulness, inviting haven, and divine escapade. This design concept is pretty free-spirited and lighthearted. White hues, lavender & gold-plated brass are the finest match to fit the Living en Provence style.
Start with a few basic decor items, pair them with Summerish textures and elements, then compliment them with statement lighting creations and delicate furniture to create an exquisite interior concept. Enjoy the spirit of a leisurely relaxed Provence atmosphere, featuring modern aesthetic patterns and textures that will make your home look graceful.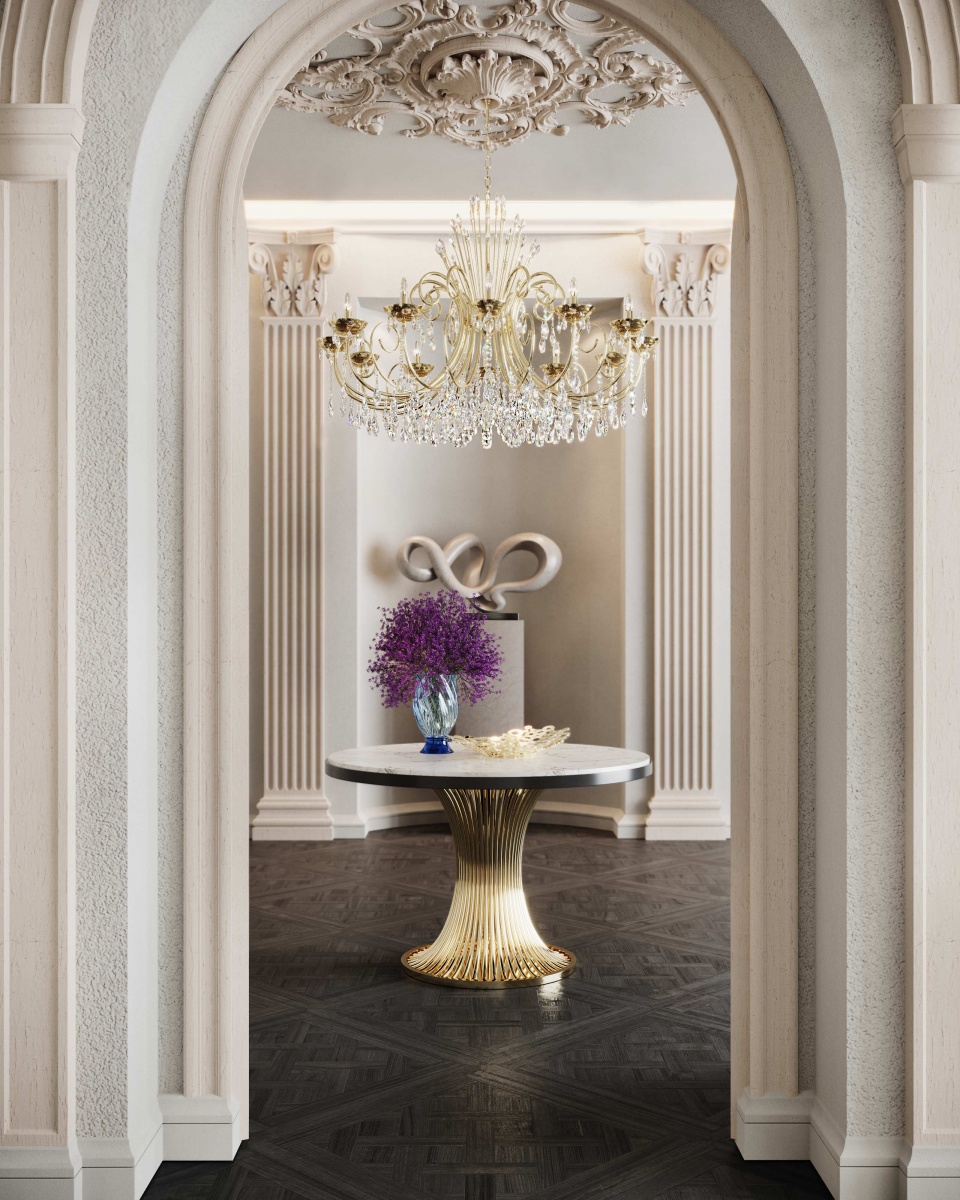 This ambiance features Casablanca Suspension and Flusso Round Dining Table.