GREAT HOTEL ENTRANCES WITH BESPOKE DESIGNS
---
Dream big means creating possibilities - a whole new world of possibilities to bespoke your dreams. When the challenge is to "shape the reality" to make a big impact through the design, it is always important to reveal the character and soul of the living space, then complement it with custom-styled luxury furniture and timeless lighting fixtures. Be captivated by the inspired way of elegant living at its finest performance. Boost the energy for a brighter future with innovations full of creativity and challenge the Castro team to develop a new design way of thinking, finding brand-new solutions and striking implementations in order to celebrate interiors with personality and develop unforgettable projects together.
How about dare to think differently to sparkle the imagination and bring into existence an idea from concept to reality?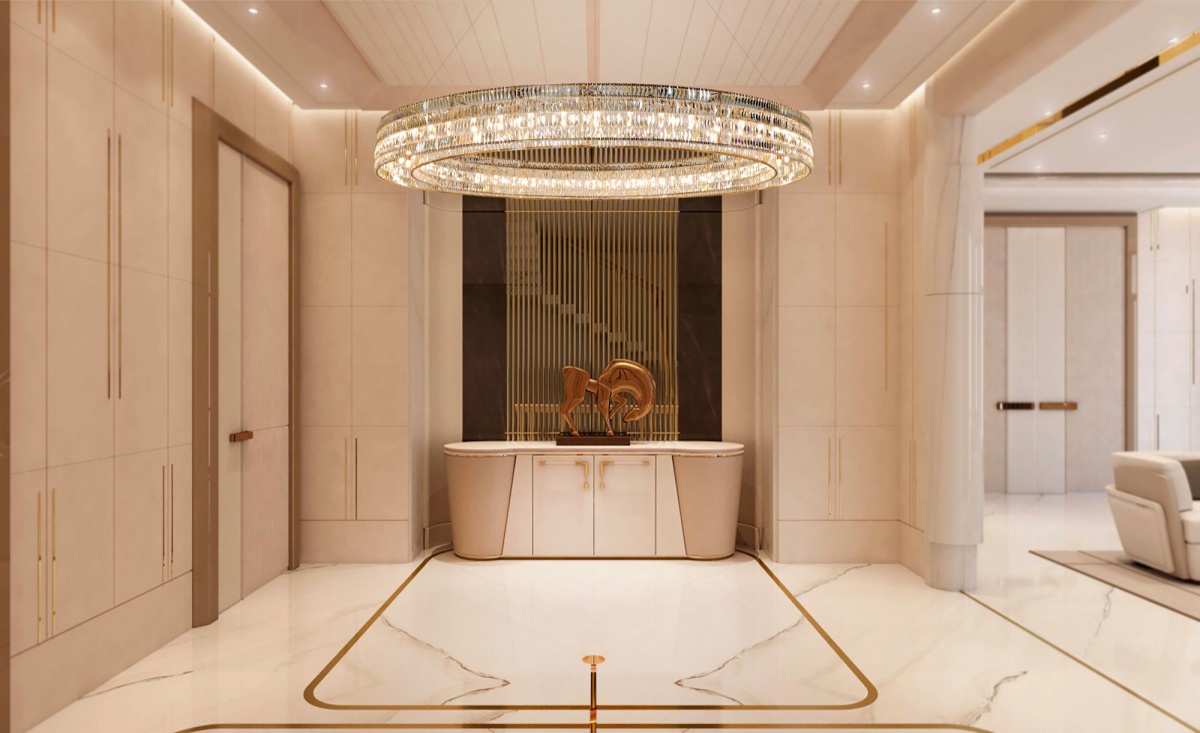 The Spacium chandelier emanates an idea of magnificence and unique beauty, evoking a distinctive look. Only composed of crystals, this piece reflects the light in a very specific and singular way, imposing a dynamic look in the most demanding interiors.
The crystals featured in this circular handmade suspension give an extravagant and elegant sense to the lighting fixture. Be visually inspired by this dazzling light, ideal for wider areas as it produces a gorgeous effect as you enter any room. All sleek details from this contemporary lighting design add a sense of visual delight and make the surrounding ambiance of any room feel exclusive and enriched.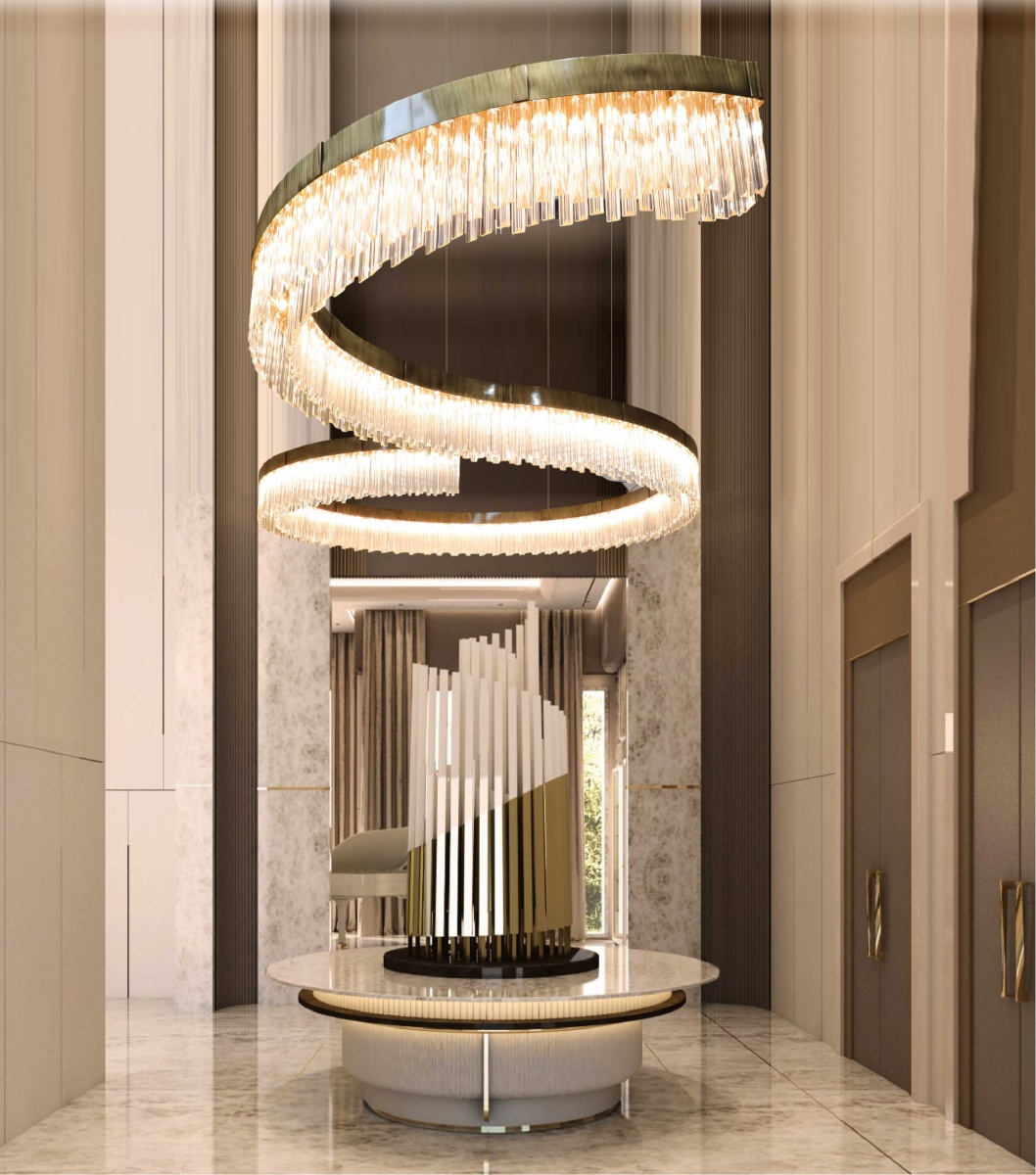 The Kingdom Custom Chandelier claims all the traditional kingdom's grandiosity centered in an exclusive leading figure, where ostentation and opulence were and evidence of extended territory and influence. This lighting design aims to be the highlight of all home interiors as a striking piece, capable of creating a unique and exclusive atmosphere where light figures spread through the various glass elements.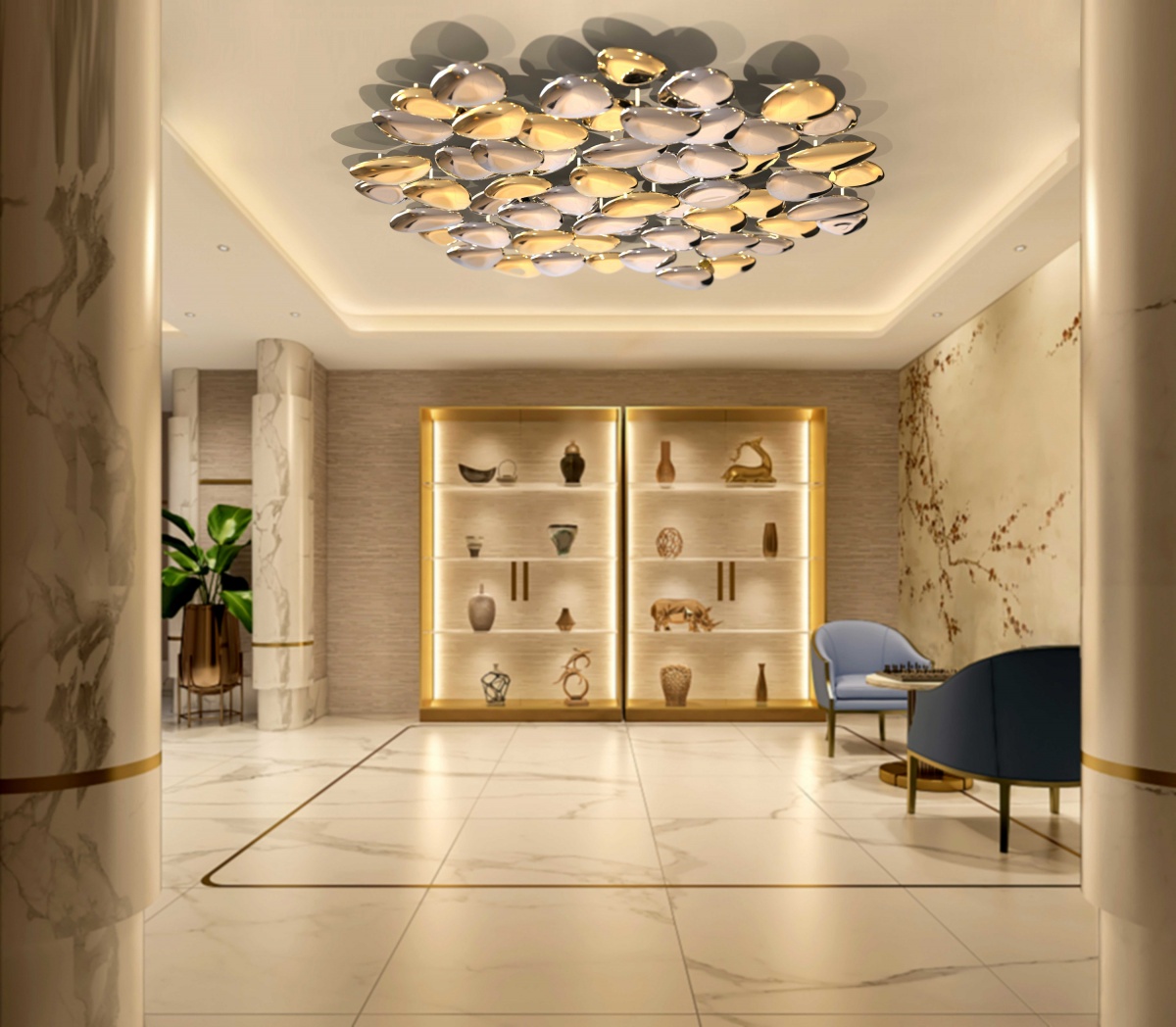 Having the brass plates as the highlight, along with a modern and singular design, the Mastery Custom plafonier pampers the eyes while giving an opportunity to be creative. Mastery wall sconce design evokes the lives of the different historical personalities examined in the book, such as Charles Darwin or Mozart, as well as contemporary leaders. The delicacy of the different sized pieces and the finishes used, led to the name of this design, reminding the traits and universal ingredients that made these characters masters. Mastery's powerful yet smooth lines create an organic movement of lights and shadows that suggest elegance and glamour. This sumptuous wall lamp handcrafted in gold plated brass will stand out in the most luxurious and exclusive interior décors.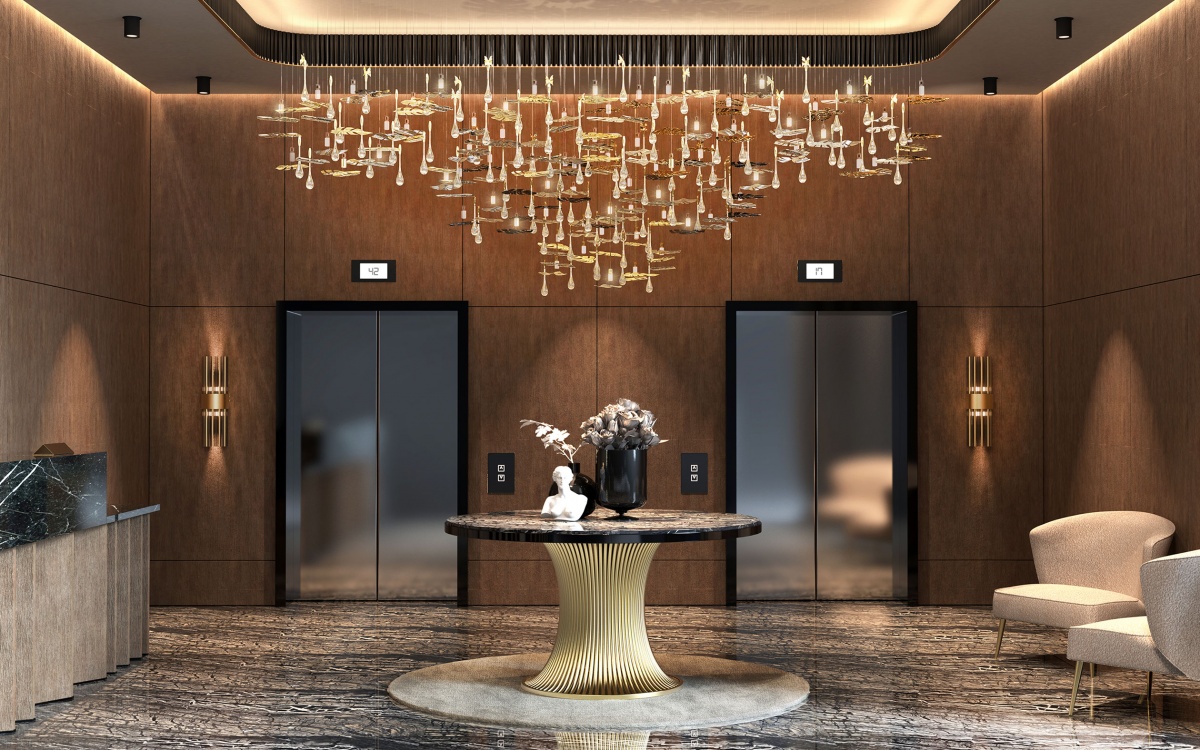 The Rainforest elegant chandelier is unparalleled in the refinement and grace it represents. The gold-plated brass coupled with clear crystal glass - applied by hand - brings a delicate charisma that resembles nature in full bloom. A broad-leaved masterpiece of modern lighting design along with falling raindrops and butterflies takes you to remote spaces and the open sky. A dreamy lighting fixture creates an exceptional ambiance to the classy interiors. A luxury custom-designed collection was made to be featured in the most sophisticated projects organically. The sizes and distribution of the elements can be naturally customizable. This handmade suspension lamp is perfect for spacious living rooms, dining rooms, or hallways with high ceilings, fitting in a vast variety of decors. The exquisite light dispersion of this gracious chandelier will make it the central piece for all luxury hotels and help achieve the desired timeless chic. This beautiful suspension lamp is the right choice for a mid-century modern, modern classic, or art deco interior style.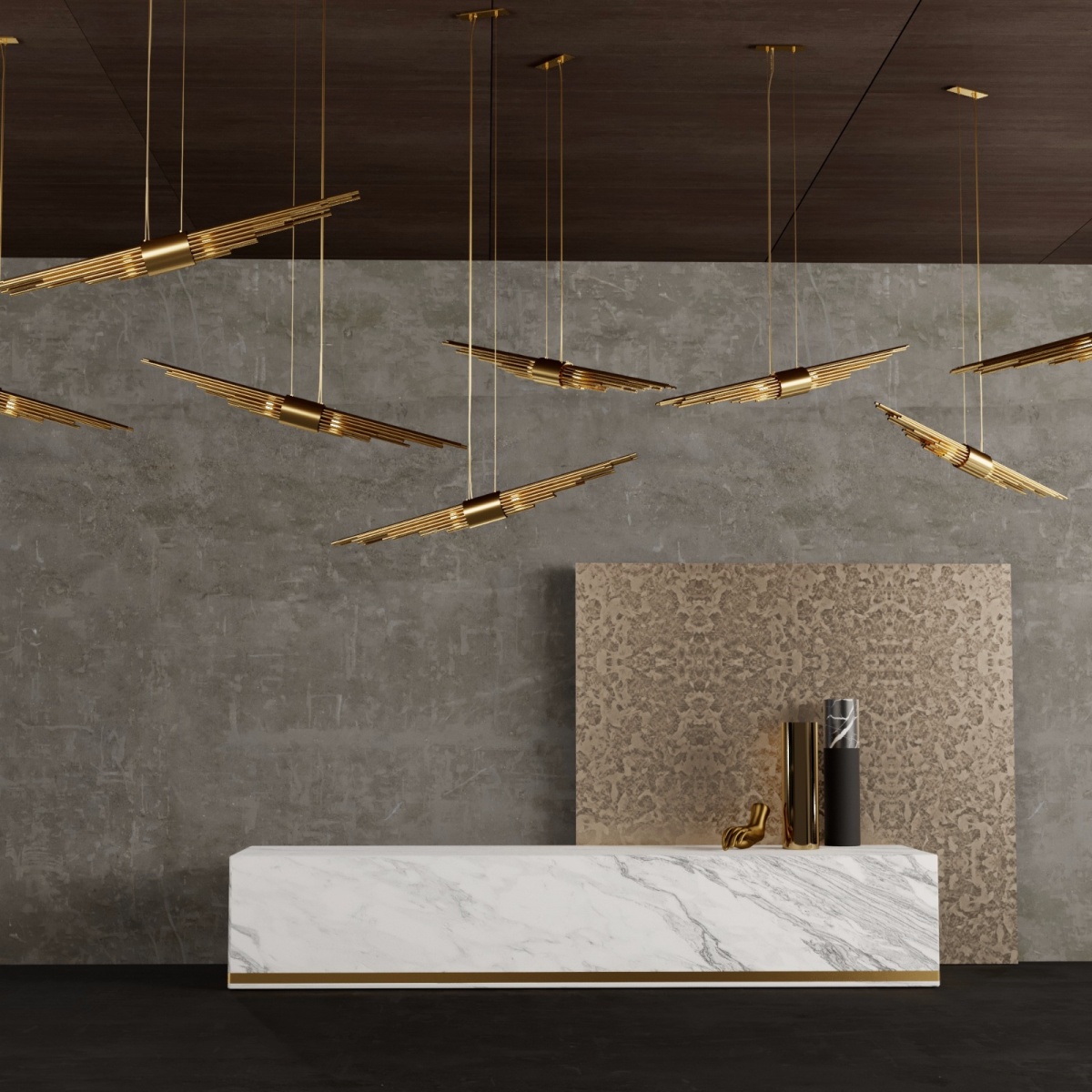 The Streamline suspension emphasizes forms and long lines combined to create a stylish ambiance. This piece was conceived to be distinctive and stand out for its design, becoming the perfect fit for curated interiors that combine a diversity of styles. This elegant suspension features long gold plated brass tubes that give the design a whole exclusive and deluxe look, setting another level by its distinctive appearance. This recipe of rich materials and sleek lines inspired by art-deco architecture make the Streamline suspension desirable.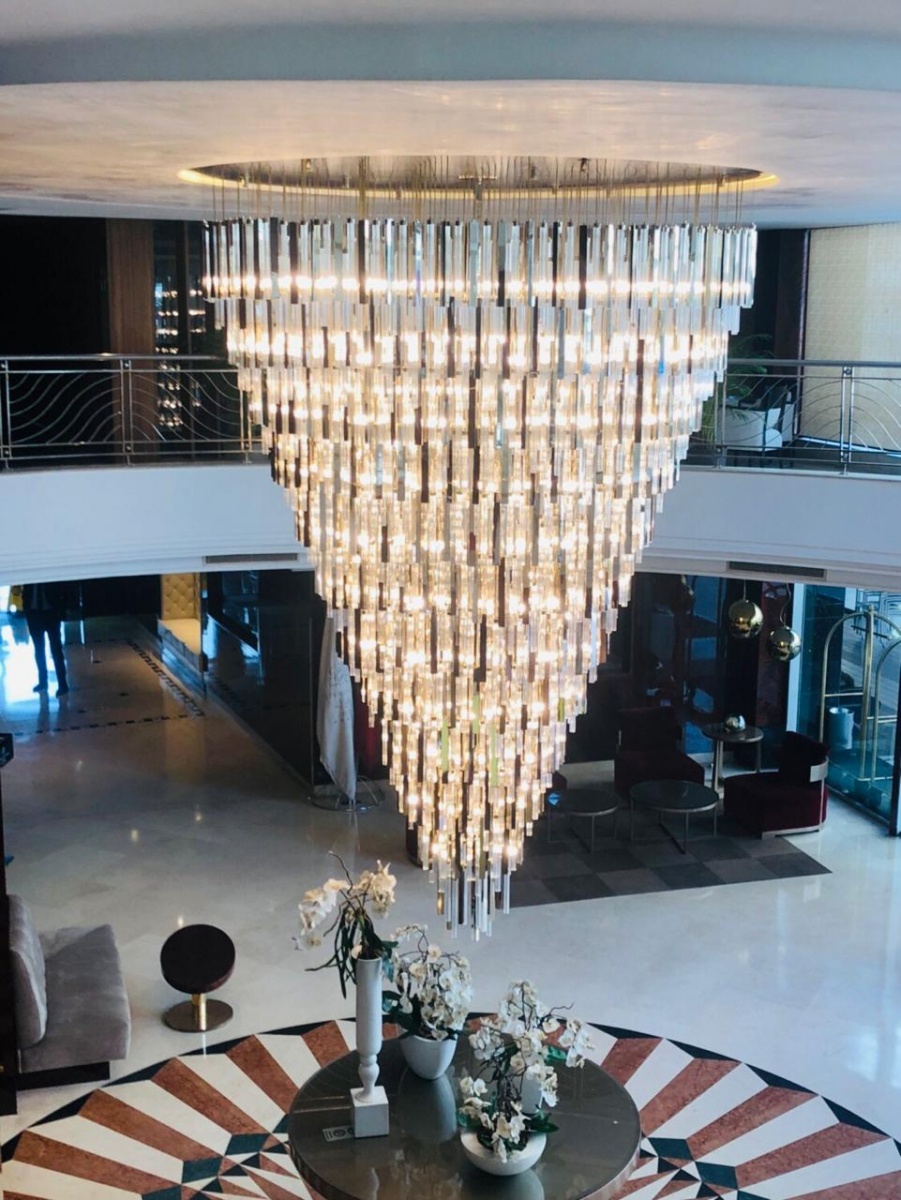 The Blaze handmade suspension lamp is a display of Castro Lighting's modern handcraft skills, with a height of 2,7m, it is composed of 7 layers of more than 500 single hanging pendants. This luxurious chandelier has alternating pendants of gold-plated brass, prime glass, and light bulbs creating a blazing effect as the light bursts through the small breaches of space in between them. A vigorous and extravagant suspension that will leave you gasping and wondering. It is recommended for high ceilings and grand spaces, such as hotel lobbies or double floor staircases, which can best be paired with modern or art deco interior design styles.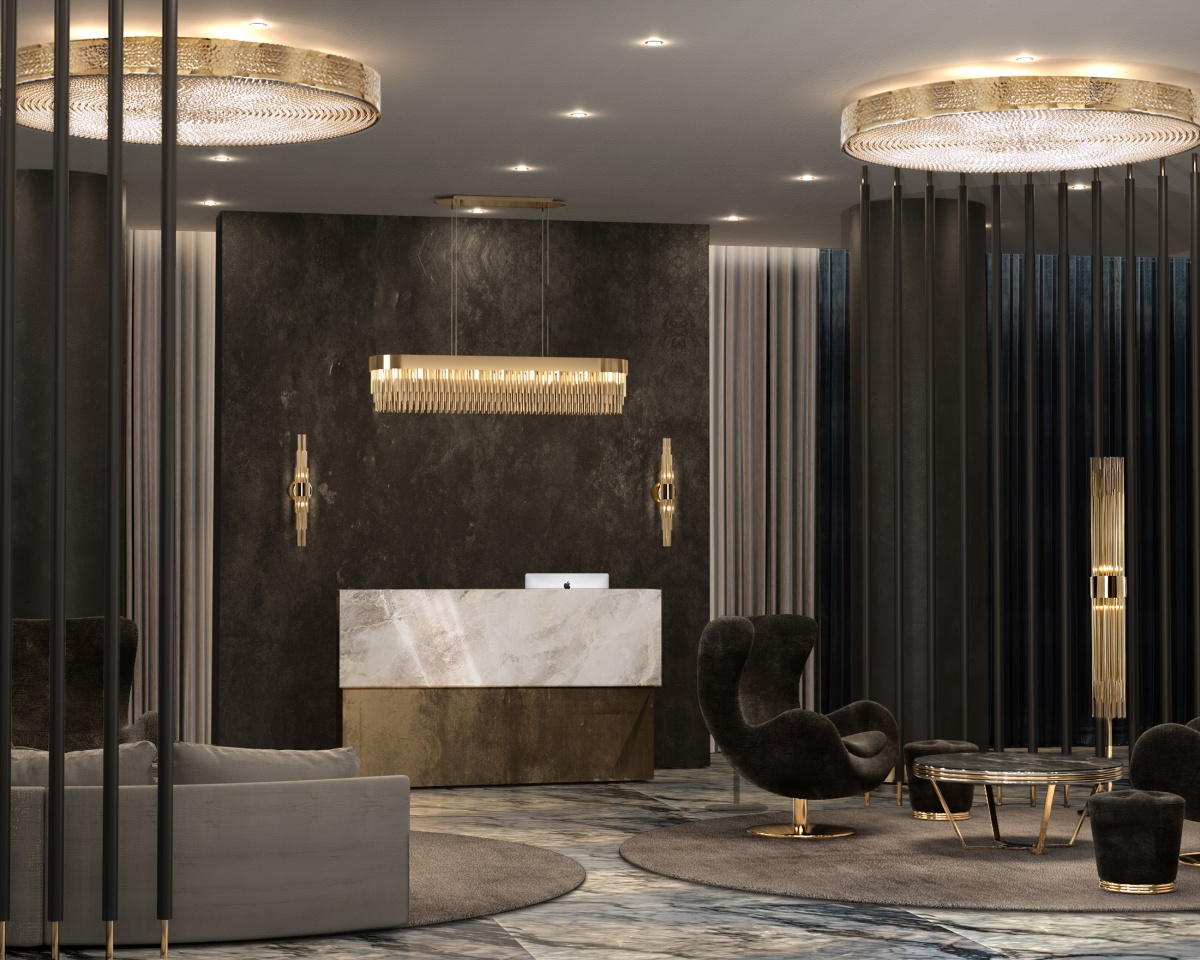 Conceived to incorporate traditional techniques and modern design influences, the Maeve lighting fixture has an enormous value due to its bespoke quality. The gold-plated brass structure is hammered by the hands of experienced lighting design artisans, delicate crystals are also individually assembled by hand at the bottom of the lighting suspension. These characteristics make this luxurious suspension the perfect fit for any luxurious hospitality or residential project as it creates a prestigious ambience wherever it is placed.