Emily in Paris: Inside Netflix's Parisian Aesthetic
---
Emily in Paris: Inside Netflix's Très Français Parisian Aesthetic. Pardon her French and prepare for visual escapism we all need right now
Fasten your seat belts and prepare for visual escapism we all need right now. Someone will say for sure that it's totally très cliché banality: Parisian vibes served in elegant style and spiced up with chocolate sprinkles and marshmallow fluff on vanilla ice cream. Sounds too much, doesn't it? But who needs reality right now! People crave for a fairy tale about one more American in Paris (if you know what I mean). Something inspiring, something to dream about, something magical. I promise, not a word about #stayhome and #lockdown reality the world is passing through.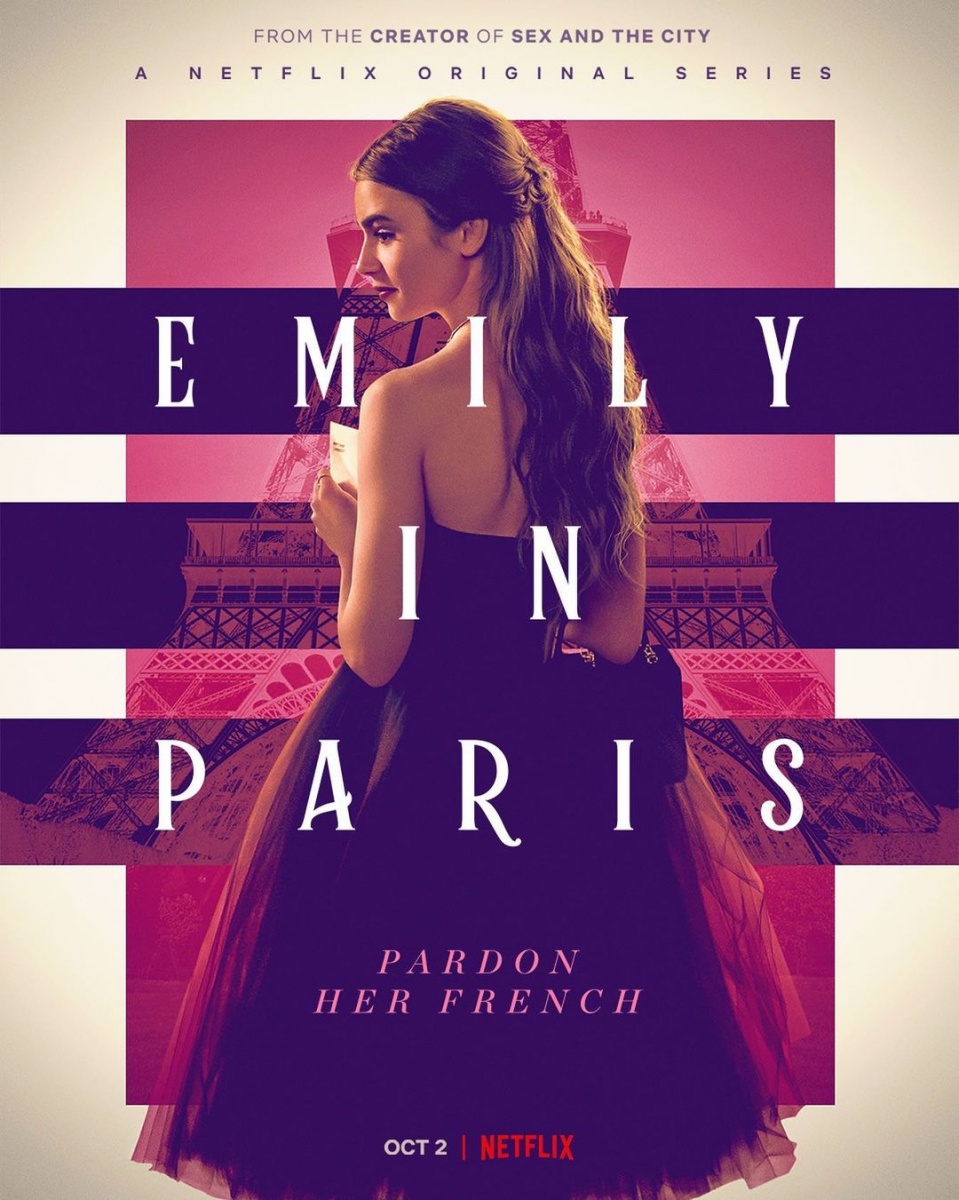 Photo credits: @Instagram Emily in Paris/NETFLIX
Netflix's series "Emily in Paris" is the perfect virtual aesthetic escape to Paris, though it's being judged heavily for "red lips", "high-heels", "beret", "French pastry & croissants for breakfast" while doing promenade on the Seine, and other tacky stuff on daily basis. But let's be honest, we (foreigners) all have those trivial associations with Paris and la vie en rose in our heads – stunning French outfits à la haute-couture, gorgeous make-up, stunning interiors, tasteful décor, lavish parties with beautiful people, and French with their je ne sais qoui charm, etc.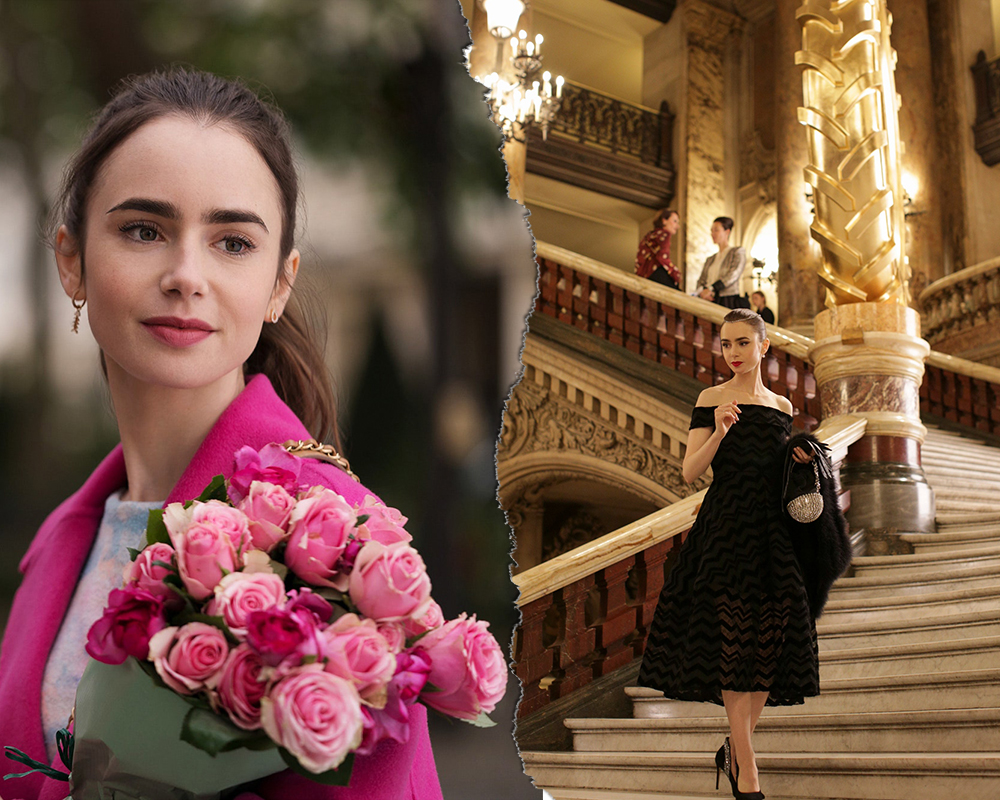 Lily Collins in Emily in Paris. Photo credits: 1 photo by STEPHANIE BRANCHU/NETFLIX & 2 photo by CAROLE BETHUEL/NETFLIX
We sure miss this. Every day is like a fantasy, Emily is living her best life in PARIS – a dream job in a prestigious marketing firm Savoir, dating, new acquaintances, Parisian sightseeing, and Michelin restaurants. Plus, one more bonus, like with a wave of a magic wand, Instagram followers, and voilà fame and glory. Easy-peasy like in old good Hollywood movies, that's how it's done.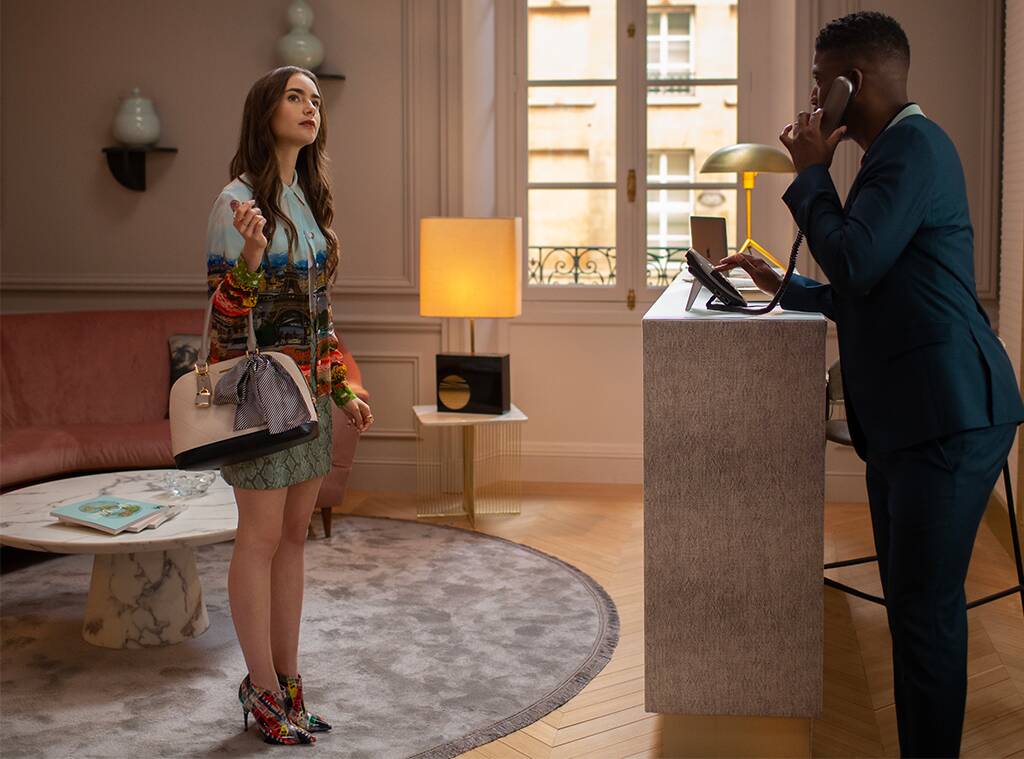 Emily in Paris. Photo credits: NETFLIX
Despite the critics, it is the leading Netflix series, as it's adventurous, picturesque, and easy on the eye. One couldn't ask for more, so just enjoy :)
Credits: NETFLIX
Photo credits: STEPHANIE BRANCHU / NETFLIX & CAROLE BETHUEL / NETFLIX & Instagram Emily in Paris / NETFLIX
Written by: Olena Komar
Graphic Design by: Ana Teixeira