COLOR OF THE YEAR 2021 BY PANTONE
---
COLOR OF THE YEAR 2021 BY PANTONE
Traditionally, in December, the Institute of Pantone announces the Pantone color of the year. And we got you a little something for 2021 – PANTONE 17-5104 Ultimate Gray + PANTONE 13-0647 Illuminating. A truly magical message of happiness from the Pantone Institute experts. Are you ready for the wind of change full of bright hope for the future?
"A marriage of color conveying a message of strength and hopefulness that is both enduring and uplifting." – by PANTONE.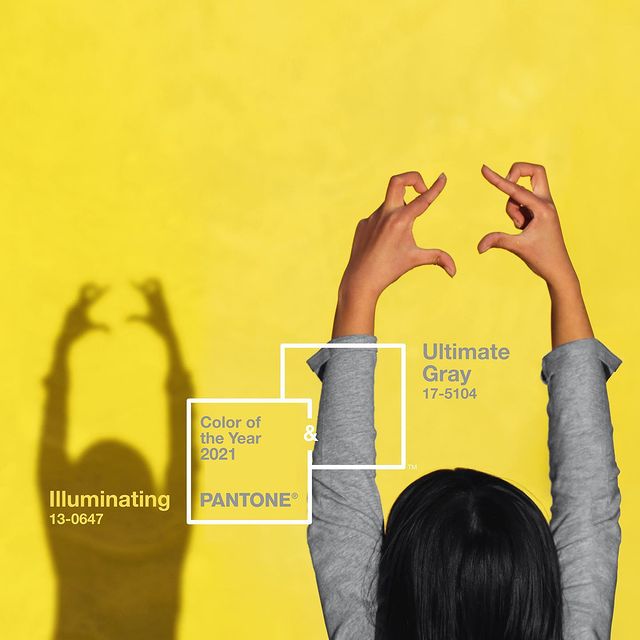 Image credit by Pantone @Instagram
It's been a while since the PANTONE color forecast of the year has made a major impact on key colour guidelines across many lifestyle aspects and product development industries. Fashion, jewellery, cosmetics, interior & industrial design, furnishings, tableware, wall dressings companies always follow its lead.
Usually, the PANTONE Institute reveals one color of the year to guide professionals through the seasons. It determines the colour directives that appear most often in decoration, design, and lifestyle. It can be also tracked in brand-new collections of different industries like run-way fashion shows, interior design fairs like Maison et Objet, Imm Cologne, Decorex London, or Euroluce Milano, furniture & lighting design collections, etc.
This time, the lead reviewers unveiled two colors gracefully fused together. This is the second time in Pantone's history when two colors were highlighted at once. The last time it happened in 2016, when Pantone Institute exposed 13-1520 Rose Quartz & 15-3919 Serenity as Pantone's 2016 colors of the year, bringing the message of "an inherent balance between a warmer embracing rose tone and the cooler tranquil blue, reflecting connection and wellness as well as a soothing sense of order and peace" as well as "… societal movements toward gender equality and fluidity, the consumer's increased comfort with using color as a form of expression, a generation that has less concern about being typecast or judged and an open exchange of digital information that has opened our eyes to different approaches to color usage."
The Pantone's representatives explained their choice for 2021 as "a message of happiness supported by fortitude" we all need right now.
"The union of an enduring Ultimate Gray with the vibrant yellow Illuminating expresses a message of positivity supported by fortitude. Practical and rock solid but at the same time warming and optimistic, this is a color combination that gives us resilience and hope. We need to feel encouraged and uplifted; this is essential to human spirit" – says Leatrice Eiseman, Executive Director of the Pantone Color Institute.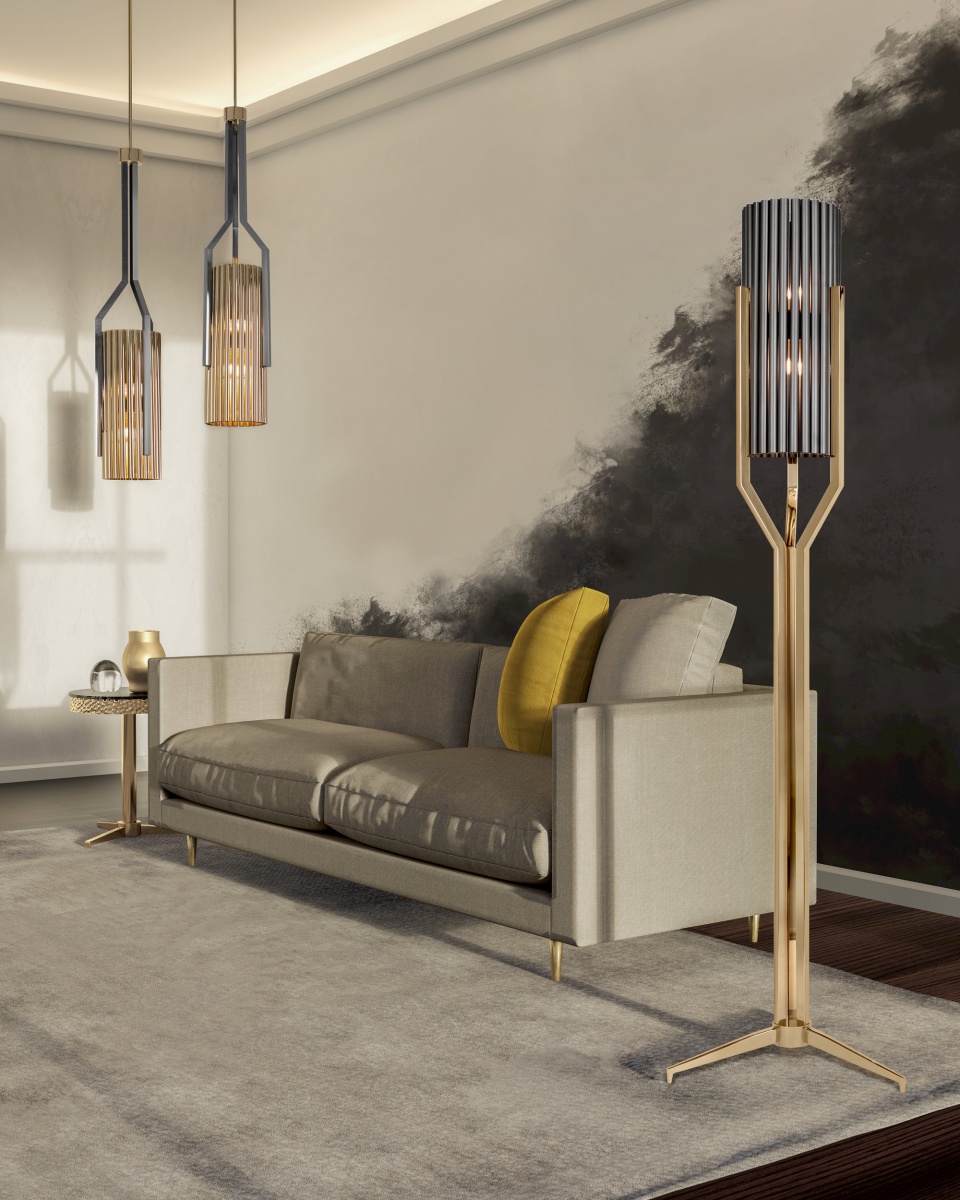 Embrace the Pantone's colour guide 2021 and inject these two bright colors into your daily life routine or surrounding interior ambience. Become a true décor lover and fashionista: have fun, celebrate life, and experiment.
"Combination of PANTONE 17-5104 Ultimate Gray + PANTONE 13-0647 Illuminating is aspirational and gives us hope. We need to feel that everything is going to get brighter"– communicate Pantone's experts. Inspire and get inspired to implement this warm-hearted yet encouraging colour combo in interior decoration as soon as possible. Let's create a bright future together.
Credits pantone.com