BLACK IS THE NEW GOLD
---
Discover the beauty of the dark side and get inspired to decorate boldly.
Welcome to a magnificent journey through the spectacularly lavish designs with the timeless style and radiant spirit. Feed your cravings for perfection with the visionary luxury and the most charismatic lighting design delicacies. Set a mysterious mood and reveal audacious designs accomplished in black nickel that express contemporary allure and classy elegance. Explore the beauty of the dark side to empower your interior space with "dark" lighting and lifestyle iconic piece.


Inspired by the Streamline Moderne that emerged in the 30s and became an influence on design and architecture, the Streamline Collection emphasizes forms and long lines combined to create a stylish ambiance.
This piece was conceived to be distinctive and stand out for its design, becoming the perfect fit for curated interiors that combine a diversity of styles. This elegant suspension features long gold plated brass tubes that give the design a whole exclusive and deluxe look, setting another level by its distinctive appearance. This recipe of rich materials and sleek lines inspired by art-deco architecture make the Streamline suspension desirable.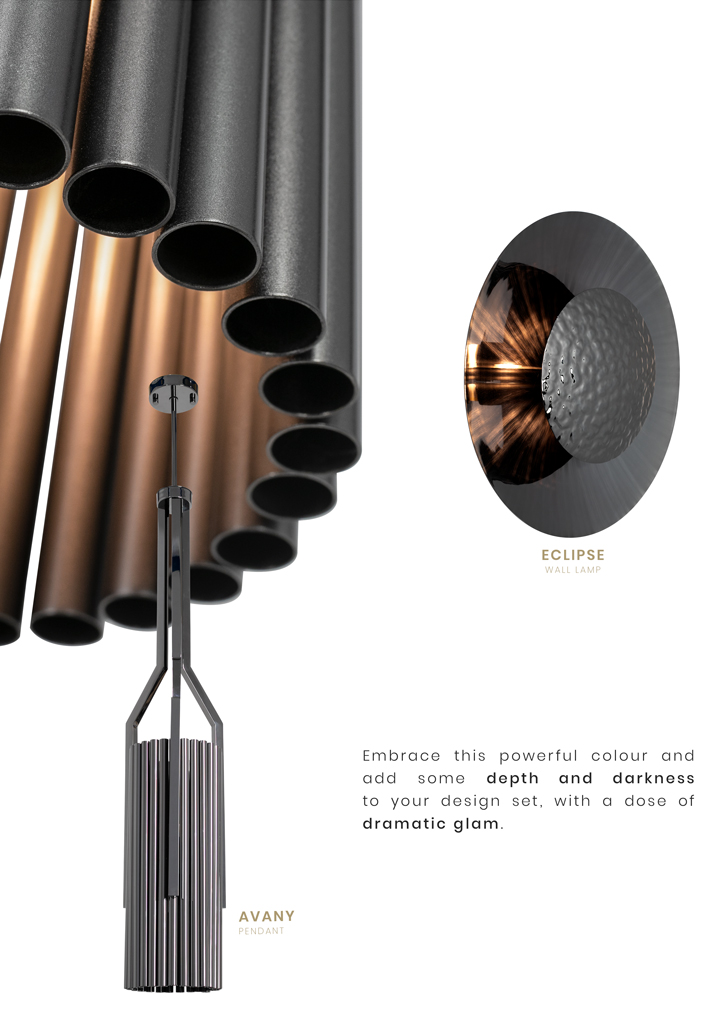 EXPLORE YOUR PERSONALITY: BE BOLD, BE DISTINCTIVE