Best brands at Maison et Objet 2022
---
You're invited on a very special journey to timeless inspiration through the best brands selection from one of the main events for professionals in the living industry. The major highlights from Maison & Objet March Edition 2022 are to boost creativity and find brilliant ideas to fulfill the visionary canvas of the most demanding interiors.
ROBERTO CAVALLI HOME COLLECTION
Roberto Cavalli Home is a voguish celebration of a luxury lifestyle. Fashion implemented into brilliant tableware - gorgeous home accessories and dinnerware for the most exquisite tastes. Feel inspired by the way Roberto Cavalli Home masterfully implements prêt-à-porter classy style into the luxuriously decorated interior design products & accessories. Treat yourself like royalty and add a pinch of modern-day sophistication to your home decor! Create an atmosphere of delicacy and elegance with the tableware statement pieces. Steal the look and "dress" home with the most exquisite outfits.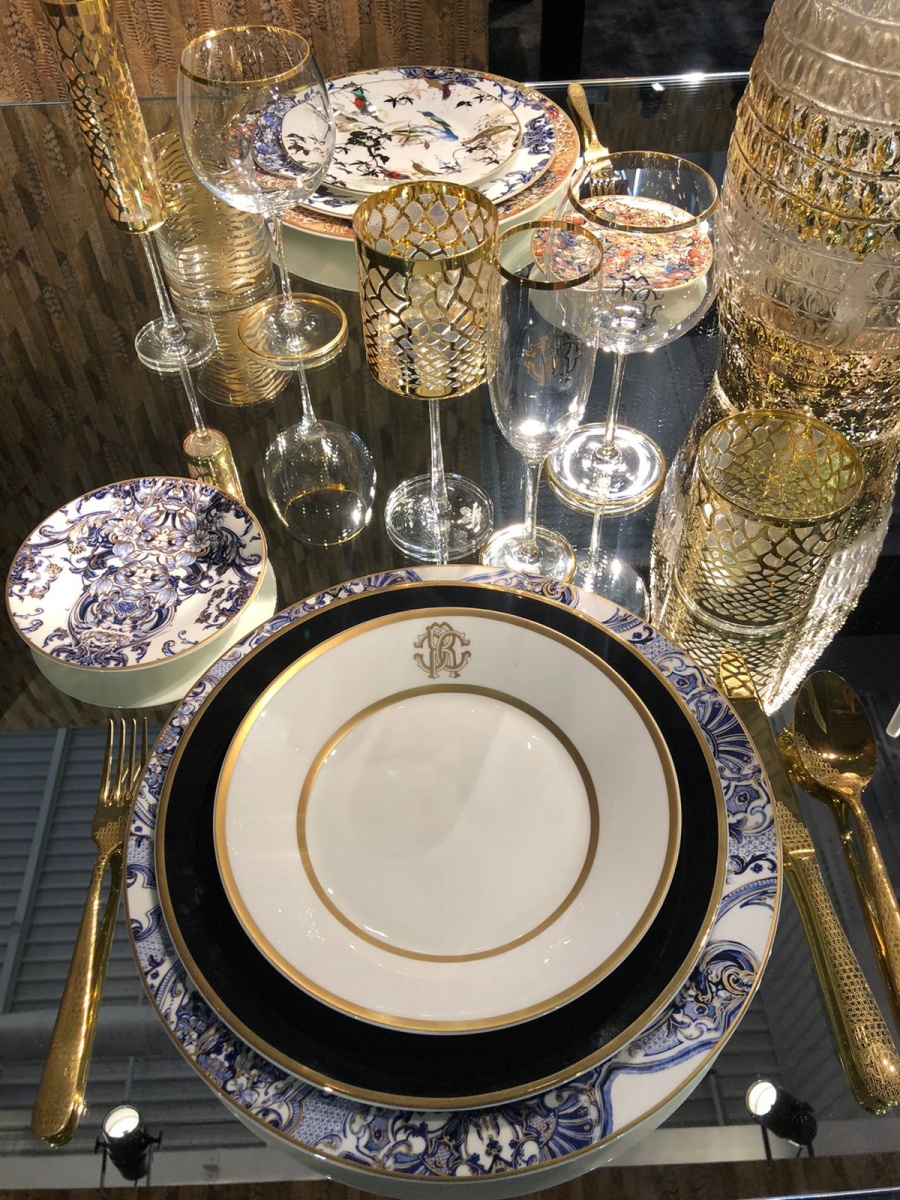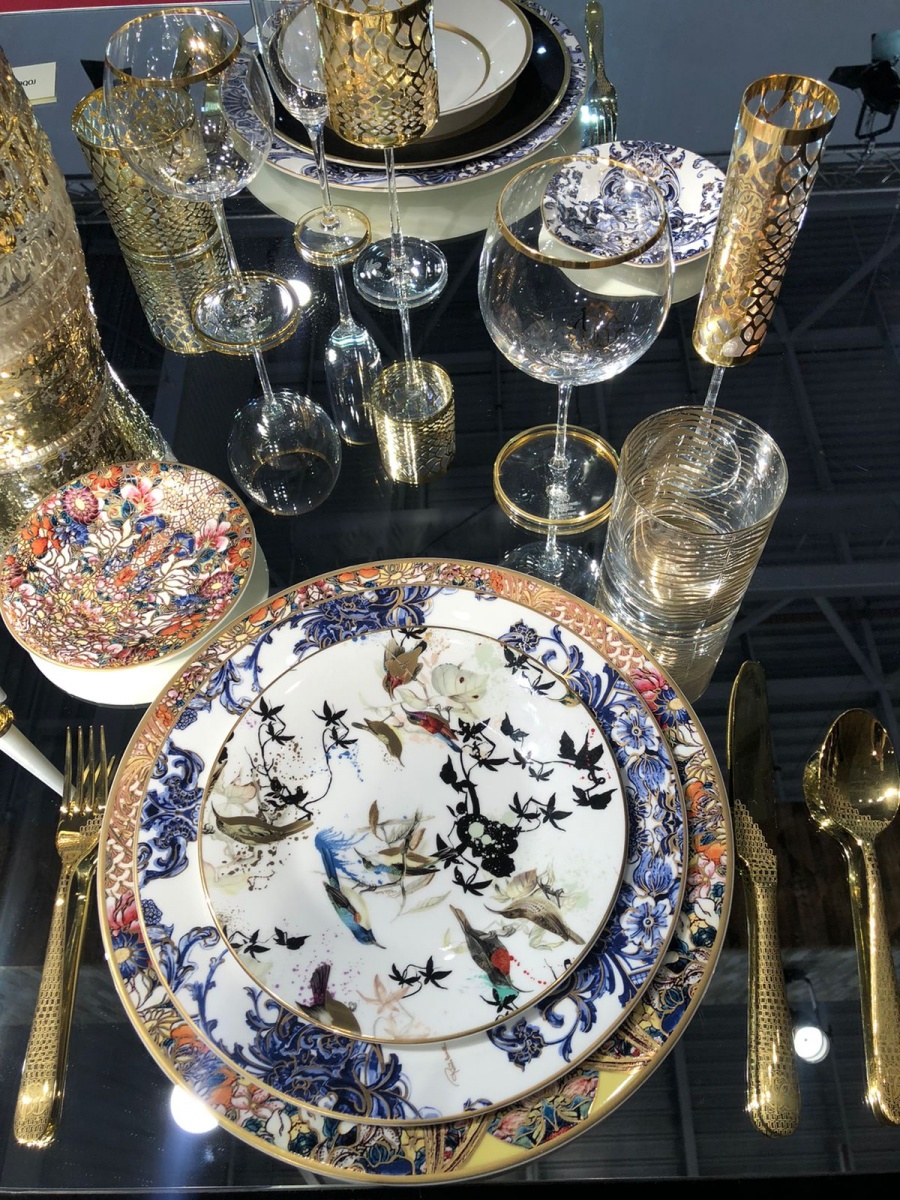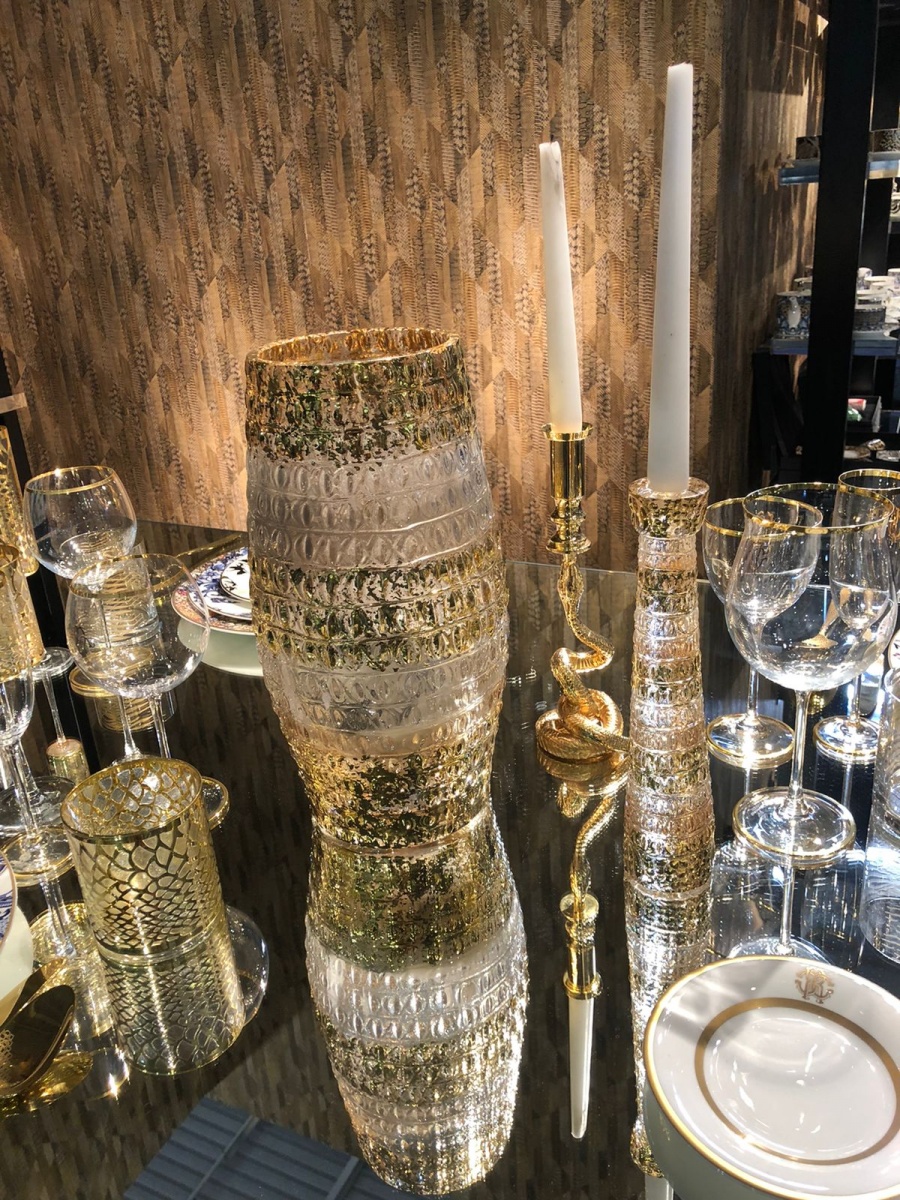 BOSA
Bosa is another brand that knows how to impress. The internationally known Venetian ceramics virtuosos have been creating entirely handmade decorative objects and pieces of furniture since 1976. When visiting the booth, the guests could feel joy with an easy mind and a light heart, just like a child in the happiest place on Earth – Disneyland. The brand Bosa presented stunning and sparkling collections. Among them, one could discover the small domestic sculptures "Smile" made of ceramic and colored enamels for the 50th anniversary of Smiley. The Collection was designed by Francesca Bosa and decorated by André Saraiva. There were presented plenty of other fascinating designs, decorative accessories, sculptures, and artworks like a wonderful Owls collection by Manolo Bossi that embodies magic and a mysterious world when one observes these beautiful creatures. Be amazed by "Sister Collection" by Pepa Reverter of five sculptures vases and other fabulous decorative objects like "Momonsters" by Giovanni Motta, "Primates Mandrillus" by Elena Salmistraro, "Dab Penguin" by Vittorio Gennari, "Hopebird" sculptures, etc.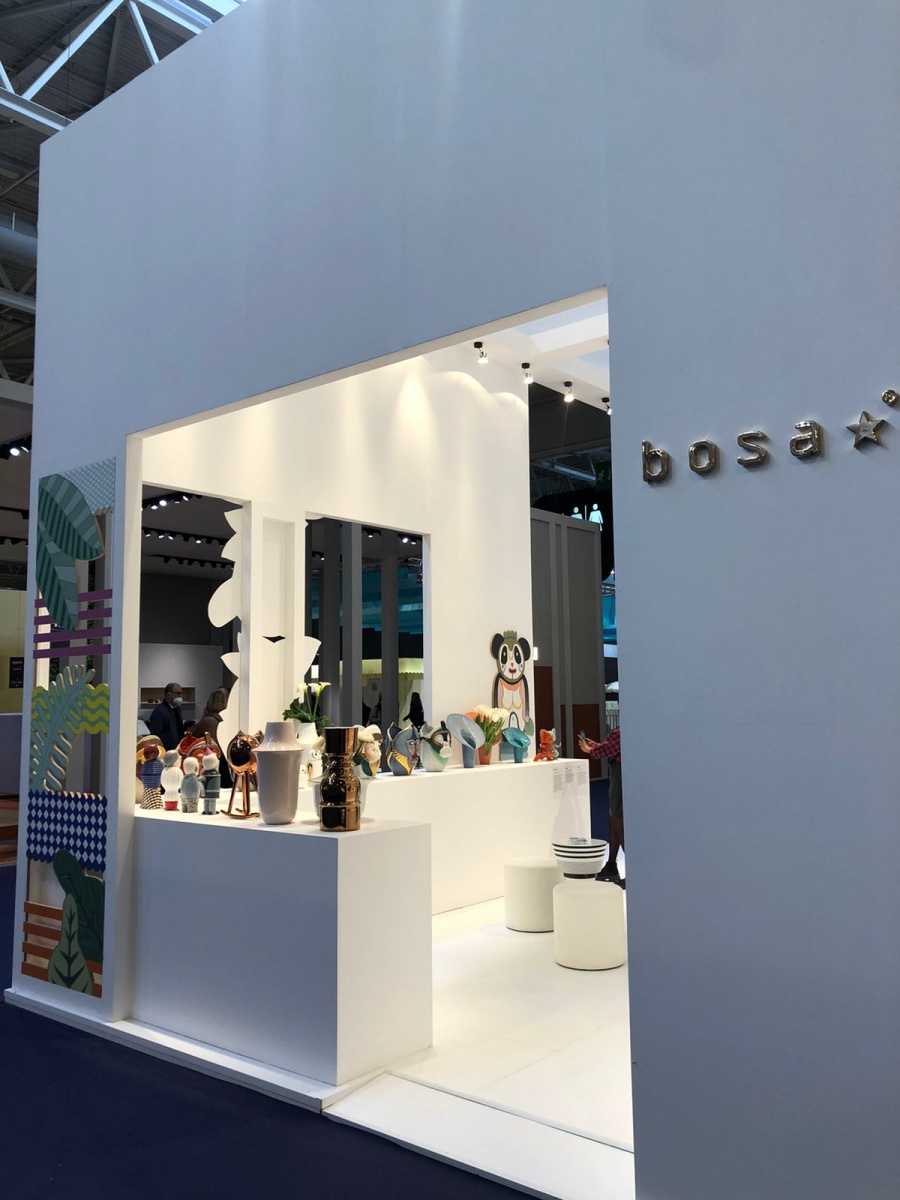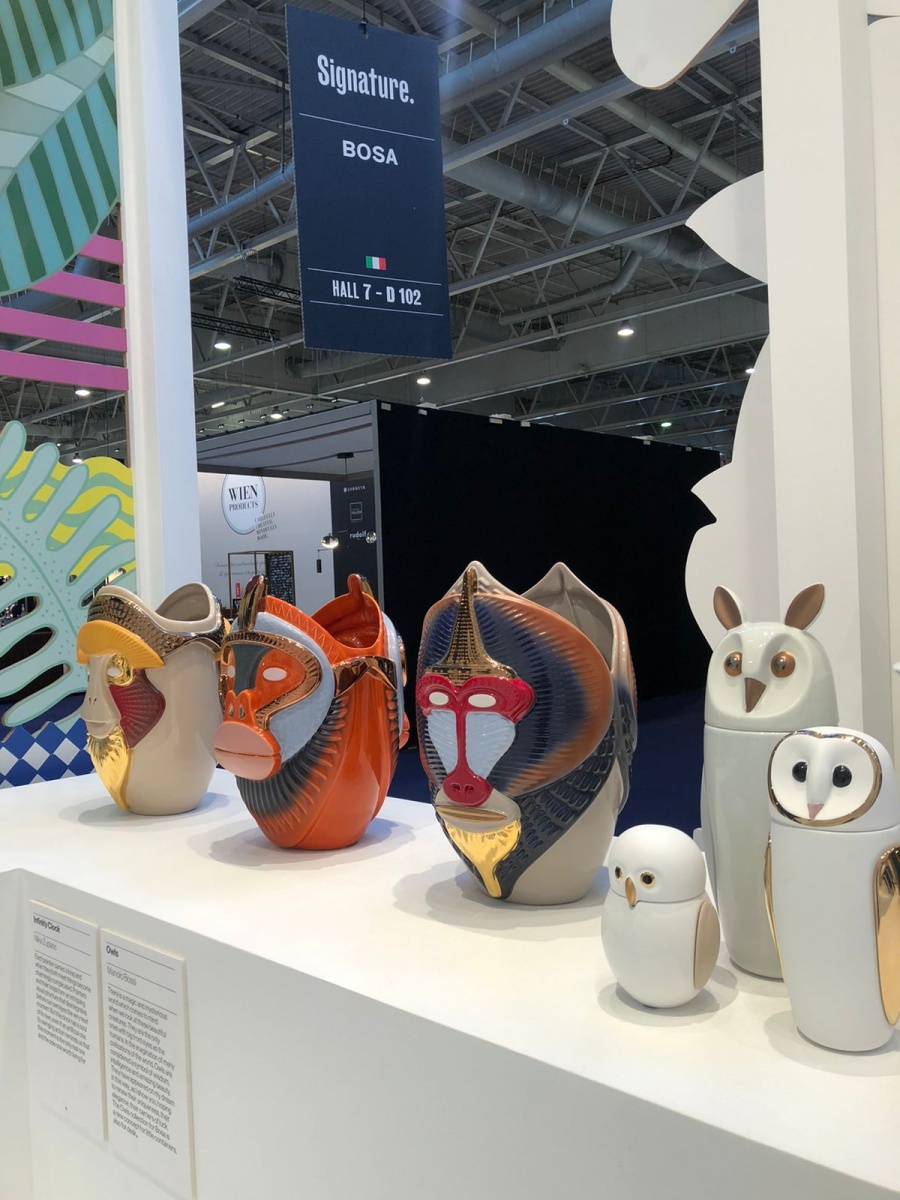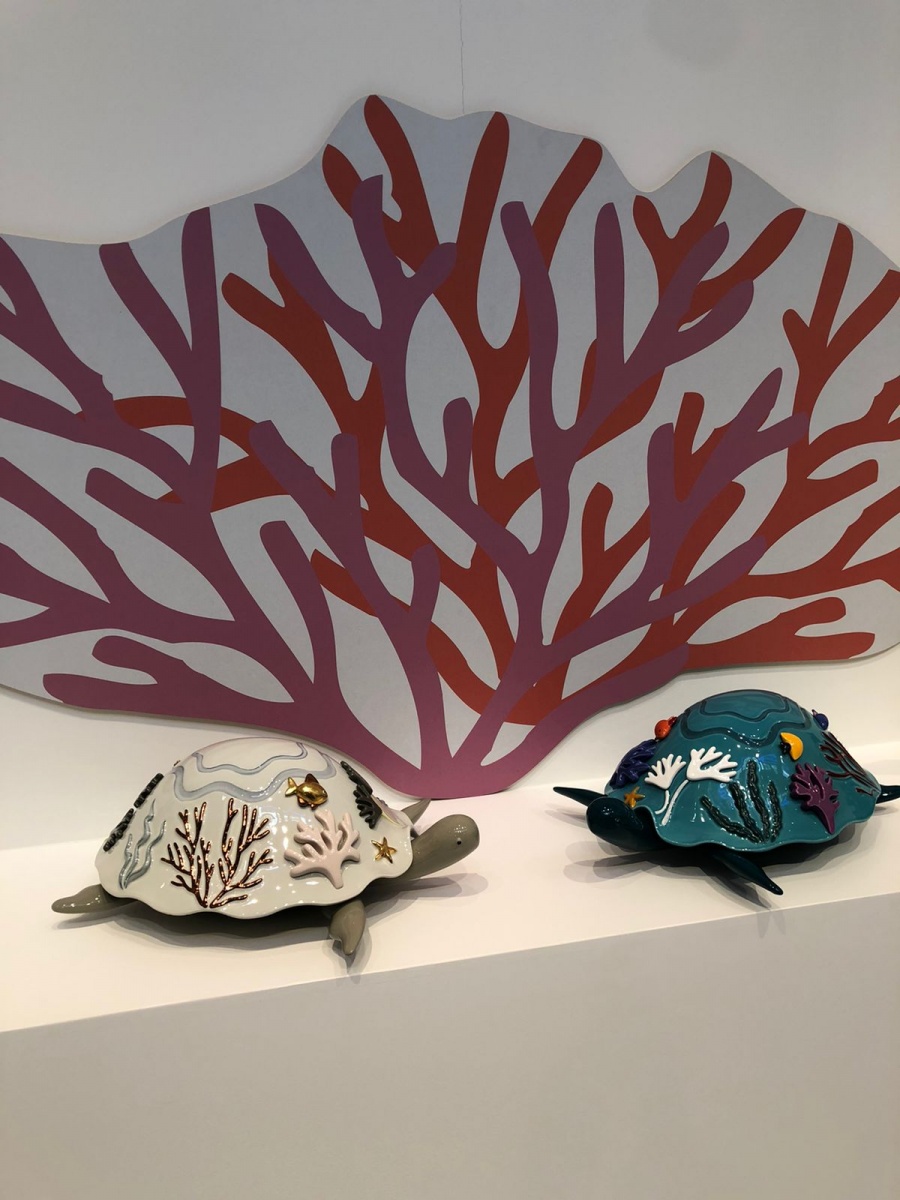 CASTRO LIGHTING
This time, the Portuguese brand brought modern-day lighting & furniture trends over the fashionable and iconic concept "The House of Castro." Castro Lighting presented a new aesthetic concept encouraging all involved experts and visitors to discover the House of Castro and complementing M&O 2022 March Edition with its brand-new lighting and lifestyle designs. The House of Castro celebrates life and its authentic synergy within interior design, fashion, art, culture, and lifestyle inspiration. The brand revealed the latest luxury lighting alongside custom-styled elegant furniture designs. The New Collections bring strong statements which create a pure blend of refinement and cutting-edge visionary aesthetics. The New Designs reveal a bespoke individuality crafting an exclusive signature to any demanding interior. Join the most elegant and beyond beautiful escapade and step into The House of Castro – the world of beauty, most breathtaking décor styling experiences, and visionary luxury at its finest. The concept represents a cosmopolitan state of mind and relaxed easy-going sophistication.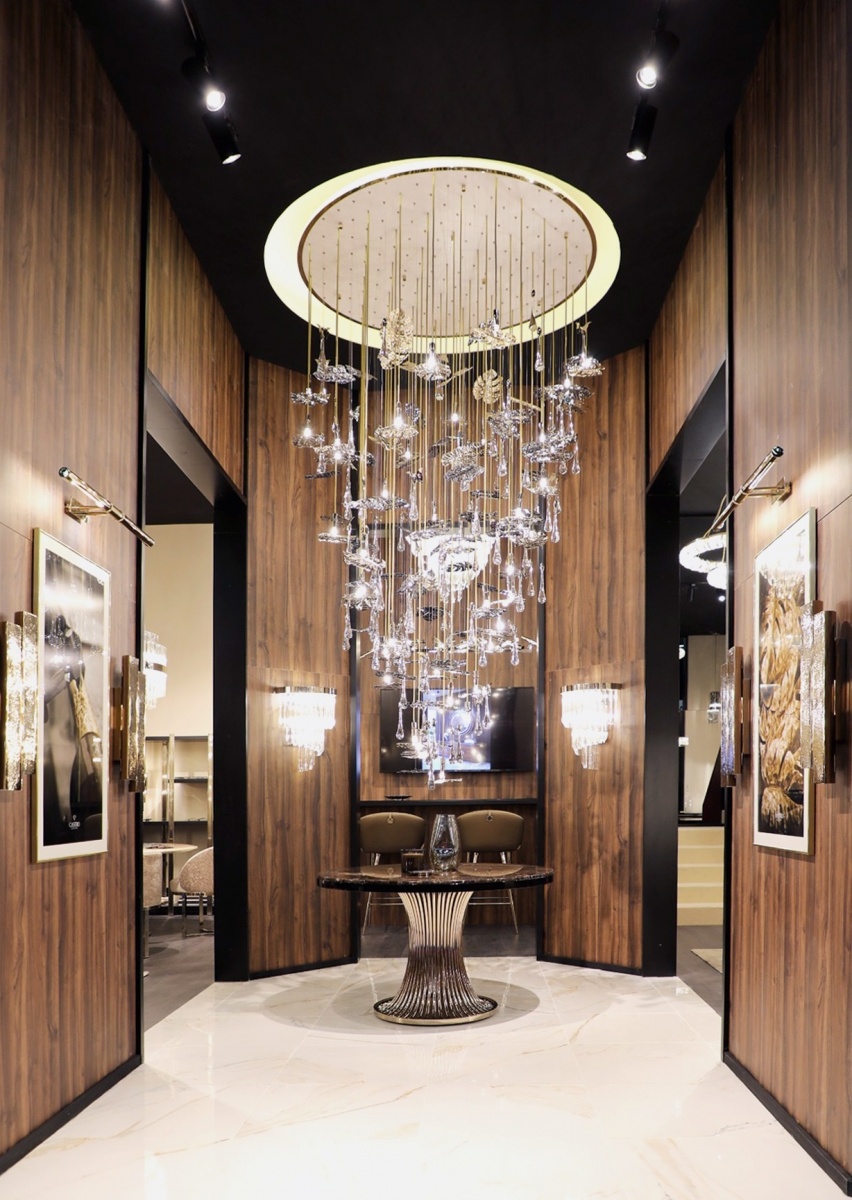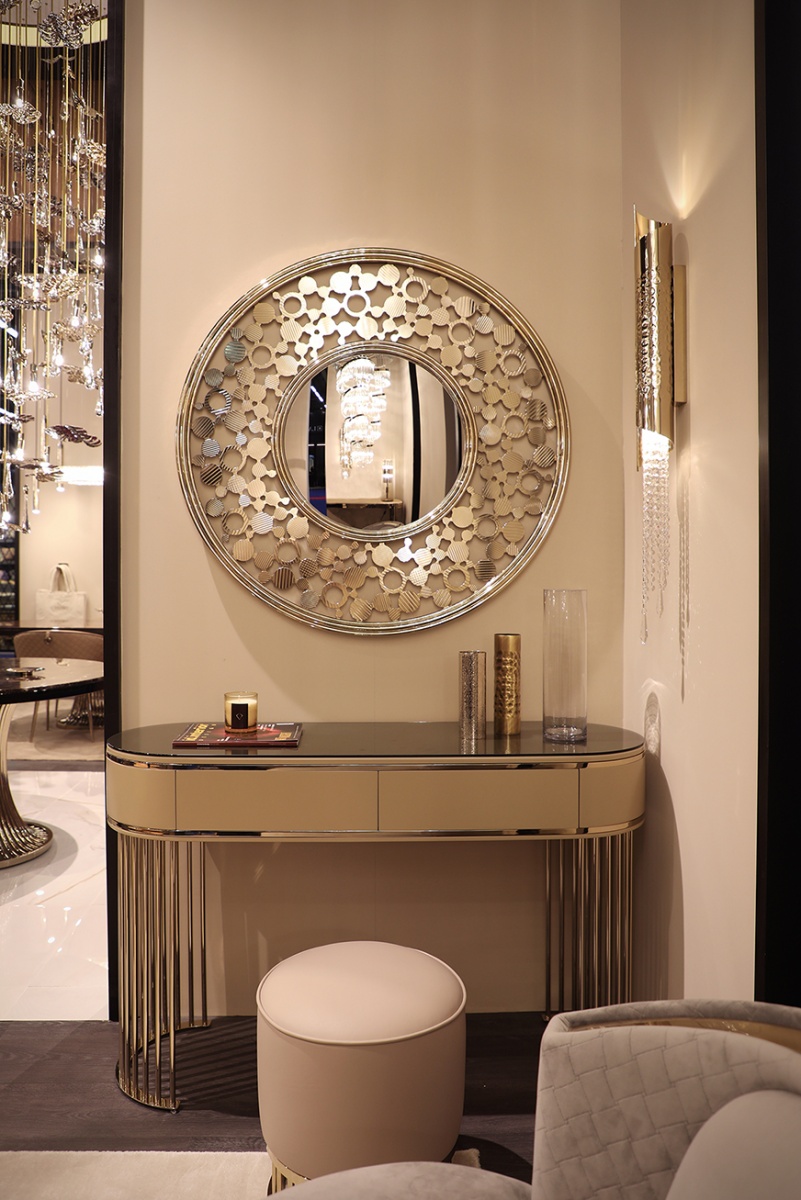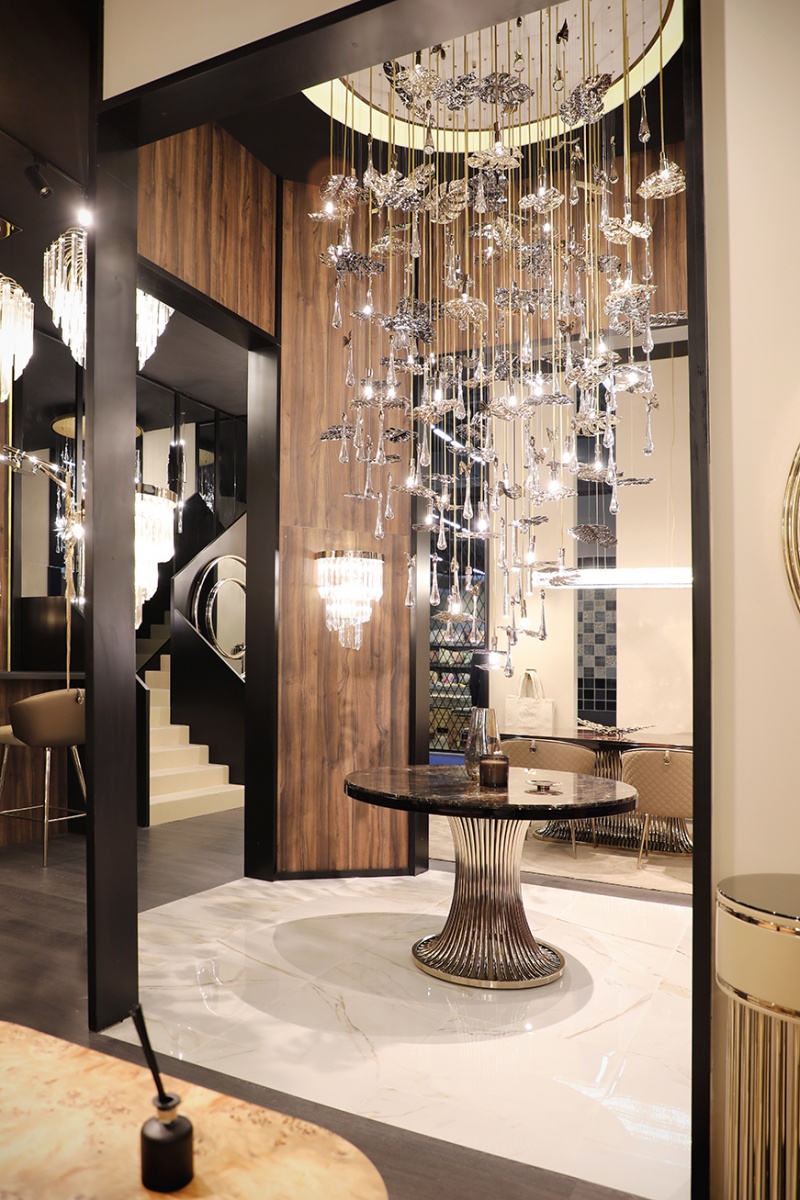 THE AP
Intriguing and playful collections alongside striking chairs were presented by the AP brand from Brussels. Bunny Chanel Limited edition chair with its motto "Kindness is like snow, it beautifies everything it covers", Chubby Baloo Limited edition chair remarking "The bare necessities of life will come to you", and White Love Limited edition chair stole the show. Just have a look at this exclusive art/design concept. Behind these cute lifestyle pieces and the creation of the brand is hidden a true love story between A(lexis) & P(auline) - the founders. The Belgian "AP products give you the opportunity to stand out from the crowd, for you to be unique and lean back in a sphere of comfort and retrieve from everyday stress." - reveal the founders. The furniture invites the visitors to live in style and comfort. So, why not?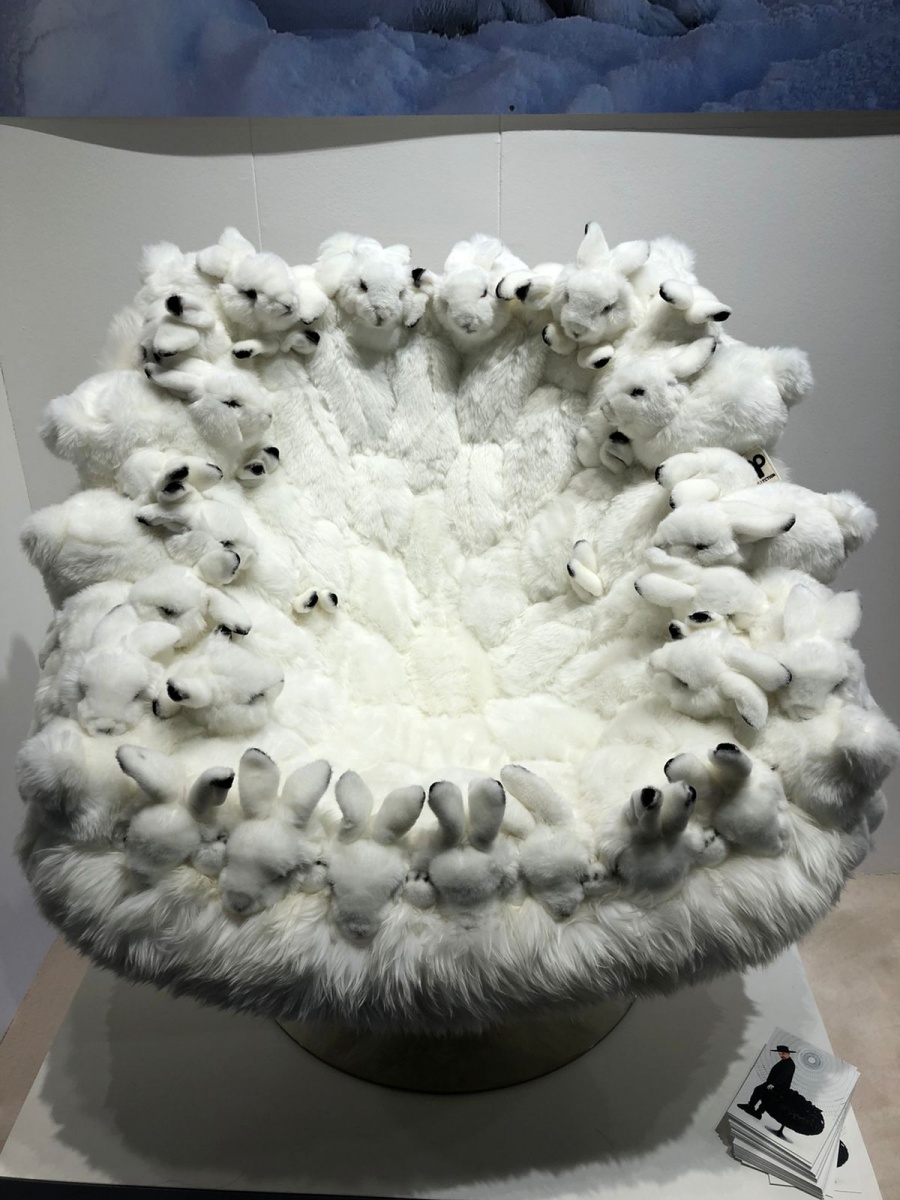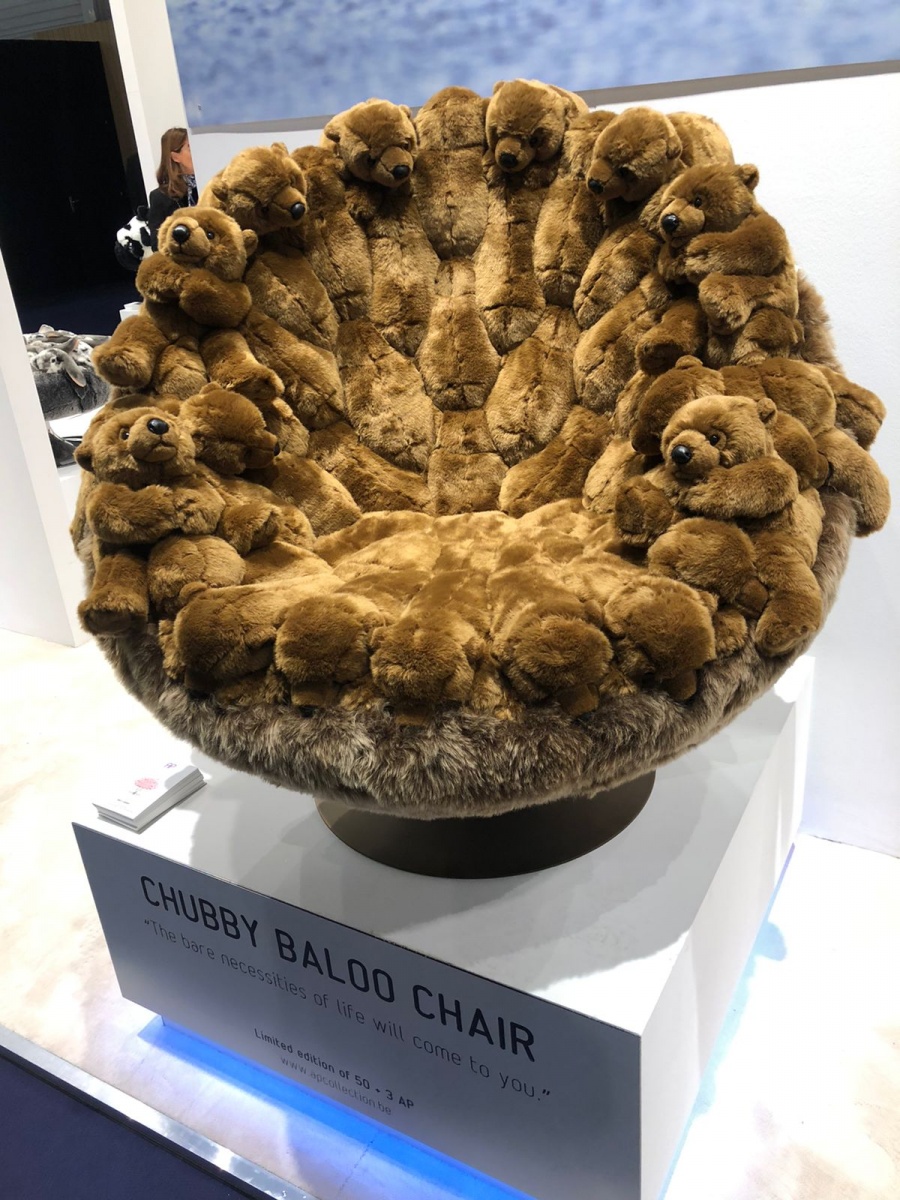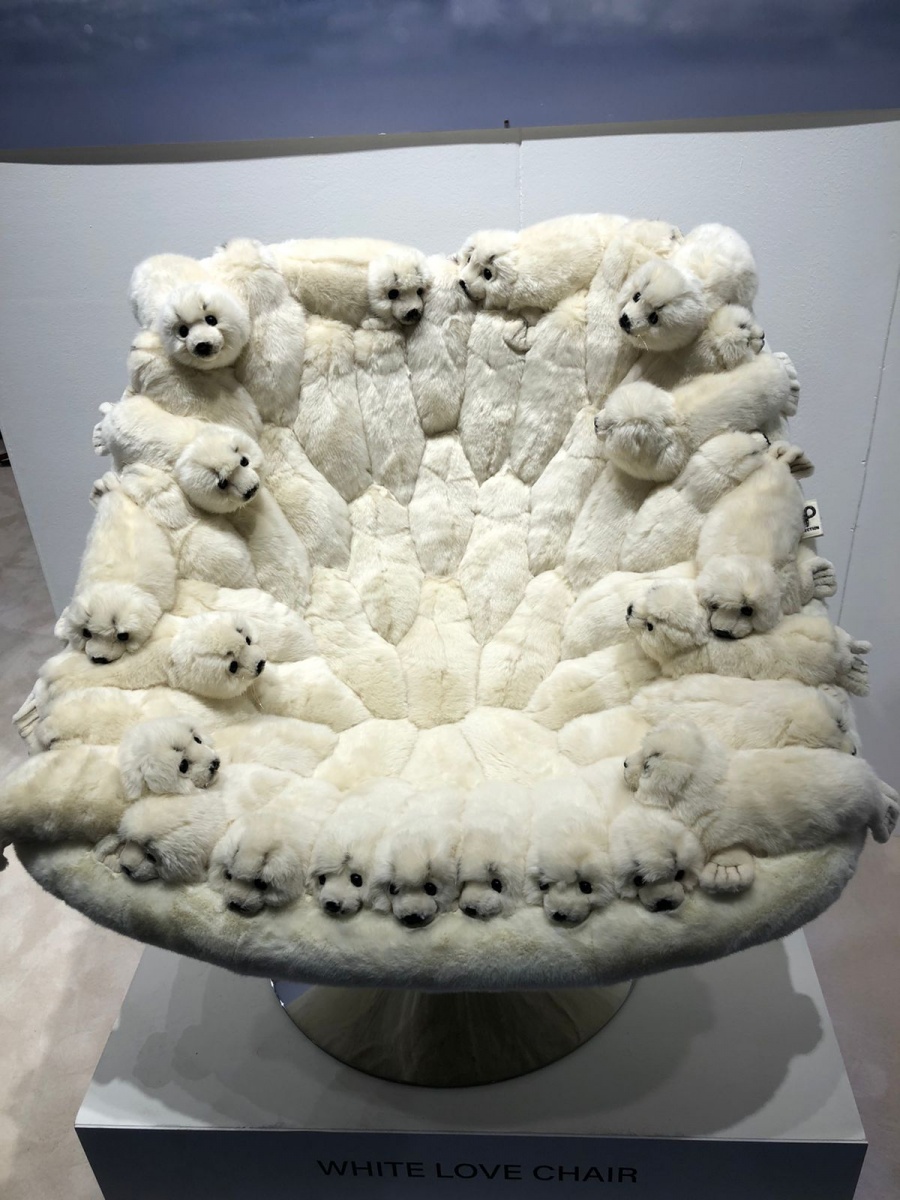 101 COPENHAGEN
Elegance, simplicity, and liveable effectiveness along with serenity, peace of mind, and harmony are read between the lines in Danish designs. Graceful lighting, furniture, and stylish home accessories are made in a timeless yet modern manner. The design of 101 Copenhagen is based on the Scandinavian soul and inspired by Japanese minimalist aesthetics - discloses the brand. A Danish design vision is grounded on the single greatest idea: "By designing from an approach characterized by the freedom of expression and by the love for Nordic aesthetics and eastern traditions unique and timeless pieces are made", unveil the creators. Make joyful moments unforgettable, bringing your home individuality with minimalistic yet sophisticated design.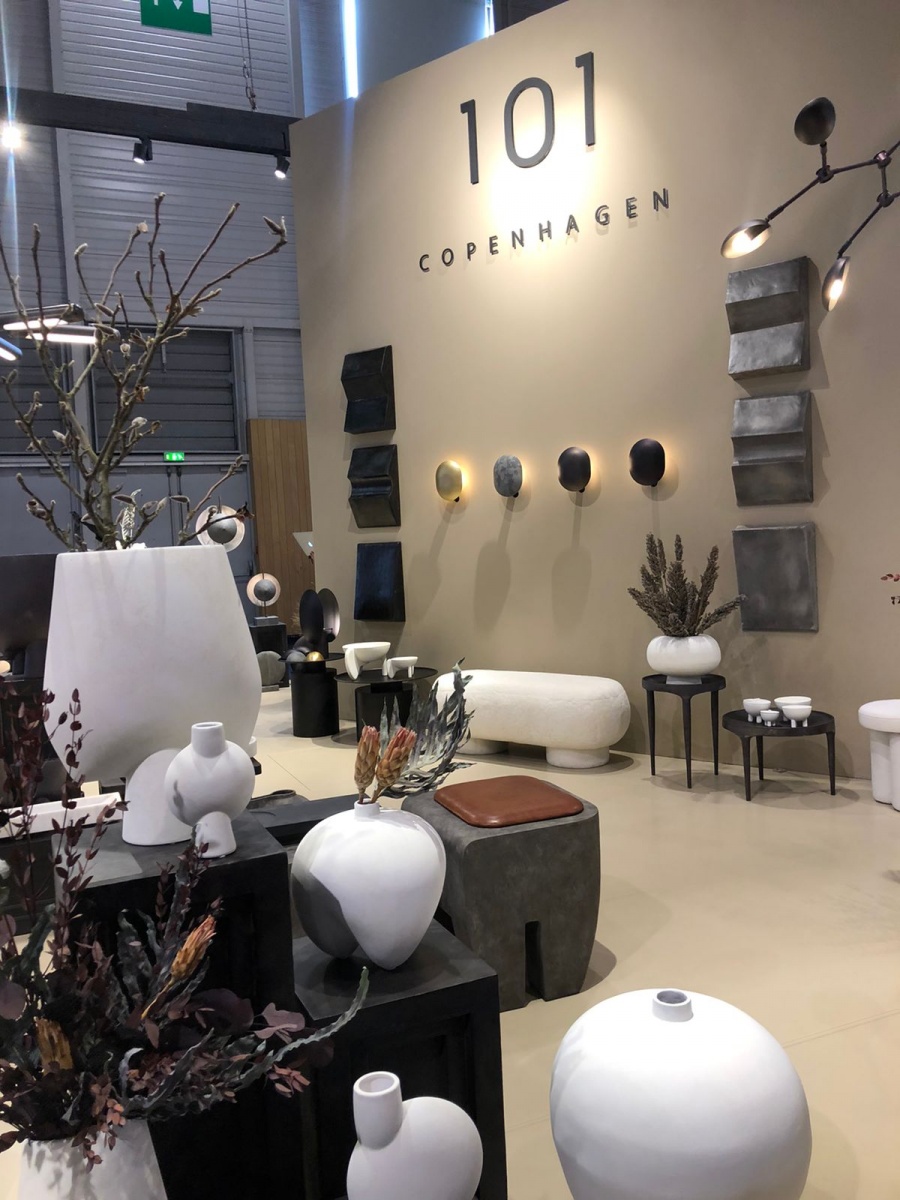 CASTELBEL
This time, Salon Maison & Objet gave a special twist to the fair and brought fashion accessories and fragrances to fascinate the visitors and stun design enthusiasts more than ever, meaning more inspiration to settle a special vibe. The Portuguese brand surprised the guests with its authenticity and products beauty - scented soaps, home fragrances, and body care products. The name of the brand CASTELBEL consists of 2 parts representing the name of their hometown (Castêlo da Maia, in Greater Porto), "Castel-", and "bel-", meaning beauty «beleza» in Portuguese, which is displayed in everything they do. The collections and products are inspired by the heavenly charming landscape of the Douro river valley: they reflect the atmosphere of Portugal, its aromas, colours, and traditions - manifests the brand. One of the biggest inspirations of the company is the warm sun and blue ocean that nourish the soul and bring comfort to the spirit. So, take a chance to discover why the founder says "we don't make soaps; we make gifts."