A Striking Hotel Lobby Design
---
Hidden among the charms of this city, there's a magical, unspoiled place where you can experience everything that is authentic. This is the kind of place we go to when we need a short break from life, which is often too hectic and ends up consuming us completely.
As soon as you enter the doors of this imposing hotel, you come across the Blaze Suspension. This luxurious chandelier made with prime glass and light bulbs, creates a blazing effect as the light bursts through the small breaches of space in between them. Just like an orchestra, this suspension allows you to create your own symphony of light, through the delicate light that he bursts.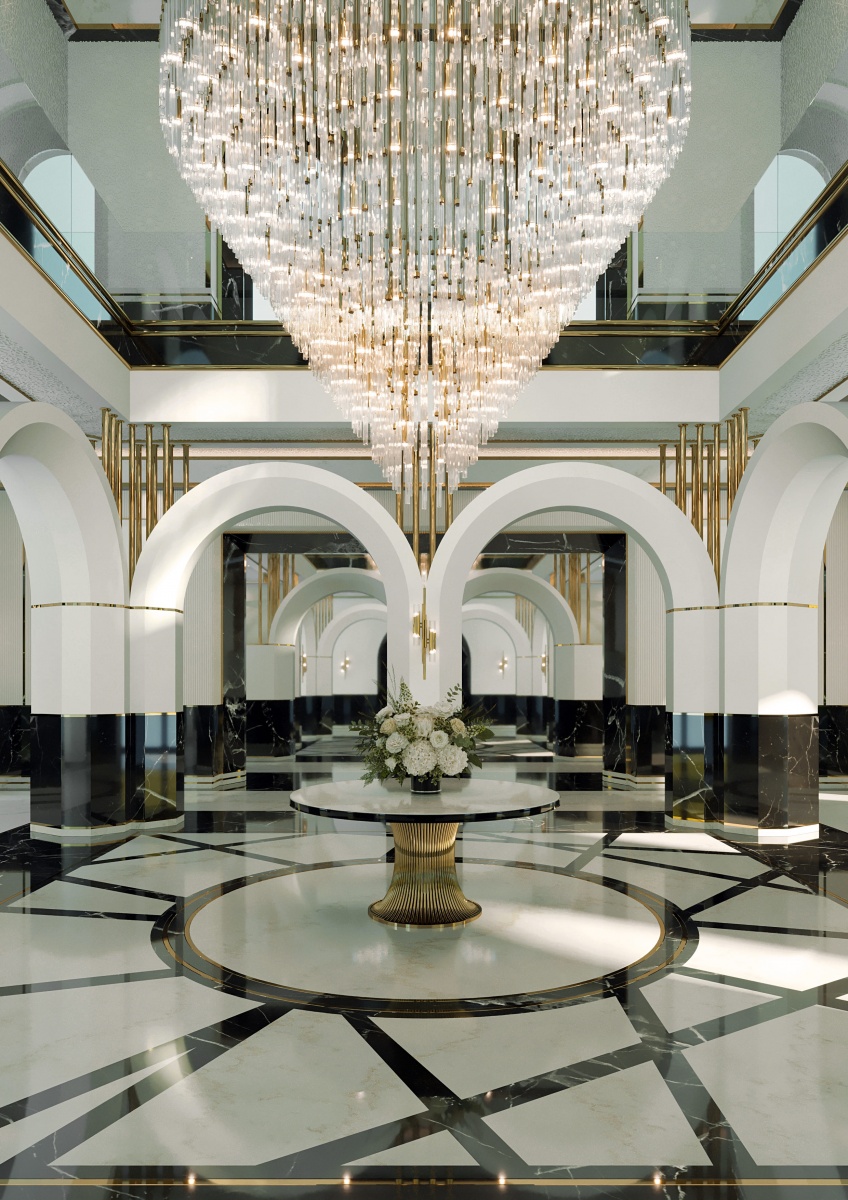 Immediately below the Blaze Suspension, and between the patterns marked out in the marble, is the Flusso Round Table. Featuring a unique design composed of bending brass tubes, the shape gives the idea of a continuous flow. Similar to a dance, which inspires and empowers people to be artistic and expressive, the Flusso lifestyle furniture piece creates a perfect luxurious posture that spreads its vibes freely around the area, creating a sophisticated hotel lobby like this one.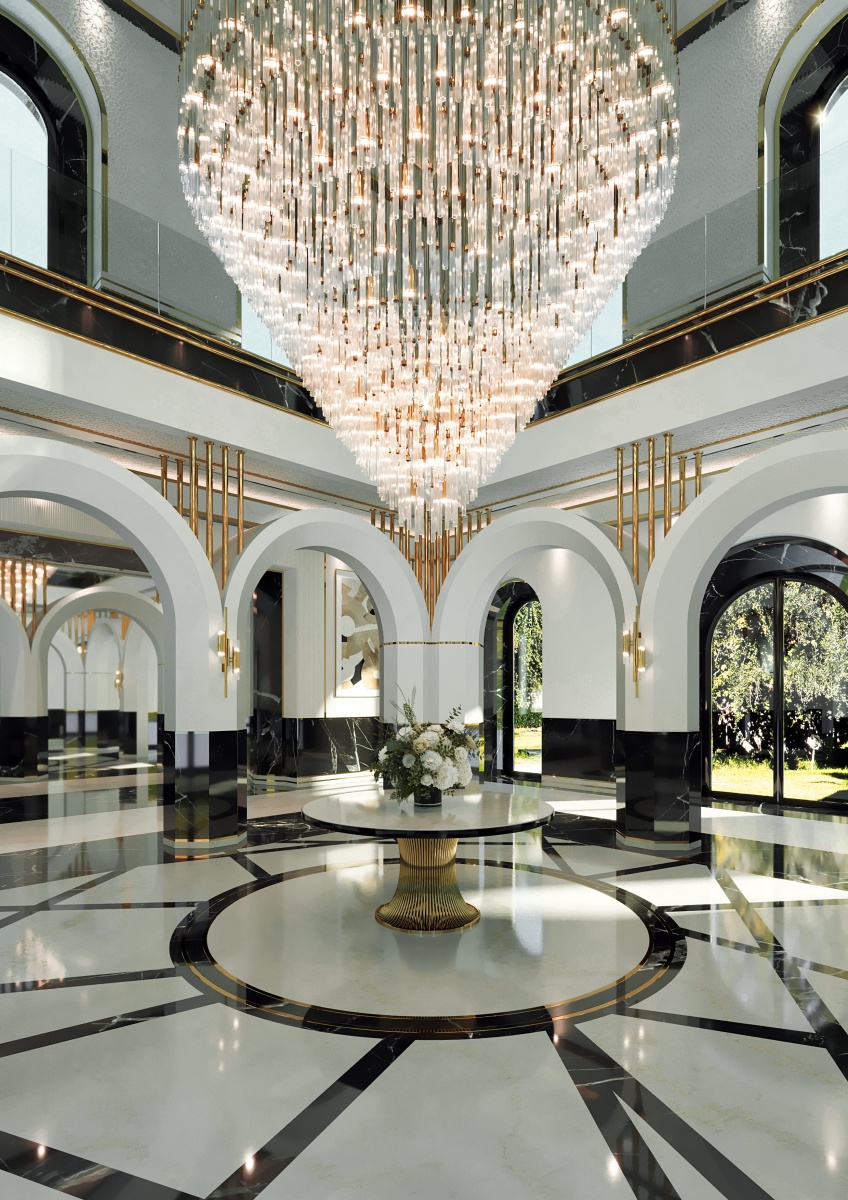 Finally, in order to help the Blaze Suspension illuminate this space on these starry nights, the Byron Wall Light is distributed around the pillars of this space. This Wall Light, crafted by the hands of the most qualified artisans, is constituted by short gold-plated brass tubes embellished with engraved glass, creating a piece of artwork, unlike anything you have seen before.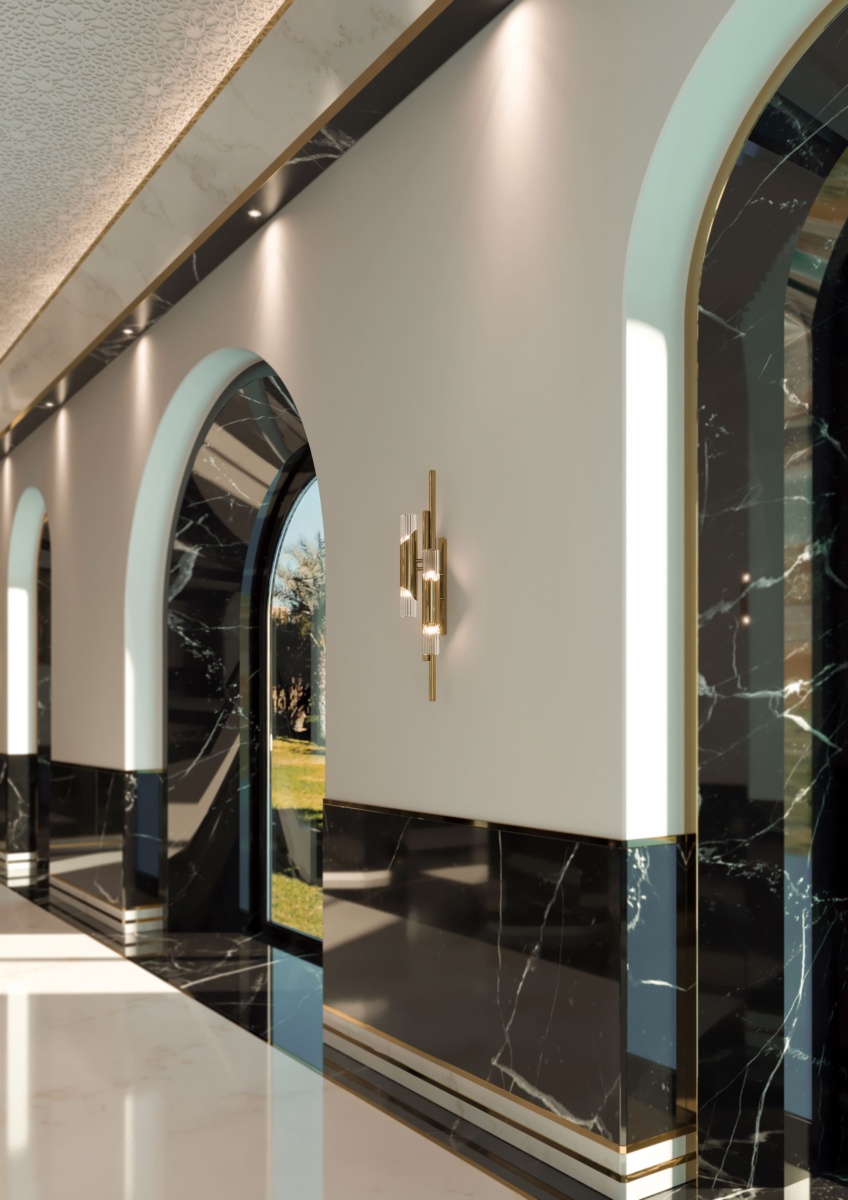 The fusion of marble, glass, and brass combined with the Arabic Interior Design Style makes this space an epitome of beauty and sophistication. Let yourself be inspired by this lobby and include an exceptional space in your next residential or commercial project.